Moving Prices





For storage rates and additional terms, visit our Moving Prices Page.
Movers Philadelphia
EverSafe Moving Co. is the best full-service Philadelphia mover. We prioritize customer service with an effort to give you a stress-free moving experience. We are full-service movers, but we offer flexible moving services with labor-only options. Move easier with expertise from start to finish with EverSafe Moving.
If you are searching "movers near me" and are concerned with the level of service you might get from hiring a moving company, you will be relieved to know that EverSafe Moving Co. is fully licensed and insured and has a reputation for sending well-trained local movers who will arrive on time and work hard from start to finish. We take the utmost care with your belongings. Outstanding service at reasonable rates. That's what you get with EverSafe.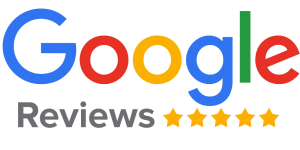 Joe D'Alessandro
1685020269
They did a great job at a fair price!
Emily W
1684881190
Thank you, EverSafe, for making my move effortless and stress-free! Almost immediately after reaching out online, I received a call from Michael at

...

the office, who clearly outlined what the entire process would look like and followed up with the initial quote. On the day of my move, Tracey and Joe arrived early and everything packed up within an hour. They treated my furniture with care, and they took the time to wrap and pack everything very thoroughly. They were efficient and professional, and really made my moving day seamless. The entire process took less time than estimated and it cost significantly less than what I was originally quoted. For true professionalism, excellent customer service, and efficiency, I would definitely recommend moving with EverSafe!

read more
Andrew Himelstein
1684165868
Jay was great in setting up the move (2 stops plus the final destination). Tracy and Drew were punctual, efficient, and professional; they were able

...

to get the couch through a tight doorway I was almost certain wouldn't fit. The move came in under estimate. I would certainly use EverSafe again.

read more
Shanika Quarles
1683316560
Great moving company! Very courteous on phone. Scheduling a moving date was easy and available. This company has their business together. They

...

explain everything in detail from fees to insurances and if you're in the need of moving boxes. Just very helpful. The moving team was very nice and friendly young men who did a wonderful job wrapping & moving out our furniture with care. They worked really hard and fast. We had no issues and by time we was moved out. The price was even cheaper then our first quote . They also set up all of our furniture in new home to desire room we wanted them in. Also assembled back our furniture that had to be taking apart to get out of door. These guys just don't know how much we really appreciate their hard work. Thanks again and hope to use this company in the future.

read more
Mike Venneri
1682788855
They came and went without issue and stayed less than budget. Each worker was courteous and knew their job well. I would recommend to anyone. I'm
Cara Colacchio
1682639880
I've used Eversafe for 3 separate moves. They are always prompt, reliable and under estimate. The employees are nice and always very careful. Highly

...

recommend them for moving.

read more
joseph margay jr
1682391430
This is my 4th time hiring Eversafe. If you want the best, most professionalMovers hire Eversafe.
Emily Leitner
1682342529
EverSafe helped us move in Philadelphia and they were awesome - walked through everything they covered, and the team of Tracey, Fred and Mack were

...

efficient and wonderful to work with, helped us dis-assemble a tricky bed frame and move things into some tough positions up four flights of stairs! Would definitely use again!

read more
Jim Sheridan
1682342311
Jay was very good on setting up the move and explained things clearly. Movers Mack and Chris arrived on time and worked efficiently while taking care

...

to protect our furniture. Highly recommended.

read more
Cindy Floyd
1682105824
The EverSafe team led by Fred for us was incredible! We had them pack our things and move us across town. The packing team was lovely - they were on

...

time, super careful with all of our items, and they were done fairly quickly (6 hours for a 1600 sq ft apartment). We had water, gatorade, and bagels on hand for them and they were very grateful.Moving day was wonderful. Despite challenging access to our building, the team was calm, chipper, and got to work quickly. They brought 5 people and two trucks so were able to move a lot in a short amount of time. The team reassembled all furniture and hand-carried boxes (which ensured that NOTHING was broken!). We have a lot of large, difficult to move furniture and the team made it look easy.Hands down the best move we've had (7 moves in 17 years). Highly recommend this company for your next move!

read more
Lynda Ngo
1681999245
I had a great experience with EverSafe Moving Co! They gave me a free quote estimate two months before my move and was transparent about the process.

...

When it was time for me to move, the movers were professional and came in time. They were efficient, quick, and handled everything with care. If I were to make a move again, I will definitely go back to EverSafe Moving!

read more
Marianne Bonner
1681389057
I was planning to move to a smaller home and had obtained multiple moving company estimates—- all starting at $1150. I found EverSafe Moving online,

...

saw that they were a local business and gave them a call. Their original quote was $749 - final cost was $536. Jay was great to work with over the phone. The two movers, Tracy and Drew, were terrific. The start time given was 9.30am and they were on schedule. They made a nice appearance- were polite, professional and hard-working. Very respectful of furniture and property. Made a stressful experience a whole lot easier. I would highly recommend EverSafe Moving Co. to anyone preparing to move to a new home!

read more
Peregrinorum
1681313733
These guys can move! And some of them are just down right beautiful! Especially the curly haired one.
Victoria McAllister
1680877399
Everything ran so smoothly with our move!! The movers arrived on time, were friendly, and answered all of our questions as the day went on. They

...

wrapped all of the furniture, disassembled things they needed to, and then put it all back together again in our new place! They even put things in the rooms that we needed the boxes in rather than just putting them anywhere. They were very efficient and finished about 30 minutes ahead of schedule. The day would not have run as smoothly without them and we would definitely hire them again!!! Thanks so much for taking a ton of the stress out of a stressful day!

read more
Chujiao Ma
1680571033
It's my first time hiring a moving company so I was skeptical and thought it was expensive. It is worth it. If you have a lot of strong friends to

...

help and not much going on, then sure, move yourself. I was dealing with a lot of personal and house stuff and just the thought of moving all the furnitures make me tired, so this is money well spent on keeping my sanity.The initial communication was smooth and simple in getting the quote and setting things up. The movers came 30min earlier than the time window but kindly waited. They were very professional and efficient. The minimum was 2hrs and they finished before then so they put together my new office chair together for me as well. They are careful with my furnitures when going up the stairs. I was skeptical so I asked for just in-house/one-location move mostly for furnitures up different floors. If there's a next time I'd totally go with EverSafe again, and save myself the trouble by having them do the whole packing/traveling to new location thing as well.

read more
Chuck Smith
1680560238
Extremely neat and careful. Highly recommend!!
Michael Lecouter
1680528840
The team that helped me move Sat 4/1 were absolutely the best.They had me moved in under 2 hours.I will definitely recommend your company!
Benjamin Zhang
1680129557
Best movers I have ever used - twice now. The experience was great from the beginning with a well-designed and informative website. The office is

...

very responsive and answered all my questions. The estimate was spot-on, with my moves finishing 6 and 30 minutes under estimate even with multiple stops and an intercity move. The movers were very efficient and polite, and they wrapped all furniture in blankets which other movers don't bother with. I would definitely not hesitate to use Eversafe again in the future if I move back to Philly.

read more
angela williams
1680010887
Awesome professional company to work with from the first call to the completion of your move! I've used them twice !
Doreen Petrovitch
1679800410
We made a huge move from the Philadelphia area to costal South Carolina and our experience with Eversafe was exceptional. They packed over 500 boxes

...

in 2 days, loaded 4 trucks on day #3, made the long drive on day #4, and delivered everything on day #5 (Friday to Tuesday!) We had the same crew throughout the entire process. I was so impressed with the guys who were on 'our team'. They were great - professional, careful, polite, etc. and never heard any 'off color' words, remarks, or joking around; they were awesome! Eversafe has some quality employees! I'd recommend Eversafe if you're looking for a professional, careful, and quality mover. A+

read more
Zainab Khadija Shields
1679581872
How do you make moving not terrible? Hire Eversafe. At least the part they handle will be stress-free.
Yitzchok Schnitzer
1679492609
Everyone treated us with respect and our move was flawless. Thanks so much
Christine Ranum
1679414094
I live in Florida and was helping my son arrange a move in Philadelphia. His last move was terrible and the movers were slow and there were lots of

...

added surprise fees at the end of the move. EverSafe Moving is very thorough with their quotes, we felt very comfortable booking them because they are so thorough. We went over every piece of furniture, the number of boxes with Rob, the owner, and then he confirmed everything and sent a detailed quote. They even got us information on getting a permit with the city so no tickets were given for blocking the street. All went very smoothly, the two movers loaded quickly and efficiently, and the quoted price ended up being less than expected. My son was very happy with their service.

read more
Kevin Semless
1679412873
Second time using EverSafe Moving Co. Great company. Professional and easy. Highly recommend. They are fantastic and affordable
Dee Israel
1678492574
Very professional company. Sent a quote and made sure we understood everything on the quote. We had the A Team for the move. Both guys were super

...

nice and very helpful. I would recommend EverSafe to everyone.

read more
Jennifer Walmsley
1678113081
Dina Ware
1677851770
Best moving company!! Our movers were friendly, professional, helpful, and so nice! Process was easy and price was great! Highly recommend Eversafe!!
Carolyn Hoehle
1677799158
From my initial phone call to the final walk-through of furniture & box placement in our new home, Rob & the rest of the EverSafe Moving Co. team

...

were incredible! My husband & I have gone through several cross country moves and EverSafe is BY FAR the best company we've ever used!Prompt replies, flexible scheduling (PODS multiple delays in delivery which caused a move in our move-in date) & a highly professional move-in team who handled everything with great care. 10/10 would use again! Thanks, EverSafe, for making a stressful life like moving such a breeze! ☺️

read more
Donna Kohlbernner
1677634234
A pleasure Lou's gang were awesome
Timothe Frame
1677514425
I'm Extremely Happy I Called this Company out of the 100 in you can choose from ,,They were ,,,,,Very Professional,Easy to deal with ,Well

...

Mannered,,Task Oriented Hard Working Guys ,,** I could Sing their Praises All Day ,Find out for Yourself ,** Give them a Call**Thanks ,EverSafe

read more
Michelle Cann
1676296573
Loved working with EverSafe! They were on time and ready to work with positive attitudes! I was amazed how organized and professional the entire

...

process was. They moved quickly and efficiently but were careful with every piece that they picked up. I have never worked with such a great moving company, I will definitely use them for any future needs!!

read more
Erica Gelles
1674993576
Very efficient! Wonderful to deal with...polite...on time..great job
Will Kitchen
1674257736
Jay and Rob were great and so was the moving guys.Will use again!
Kathleen Gonsalves
1672866061
Amazing service!
D. Cortney Hoffman
1672670988
They did an extemely good job moving our daughter into her new place in Philly. All items were wrapped before being put on truck, they walked all

...

the rooms with her to make sure everything she wanted made it to the truck. When moving her things into the new place, they made sure everything was placed where she wanted, unwrapped everything and took the wrapping with them. We were completely satisfied with their services.

read more
Linda Vann
1672413391
My experience with EverSafe Moving Co. was great. The movers were professional, patient and super nice. They made what could have been a very

...

stressful time for me, very smooth and calm. I have moved many times throughout my life so, I know how very stressful it can be. They gave me the best moving experience I have ever had.

read more
Charlotte Fare
1672412447
Amazing experience every time I've used them. Quick and fairly priced - would definitely recommend to anyone looking to make their move easier!
Luz Collazo
1671798010
Very professional, courteous, puntual and reasonable pricing. Your crew was very careful with the furniture and worked without pausing. Making sure

...

everything was packed correctly; uninstalling and installing very carefully. I'm so glad I used your service. Thank you for making, what I'm hoping to be my last move, a very simple and memorable one.

read more
Kaitlyn Hoffman
1671459586
Kristi Quinn
1670941529
The response was great. I had a last minute booking with just a few days notice and they were able to fit me in. Quoted a very reasonable price

...

which was much lower than 2 other moving companies that I called and in the end the drivers billed me even less than the quoted price. The drivers were very professional and really worked hard to move my riding mower which was a must for me and they did it without complaint. I will definitely recommend this company to anyone that needs moving services.

read more
andrew staunton
1670941273
My experience using Eversafe excellent.The crew who came were fast, efficient and professional. I would definitely use them again.
Brian Dillard
1670251770
Excellent customer service. I had an unexpected chance in my move date, and Rob totally handled it!!!! Lou and Joe also did a phenomenal job moving

...

all of our furniture!!!

read more
Nicole Bastone
1669779069
EverSafe was incredible! They were quick, efficient, and courteous with our move. They finished ahead of estimated schedule and were extremely

...

accommodating. Tim, Chris, and Justin were fantastic! They were willing and able to help make our move as quick and painless as possible. From start to finish we were truly surprised at how efficiently the guys worked to make our move seamless and easy. Highly recommend EverSafe!

read more
jon bodner
1669760176
From pick up to empty truck in 2.5 hours . Very professional and. Courteous. I told him where to put everything and that's where they put it.

...

Would definitely use it again.

read more
Ermelinda Muskaj
1669664348
very nice and organized and they wrapped all my furniture with blanket and tape. Very pleased and will reuse them again when needed and will

...

recommend to friends and family.

read more
Jason Owusu
1669068902
I'm glad I called EverSafe. EverSafe was on time and they handled my items with care. The workers were super polite and worked quickly and

...

efficiently. The price was very reasonable.

read more
Nicole Ananda
1669044269
They were efficient, professional, and friendly. They wrapped all of our items and transported everything with no damage.
Caressa Dunn
1668781782
I can not praise EverSafe enough!!From the first phone call I knew this was the company for my move. They were polite and responsive. Jay walked me

...

through a whole home inventory right over the phone, got all the details, asked good questions, and sent me an Estimate right away.I got estimates from many other companies and to be honest, the customer service from the others could use some work.When the time came for the move Tim, Tracey, and Justin were excellent. The guys were polite, punctual, and professional. They offered their judgements, based on professional experience, on how best to move or pack certain items like our 75" TV. All items were handed with care and only one glass arrived damaged and I honestly think that's my fault on the packing side more than anything. The guys had great positive attitudes and it was a real pleasure to be around them.I LOVED how detailed Tim was with the walk throughs. When they first arrived we went room to room, pointing out which items were being moved and confirming it with the packing list. Then at the end of the first location, we did another walk through to make sure they got everything.They confirmed the delivery address and I drove behind them. I will say they are very good drivers who took care to drive in a way that items wouldn't be damaged.When EverSafe arrived at our new home, we did another walk through to show where we wanted certain items and identified our office, bedroom etc. They were very good at placing items in the rooms and checking with us as items were brought in.Once all items were in, Tim made sure we were happy and even took the time to help us move a bookshelf that we changed our minds about.Our entire move only took 3.75 hours and that includes a 50 minute commute between homes.I was blown away with the value. Not only was this the most professional company I looked into, they also had the best and most straightforward pricing. My move came in a staggering $400 below what was quoted and I am in awe. Even if it was 10% over the estimate this service would have been 100% worth it. I can not recommend EverSafe highly enough. If I ever move again you can be certain this is the company I will work with.

read more
Melissa Devens
1668739635
Our experience with EverSafe was excellent from start to finish. We greatly appreciated their upfront pricing that they list on their website, which

...

is something the other companies that I looked at don't do. Their pricing is very fair. Our experience speaking on the phone with Rob was very satisfying as he was professional, patient and informative. On moving day, the men that arrived could not have been nicer. Tracy and Josh (I think that's his name) were so friendly, worked quickly, and were very careful handling our items. They were completed with the move ahead of schedule. Due to this, we were refunded a portion of what we were initially charged, which was an extra bonus. We would definitely reach out to them the next time we need to move.

read more
Jesse Osada
1668734058
The 2 guys who came out to move my furniture were very friendly, they didn't complain at all, they listened carefully to any concerns I had and they

...

worked quickly without damaging any of my items. I definitely would recommend them.

read more
Al Mason
1668617669
It was great using EverSafe. Everything went as expected, and I've paid a lot more with other companies that didn't do a good job. Just make sure you

...

include all the items to be moved.

read more
Michael Upshaw
1668542810
This is the best moving company!! You won't be disappointed. Fred and the crew are fast, professional and friendly. It is amazing how quick and

...

efficient they are.They know exactly what they are doing. I'd give them a 200% rating!!😀 Great work fellas!!💯💯💯💯

read more
Dean Mahmoud
1668087422
These guys were excellent. Way above expectations. Very courteous, professional, and their work was flawless. Finished the job in half the time and

...

even helped with a few things on the spot. I'll definitely hire EverSafe again!

read more
stacie keenan
1667831911
Guys were absolutely delightful to work with, they were speedy and got the job done in the time frame I was quoted. Would highly recommend this

...

company and would definitely use again.

read more
Zachary Silverberg
1667831220
Gerard Mcgettigan
1667395584
Eversafe moving was very professional from beginning to end. I highly recommend them.Movers were terrific,and so were Jay and Rob who I spoke to over

...

the phone

read more
Russell Mischel
1667278031
The team at EverSafe handled my move with professionalism, skill and great care. Easy scheduling, excellent staff, and a pleasure to work with.

...

Highly recommend

read more
Kate Foley
1667267177
From beginning to end, I had an outstanding experience with Eversafe. My first phone call to reserve the date and time of my move was easy and very

...

professional. Everything was explained to me and nothing changed. Tim and Chris provided exceptional moving service. They arrived 10 minutes early, moved my belongings quickly and efficiently, and were incredibly kind and professional. I have moved many times over the years and never experienced such great customer service. I will resoundingly recommend Eversafe to anyone who requires a moving company. Thank you!Kate

read more
Michael Corrigan
1666923076
Nothing but good things to say. Reasonably priced, guys were professional, moved our items with care, nothing was damaged. They worked efficiently

...

and professionally. Anytime I called someone was there to take the call and answer my questions. I would definitely recommend them to anyone who needs movers.

read more
Geoff Henderson
1666134808
Phenomenal service. I would highly recommend this team for your moving needs.
Jacinth Nurse
1666057988
From start to finish this company's customer service was amazing. Everyone I spoke to was very nice and helpful. It was a stress free move. Will

...

definitely be using them again for future moves.

read more
heather stolarz
1665510523
I don't think I could recommend this place enough. The movers were exactly on time, they were nice and professional and took great care with my

...

things. The price was amazing, it was the best quote I've received in checking other companies and the final total came in under what I was quoted which was even better. I highly recommend EverSafe and would definitely use them again if I ever need to move.

read more
Kathleen Celio
1665414284
Cannot say enough about the movers. Punctual, polite, careful and efficient!
Steven Fletcher
1664552200
The guys were a pleasure to work with. Affordable and efficient! Highly recommend
J Dy
1664551606
The moving team did an awesome job. They were prompt, efficient, and careful. Great communication throughout the process to make sure the results

...

were to our liking. Highly recommend.

read more
Howard Bless
1664458876
They were there on time. Went over everything & understood exactly what had to be done & did it very professionally. I definitely give them a 5+ star

...

rating. Thank you.

read more
Cheryl Banks
1664329909
The young men who came to move us were on time, were respectful, & came in ready to work. We did an assessment of what needed to be moved in each

...

room, & then they proceeded to start the "moving" process. They carefully & efficiently wrapped our furniture & loaded the truck. At our new apartment, they unloaded the truck, put everything where I told them, & were finished before I knew it. They did an awesome job! If I ever have to move again, this company will be first on my list.

read more
Jon Martenak
1664200250
Honest and efficient! EverSafe worked quickly and came in under estimate which is always a bonus during the stress of moving. They could have milked

...

the time a bit too generate a higher bill, but did not. Hard working guys. Would definitely recommend.

read more
Tracy Drufovka
1663973264
They were absolutely amazing. They couldn't have been kinder or more helpful. They made a hard situation doable . Can't say enough good things! Would

...

recommend and use them in a minute!They were fantastic!!!Thank you

read more
Joseph B
1663899489
EverSafe is fantastic. They accommodated an overnight move for me with less than three weeks notice and did so at a price that handily beat the

...

quotes from multiple competitors.

read more
Maureen Mullin
1663796206
We had an outstanding experience with EverSafe. In preparation for the move they provided a detailed explanation of how best to prepare for the move

...

which was very helpful. The actual moving team was friendly, professional and super efficient. I was very pleased with the care they took of our furniture. I would highly recommend this company!!

read more
Maida Aviad
1663363128
Great moving experience with EverSafe Moving. Moved our items safely and with care. Guys were great and worked very hard. Highly recommend!!
Debra McBride
1663276643
They really go out of there way for you. The 3 men that moved our stuff were very professional, courteous, polite, very orderly on where things

...

should be backed and moved to our new location. Loved everything they did for us. Noting but the best for this company. Would highly recommend this company. AAA+++ all the way.

read more
Ryan Jordan
1663249872
5 Stars. Great company. Responsive and Professional. Would use again and would recommend.
Nicholas Williams
1663082217
I have now used EverSafe three times. And I will never use anyone else. They are the absolute best.
Leslie Milito
1662765917
The 3 guys were great and everyone we dealt with were great. Would definitely recommend to anyone who asks.
laura kane
1662685874
We did a lot of research in picking a moving company - we wanted movers who were very professional and detailed. We were not disappointed with

...

EverSafe! The team did a great job and all around great service from the quote to the final steps of moving day.

read more
Amy Edelman
1662600246
This company is one of the most professional and detail oriented I have ever worked with. They were incredibly organized, hard working and got the

...

job done well. I would use them again!

read more
M
1662579885
Great guys, did amazing job. They were very careful with my fragile stuff. They got done early and saved me money!!!! Thanks. Marie
Christina Wagner
1662559124
EverSafe handled a complicated interstate move to bring my mother in law closer to us in Philadelphia. We used them specifically because she has an

...

antique piano, but due to costs and the condition of the piano, we did not want to pursue separate piano movers, The piano must have been about 500lbs and was very difficult to get out of her apartment and we grossly underestimated the amount of boxes she had after 50 years, but the EverSafe movers remained so kind and gentle with us and with her. The move was further complicated because her new building had strict move in timeframe, which we just missed (no fault of EverSafe's, given the amount of stuff/piano!). They were absolutely stunning in handling the building staff and residents and got everything inside within 30 minutes. It was the most amazing thing I've ever seen, those movers were absolutely phenomenal!! We were so apologetic for all the headaches - the stuff, the piano, the building rules - and everyone from the movers to the office staff stayed so positive and so kind. Couldn't say enough good things and I recommend them to everyone I know who's moving.

read more
Kirsten Henning
1662084901
Moving is typically such a dreadful day but thankfully for Eversafe it was such a breeze! So happy with the service. Definitely will be using again

...

and recommending to friends.

read more
Douglas Arnold
1661444166
I have used EverSafe twice to move. They never disappoint! They can handle any type of move in or out of the city. Their staff are very friendly

...

and extremely efficient.

read more
Oxana I
1660930339
I highly recommend EverSafe Moving Co. to anyone looking for a hassle-free moving experience. They worked fast. They took good care of my stuff and

...

brought plenty of supplies (moving blankets, tape, wrap, etc.) for extra protection. It was a great price for such good work. Will 100% use again!

read more
Dennis Miller
1660777875
Eversafe was great! They were on time, friendly, organized, professional, and they got the job done very efficiently.
Brianna Stefanko
1660587838
Second time using this company ! Highly recommend! arrived early and moved fast! will definitely be suing them again!
Shanu K Moni
1660015911
Nice experience with EverSafe Moving. Rob and his team arrived right on time, wrapped everything completely and safely using blankets and shrink

...

wrap. Took care everything completely with out any worries and made our moving easier.Everything completed before the quoted time.Thank you and all the best !

read more
Maureen
1659747699
Chris and Liam are great. They handled everything with extreme care, regardless of the sweltering heat which was 100 degrees.They were friendly,

...

respectful young men that I recommend highly for your moving needs.Their pricing was competive with other companies, but they gave that little extra touch which made them special.

read more
Margo S
1659655036
On time, efficient & professional, even came in a little under quoted price.
Sarah Daukaus
1659644485
On time, quick. Professional service. Friendly staff.
Next Reviews
Our Philadelphia Moving Services
With experience as trusted Philadelphia movers since 2011, we have an understanding of what it takes to provide the best moving services possible. These are custom-fit to match your moving needs. We work with you to match what you want so you never pay for what you don't.
Our tried-and-true moving services include:
Price Lock Guarantee

No matter what service you go with, you get our exclusive Price Lock Guarantee. Have peace of mind knowing the price we quote you is guaranteed within 10%, and that we often come in under estimate.

Packing and Unpacking

We handle your packing and unpacking to maximize the convenience of your move and to keep your items safe with expert packing from our highly trained crew. We can pack everything for your move, or just a few choice items.

Moving Storage

Our storage service can be built right into your move to make the process simple and hands-free for you. All of your belongings will be kept safe with our climate control, pest control, flood protection, and 24/7 surveillance.

Antiques Moving

We use top-of-the-line packaging and extra padding, along with our expertise in the industry, to keep your antiques safe. Our antiques moving services are built into your move so everything can be handled by the same company.
Local Moving

We offer local moving around Philadelphia and across Pennsylvania. We use door jamb protectors and floor runners to protect your property, wrap all of your belongings before they go in our truck to keep your items safe, and disassemble and reassemble large items to ensure they get to your new home safely.

Long-Distance Moving

Moving across state lines? Whether you are moving from Philadelphia to New Jersey, or even farther outside Pennsylvania, EverSafe is your top choice. As an independent mover, we are able to handle your out-of-state moves with ease.

Senior Moving

Our specialized services allow us to offer the best moving services fit for older adults. Whether you are just downsizing your home or you are moving to a senior care facility, our Philadelphia senior moving services are the best match for your needs.

Commercial Moving

We don't just do residential moving in Philadelphia, we also handle commercial moves, including office moving, FF&E, and commercial storage options with our secure warehouse.
OUR MOVING EXTRAS
We are dedicated to providing the best moving services to Philadelphia as we possibly can. That is why we offer the exclusive Price Lock Guarantee.
With the Price Lock Guarantee, the moving quote you get is the amount you'll pay. You will never have to go over 10% of the quoted cost. Too many movers out there spring surprise fees and hidden costs that jack up your price, sometimes only telling you once your items are in their truck. Avoid big bills and potential hostage situations with our Price Lock Guarantee.
The best part is that you're billed for the actual time, meaning you pay less if the job takes less time than quoted. We come in under estimate 80% of the time. To make sure this amount is accurate, we never round up time spent on your move, like a lot of other companies do.
Benefits of Working with Our Philly Movers
When looking for "Philadelphia Movers Near Me", you'll find that there are a lot of options. It can be difficult to look through the different Philadelphia movers to find which one is the best fit for you. To make it easy, we put together this list of the top things that set EverSafe Moving Co. apart as your top Philadelphia moving company:
Transparent and Locked-In Pricing: With EverSafe, you are never in the dark when it comes to prices, and you never have to sweat surprise fees. We put our moving prices right on our website and offer a Price Lock Guarantee so that you know the moving quote you get is what you'll pay.
Fully Licensed and Insured: You should only ever move with a moving company that is fully licensed and insured. Our USDOT license number is 2261303 and our PA PUC license number is A-8913881.
Highly Rated: We have earned a number of high ratings and reviews due to our commitment to being upfront and attentive to our customers' needs. Check it out and see for yourself by reading our online customer reviews, taking a look at our inclusion in the Preferred Movers Network, and watch the video where we are named the Best of the Best in Philadelphia.
Independent and Locally Owned: We are a truly locally-owned Philadelphia moving company. We are not a franchise, and we are not an agent of a van line. EverSafe was started in Philadelphia, continues to operate in Philadelphia, and is proud to provide stress-free moves to those across the Greater Philadelphia area.
Don't lose peace of mind when choosing your Philadelphia moving company. Trust EverSafe Moving as your top option for moving, with services tailor-fit to your needs and a background you can trust. Go with legitimacy, go with expertise, go with honesty, go with EverSafe Moving Co.
Request Your Free Moving Quote Today
Want to get your Philadelphia, PA move started? Request your moving quote today. Fill out our Free Quote Form and tell us what you're looking for, and we will reach out shortly. If you want to get in touch right away, give us a call at (215) 821-8547 to get in touch with a friendly EverSafe representative.