Moving Prices





For storage rates and additional terms, visit our Moving Prices Page.
Movers Philadelphia
Moving doesn't have to be stressful. It's an opportunity for a fresh start in life. A new beginning. Let EverSafe Moving Co. show you how hassle-free moving should be.
If you are searching "movers near me" and are concerned with the level of service you might get from hiring a moving company, you will be relieved to know that EverSafe Moving Co. is fully licensed and insured and has a reputation for sending well-trained local movers who will arrive on time and work hard from start to finish. We take the utmost care with your belongings.
Outstanding service at reasonable rates. That's what you get with EverSafe.
Why Move With EverSafe?
Compare the features and benefits of EverSafe with other Philadelphia movers.
FULLY LICENSED AND INSURED

We carry the required licensing and insurance. Our movers are background checked.

NO HIDDEN FEES

We only have 2 mandatory fees, a labor fee and a travel fee. We never charge for stairs, elevators, fuel, mileage, tolls or holiday hours.

NO ROUNDING UP

Other local moving companies will work for 3 hours and 10 minutes, then round up, charging the hourly rate for 3 hours and 30 minutes. We don't do this. We prorate and only charge for the time we work, which saves money for you.

PRICE LOCK GUARANTEE

We guarantee our estimates within 10% of the quoted price, and 8 times out of 10, we end up charging less.

PROPERTY PROTECTION

We use doorjamb protectors and floor runners to protect your property.

REFERENCES

We will send you our 3 most recent moves as references if requested. Our customer service is superb. Check out these recent reviews.
WRAPPING

As you browse your "movers near me," results, be aware that other moving services in Greater Philadelphia put your furniture into the truck uncovered and only put blankets on your items once they are in the truck. We train our movers to pack properly. Our full-service movers wrap your items in the house before they are moved and secure the blankets from top to bottom with a second layer of shrink-wrap for maximum protection.

ASSEMBLE / DISASSEMBLE

We have all the knowledge and tools to disassemble and assemble all your specialty items, so they get to their destination safely.

PROPER UNLOADING

We place your items where you want them at your new address, so you don't have to move them again later.

MOVING TRUCK INCLUDED

We provide the moving vehicle or vehicles for all our moves.

PROPER MOVING EQUIPMENT

We provide straps, dollies, hand trucks, moving blankets, shrink-wrap, tools, etc.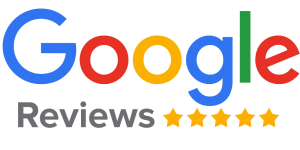 Aaron Rosenbaum
21:24 03 Mar 21
Lewis and the team were efficient, professional, and a pleasure to work with, especially given that we were moving in the middle of a snowstorm.

...

Everything got our new home in one piece, and we were very satisfied with their work!Additionally, we needed to schedule our move on short notice because things fell through with our previous movers. They did a thorough assessment of our furniture and the number of boxes that we needed to move and very quickly identified a window for them to perform the move.The services they performed were reasonably priced, and I would highly recommend using EverSafe Moving!

read more
Tania Leonard
18:42 02 Mar 21
Ashley Moll
14:34 27 Feb 21
I couldn't believe all the five-star reviews for Eversafe, however , now that I've used them I absolutely get it! They deserve six stars! They were

...

professional, polite, efficient, and did a wonderful job protecting our furniture during our move. We would absolutely use them again!

read more
Bill Christy
16:57 23 Feb 21
Ray Cahill
16:37 16 Feb 21
Michael McHugh
21:44 13 Feb 21
I have used Eversafe Movers for 2 moves in the last 6 months. I would definitely use them again. They were on schedule and on budget. The most

...

recent move had to be rescheduled a few times due to weather. They were excellent at communicating the changes, very professional. And really nice people to work with.

read more
Natalie Santiago
18:37 10 Feb 21
Best decision to work with EverSafe because they make the move incredibly smooth and I appreciated how helpful the movers were. HIGHLY RECOMMEND!!
Ana Maribel Leon-Bouslimi
18:27 10 Feb 21
Ashley Schaffer
20:23 04 Feb 21
They showed up early, wrapped everything nicely, disassembled and reassembled, moved all of our big furniture, didn't break anything, and did all of

...

it in 5.5 hours total (travel included) at a VERY affordable rate! We were being quoted 1,200 dollars MINIMUM from others so the fact that they did our move for half that price with great service was awesome. THANK YOU to EverSafe and our two movers Drew and Martin!

read more
gobikannan theivendran
03:50 04 Feb 21
Professional/organized and efficient. It's a small move they completed fairly quick paid less than the intial quote..
chrissy mcgurk
17:04 03 Feb 21
I highly recommend using this company! The three men that came on the day of my move were so efficient. They were quick, taking no breaks and just

...

making the move run so smoothly! All three guys were super polite, friendly, professional and overall made this super stressful day a complete success!!!Not only was the service exceptional, but the price was extremely reasonable. And the gentleman came in almost two hours under the estimated time frame!I promise you won't be disappointed if you hire them to do the job

read more
Amy Schwarz
16:59 03 Feb 21
Felicia Patterson
18:17 25 Jan 21
On time, wrapped everything. Put thingsIn place where it belonged. Ran into a little problem with getting the furniture through front door. With

...

quick thinking took it through the back door which was very convenient. Mattress was a little struggle getting it upstairs these two guys thought it through and made it work. This is my second time using them. Probably could've used 3 guys instead of 2. But they made it work. Went over the time but it was cool.

read more
Thomas Kennedy
17:53 25 Jan 21
EverSafe was nothing less than excellent! I will be recommending them to anyone I encounter, who will be seeking a professional mover.
Fell Smith
16:43 18 Jan 21
I agonized over finding a mover as there seem to be so many options and so many price points but all you hear are horror stories. Well stop here, no

...

need to look any further. We moved from the city to the suburbs but we ended up needing to store our stuff overnight. These guys were a dream. They showed up right on time and somehow managed to navigate their 2 HUGE trucks through the backstreets of Manayunk. They quickly and carefully packed all of our personal belongings onto the trucks and off they went (in almost half the time they had estimated). The next day they showed up at our new place right on time and just as quickly unloaded the trucks taking care to make sure everything was in the right place. They wrap everything! There was not one thing broken, damaged or even scratched. Seriously these guys were friendly and careful. We would 100% recommend them and if we ever have to move again we will absolutely use them again.

read more
Donald Bellamy
14:11 17 Jan 21
Jess Barrett
00:23 17 Jan 21
The movers were wonderful. They were quick, efficient, and took apart furniture for me! They went above and beyond, I'm preparing to use their

...

service again soon.

read more
Kisha Lemaine
00:38 16 Jan 21
Rachel Rose Shalev
15:36 14 Jan 21
Polite, pleasant, amenable employees made a very stressful situation of moving as pleasant as it could be. The biggest job of disassembling and

...

assembling was done quickly and professionally. Highly recommended.

read more
Cherri Geraci
00:15 12 Jan 21
Shamera Whiteman
16:22 11 Jan 21
Dorian P
15:50 08 Jan 21
UPDATE:The company followed up on my initial 3-star review. We talked on the phone and discussed all the matters. It's a pleasure to know a company

...

that cares about customers' experience. They provided a partial refund due to the extra expenses I had in renting a separate truck to finish the move. Overall, EverSafe is a small but super-dedicated company. To add some of the positive experience of the move (which I glossed over in my original review):* They did not damage any item or any walls in both houses.* I called 2-3 times before the move asking spicy questions on damage responsibility, etc. Each time that took the time and explain everyting.* The movers delivered everything in the rooms we had marked boxes for.* They showed on time, with a very good moving truck.* They were nice guys and asked if everything was going well several times.The incidents below can be easily fixed now that I know the owner cares (he even searched for a truck door monitor to place in the cabin to avoid future incidents).Would still use this company in the future. Just... you know, keep an eye on the move and the work the movers do because moving is never a magic process that can happen without supervision.------------------------------ORIGINAL REVIEW:The move went overall ok, they showed on time, and the truck was very good and versatile for moving. The home was small (~1000 sqft) and three guys were enough.Two major incidents happened.1. Eversafe asked for a list of things to move, which I gave. I managed to move myself some of the delicate stuff, and threw away two beds. So, part of the items that were on the list did not have to move anymore. But I had few other items from the shed outside which could perfectly replace the listed items. I even showed the entire house before the move. They loaded the truck in just a couple of hours and then refused to take the items from the shed outside, with the pretense that the items were not on the list and the truck needed to be filled differently for those items. As a result, EverSafe did not move my entire house. I had to rent a separate truck and move the rest of the things myself. And guess what, EverSafe finished the move earlier than quoted (in just about 4 hours). The guys seemed to want to finish quickly, at the cost of leaving the customer with an incompelte move.2. I decided to follow their truck between the two houses (15 minutes drive). Lucky me, as I saw the backdoor of the moving truck opening and flying around while the truck was riding in major roads. They endangered people, cars, and risked to lose the cargo on the street. NO, IT WASN'T JUST A DOOR LATCH AS STATED IN THE RESPONSE OF THE COMPANY BELOW. THE DOOR WAS FULLY OPEN AND FLYING ON THE RIGHT SIDE OF THE TRUCK, HITTING PLANTS AND VEGETATION FOR ABOUT 1000 FEET. I honked like crazy to make them stop and close the truck door. If I wasn't there, my belongings would have fallen from the truck. I expected some sincere apologies when we arrived at the new place, and their leader simply seemed to not care that the truck door, he simply said "Ah, I thought I locked it" and that's it.Giving them 3 stars for the benefit of the doubt, but I think they might deserve only 2. It was an acceptable experience that ended well with some extra cost, but the EverSafe crew was not that different from other moving companies after all. They do not seem to care about the customer that much. Just get the money, finish quickly, and who cares.

read more
Deborah Oatts
14:17 07 Jan 21
Gregory Olsen
00:49 07 Jan 21
Our movers were great! Unfortunately, there was a slew of obstacles getting our belongings out of our 1BR apartment in a high rise building in center

...

city. Although elevators went down and the pathway forward was confusing, our moving crew was able to get all our stuff out, and did so professionally and intelligently. I would highly recommend them!

read more
Ian McKendry
19:21 06 Jan 21
Nicole Orange
19:11 06 Jan 21
These guys were fantastic!! They were the smoothest part of my move. they showed up on time and were extremely cautious when packing and moving my

...

stuff. They came in under budget too which was awesome. Would definitely recommend them and use them again during my next move.

read more
Jean Arena
19:06 05 Jan 21
Buy
Christina Kuranda
19:23 04 Jan 21
I was referred by my son who use them for a Philadelphia to King of Prussia move. They moved me from King of Prussia to Radnor. They were on time,

...

they worked the entire time, they were gentle and careful with my belongings, and they did everything as promised. They were polite and fun and hard-working. I have moved a zillion times in my life, and this was the best experience I've had ever! Thank you

read more
Victoria Jankowski
18:43 04 Jan 21
Ad
18:02 04 Jan 21
EverSafe movers were extremely professional and efficient. I'd definitely use them again if I move. However, the only grievance I have is that one of

...

the movers removed his mask while unloading and placing my furniture in my home. I don't know his personal social distancing and safety practices during this pandemic. So it made me very uncomfortable with the health risks he took and placed on my family and me. He didn't ask if it was okay to remove his mask.

read more
Alexandria Howard
17:38 04 Jan 21
The guys were professional and did such a great job! They helped move, pack and made the moving day so smooth! The price was very competitive and

...

even came in lower than originally quoted! I would definitely recommend them for a moving service!

read more
Annamarie Hiester
02:15 30 Dec 20
Roman and Rob where absolutely great! Showed up early! Got everything out and safe and sound! Loved them! Very respectful! Did everything I needed

...

done quickly and under time! I will definitely use them again! And recommend then highly! Thank you guys!

read more
Neva Pryor
01:06 18 Dec 20
Awesome
Michele Sutter
20:46 16 Dec 20
I used EverSafe Moving this morning for a move and wanted to make sure I gave a review because of what a wonderful experience it was. We had items at

...

a home and a storage unit to be moved. They were on time, friendly, professional and extremely reasonably priced, at the end it came out to be less than what was quoted. I would highly recommend their services. They made a stressful time of moving so easy from the moment I reached out for a quote to when the truck pulled away. Excellent job guys!

read more
Karen Womack
14:23 05 Dec 20
Erin Harrington
16:32 01 Dec 20
Due to the pandemic messing up mine (and everyone's) plans I had a complicated move and I needed a service that could do a local move, storage, and

...

long distance move. EverSafe was the perfect fit and I felt the prices were reasonable for what I was asking of them. From my initial move out of Philly, to the three months of storage, and finally my move to the DC area I felt my stuff was very well taken care of and the staff were very professional and helpful whenever I needed them. They will book up fast though so make your call earlier rather than later!

read more
Lennie Grant
16:24 01 Dec 20
My third move with them. I recommend them. They are fast, efficent and on time.
Nir Kitaro
16:23 01 Dec 20
Great experience top to bottom, from the wonderful people in the office to the pleasant and professional movers this was a wonderful surprise.As

...

this is not our first rodeo when it comes to moving (cities and countries) you never know how and what you'll get when booking a company and we are very happy to say that EverSafe has been great and fair in prices and the service was done as promised in the quote with no hidden surprises at the end!The movers got everything done quickly and efficiently including furniture disassembly and reassemble in the new location.Thank you so much and if we know our lives we will be using them again

read more
Deborah St peter
16:18 01 Dec 20
I had the pleasure of having Justin and Fred move my house today. Incredible movers, did a fantastic job with my furniture. Paid attention to detail,

...

were very careful not to scuff up furniture or walls. Highly recommend them for all your moving needs!

read more
Frank Giunta
16:18 01 Dec 20
Excellent experience. I would use them for any move. They were professional, courteous, and quick. Great value.
Kristine Wynant
16:11 01 Dec 20
EverSafe did a FANTASTIC job with my move! The team (4 guys) was very organized and efficient. I had an apartment and a storage unit that needed all

...

the stuff moved to my new 3 story Townhouse.Even with a 2 stop pick up and narrow stairwell, the guys were very pleasant and professional.I HIGHLY RECOMMEND using their service!! If I ever move again- they will be my first and only call.

read more
Emily Brown
16:09 01 Dec 20
We couldn't have asked for better movers for our in-town move! Our movers were professional, careful with everything, experienced, knowledgeable and

...

super efficient! They worked quickly and worked hard. Thank you so much! We will definitely be recommending and using you guys for our next move!

read more
Tara Sbei
15:16 19 Nov 20
I spent weeks trying to find the perfect movers. I was price conscious, but wanted quality work. I spoke to a lot of different companies and got very

...

high quotes and worries they'd go over the time allotted. Then I called Rob at Eversafe. He spent 45 minutes on the phone with me talking through how to prepare for the move, their price guarantee, how many movers I needed and why. And he said something really important. With covid my guys are tired, they're working like crazy and I won't take your job on if I can't give them enough people that they don't get over worked. That showed he cares about his staff. They showed up on time. Drew the team lead was awesome. He made sure everything was taken care of and that nothing was scratched, dented or bumped. They finished in a little over four hours and they beat their quote by a good bit! I would recommend this group to anyone looking to move in the future. Thanks Rob and team for a job well done.

read more
Kyle Gallagher
02:45 12 Nov 20
Patrick Mcdevitt
13:50 07 Nov 20
Showed up on time, in new, clean equipment. Very nice guys. They were also quick!!!!! Wrapped all furniture. Took the time to ask us where we wanted

...

everything placed. They didn't just drop it off. Best part. If you do as much packing as you can. It speeds things up. We came in 300 dollars UNDER the original estimate!!!! PEOPLE OF PHILLY, USE EVERSAFE MOVING CO. You will not be disappointed. Stop looking at all the other moving companies! And use #Eversafemoving!!! I wish i could give more than 5 stars. I will be using them again in 2 years!! Great job guys!! Who ever owns this company. Does a great job hiring!!! Well done!!!!! Thanks again, for an effortless move!!!⭐⭐⭐⭐⭐⭐⭐⭐⭐⭐

read more
Betty McAdams
00:37 22 Oct 20
I moved from Northeast Philadelphia to South Jersey on 9/20/20 and they were fantastic. I had a lot of furniture - many pieces with glass inlays,

...

etc., a huge china closet and entertainment center. They wrapped everything! I also had 225 boxes. I had 8 movers and 3 trucks. The moving staff was upbeat and fun - they actually seemed to enjoy their job. They used these little red bags to put screws or anything that comes off a piece of furniture, so you can find it.They came highly recommended to me and I also highly recommend them. I don't know how their prices compare to other movers, because I wanted the best and Eversafe was the mover for me!

read more
Scott Bloom
02:56 21 Oct 20
Boyet Jimenez
16:02 20 Oct 20
Carol Cromwell
15:50 20 Oct 20
Their service was very good, love their service. Very professional. They did a good job. I reccomend using this company to anyone who needs them.

...

👍

read more
Kam Lai
15:38 20 Oct 20
I used EverSafe twice. Professional and efficient.Very happy with their service.
Karen Bolat
15:34 20 Oct 20
The best move ever. Very clean and professional. Cannot say enough good things about this move.
Amanda Herring
15:20 20 Oct 20
We were referred to Ever Safe Moving by TBT Barter Company and couldn't be happier with our experience. The workers were on time, wrapped the

...

furniture, and moved everything with care. We had a horrible experience with a different company so we were skeptical, but they made our move a pleasant experience and took some of the stress of moving away. They are also very reasonably price.

read more
Vincent Stout
15:10 20 Oct 20
Great movers. Made sure everything was wrapped up and protected. They finished under the quoted time so we even paid less then the estimated price.

...

No regrets, I'd use them again for any future moves.

read more
Tony D'Aulerio
00:07 14 Oct 20
Moving is very stressful but this company made my move go very smooth. They were courteous, professional, and easy to work with. I highly recommend

...

this company.

read more
Gini Brosius
13:52 06 Oct 20
(Started this earlier but it cut me off. This is what I said previously.)Great guys! Hard workers, friendly, with a wonderful leader. Moved many

...

heavy items including 2 large antique wooden beds, multiple antique carpets (room size) and sofas, many boxes of china, etc. We would readily use them again and strongly recommend the company.Gini and Newt Brosius

read more
Diane Gardner
13:15 02 Oct 20
From the first contact through the end of the move this company was timely, thorough and professional. My only suggestion is that the crew chief

...

should introduce himself to the customer and be communicative/more friendly. He was totally task oriented

read more
Hope sabatini
10:42 02 Oct 20
Great moving company. Fair pricing. Nice movers very professional. They were on time and almost overly cared for my furniture. My end price was

...

actually less than my quote.

read more
Colleen Smith
22:10 01 Oct 20
Kerry NC
17:16 01 Oct 20
very cost effective, and nice people.
Caren Moskowitz
16:45 01 Oct 20
EverSafe moving was a pleasure to work with. They gave an accurate estimate of the costs, the staff that worked on our job were very professional and

...

extremely accommodating. Moving can be very stressful and they bent over backwards to make it as easy as possible for us. We highly recommend them.

read more
Jamie Willer
14:59 01 Oct 20
samantha otoole
22:17 22 Aug 20
Randy
04:37 18 Aug 20
I've moved 3 times, these people are awesome. If you're moving, don't hesitate to call. You won't be disappointed and glad you did.
Kelsey Mahoney
22:44 18 Jul 20
I was so nervous about picking a moving company, and kept changing my mind about who to go with. Finally, I found EverSafe. From the moment I spoke

...

with them, I felt confident in having them handle our move! They showed up on time, worked hard and efficiently, and were super friendly/polite. I'm so happy that I went with EverSafe for our move and would highly recommend them to anyone who needs to hire movers!

read more
Shane Curtis
11:28 18 Jul 20
I had a team of three guys, led by Derek, move my 2 bedroom apartment furniture across the state. Coordinating the move was pretty easy. I had a

...

little trouble getting through on the phone but they followed up and were also responsive to emails. They called to let me know they would be about 15 minutes late for the start of the move. They worked hard throughout the day and the total came in under the estimate. I was hesitant to hire movers and have done most previous moves on my own or through the military. However, after my positive experience with EverSafe, I am confident this was money well spent!

read more
Khanh Vuong
19:28 27 Jun 20
Kimberly Whelan
21:56 07 Jun 20
We chose EverSafe based on the reviews, and they did not disappoint! From the get-go they were very responsive and easy to work with. On moving day,

...

they arrived right on time, walked through our house, went straight to work and did not stop. I couldn't believe how quickly they loaded and unloaded the truck. They wrapped everything and loaded/unloaded with care. Nothing was damaged. They were also spot on with their time estimate. Moreover, they could not have been a nicer group of guys. Highly recommend EverSafe!

read more
Adrienne
05:36 16 Apr 20
I hear a lot of horror stories about moving companies and I was reluctant to hire one. I did my research and found that EverSafe had good reviews. My

...

daughter and I hired them for our move. They arrived early, had more than enough help and strategically put things on the truck and wrapped items. They cared about our belongings as if they were moving their own house. I cannot say one negative thing and I mean it. I would not hesitate to use EverSafe again and I highly recommend them!

read more
Allan Tseng
20:08 28 Dec 19
No hidden cost straight up told me the cost on phone. Jay and Chris was careful and fast wrapped the fragile furniture and off to new place.
Anwar M.
17:21 23 Dec 19
I moved apartments yesterday and wanted to write a review of my experience. Right from the start everything was handled professionally, I could tell

...

they know what they are doing just by the questions I was asked at our first phone call when I was given a quote. Rob was very thorough and accommodating. The movers (I had 5) arrived 15 min early which was great. Everyone was friendly and introduced themselves which I appreciated. They were very efficient and worked quickly, I had some last minute items and they happily moved everything I had. There was a minor set back at the new place where they had to wait 45 min at the loading dock (we arrived early and there was no space to park at the loading dock) and even then they managed to move everything less than the expected time and the total cost turned out less than expected. Everything was placed where I wanted and nothing was damaged. The leader was also nice and helped me put together a dresser. Overall they did great work and I would move them again in the future.

read more
Megan McColley
00:27 20 Dec 19
Rob and Will did an excellent job moving from the 42nd floor high rise in center city Philly - punctual, courteous and the move was effortless for us.
Marjorie
11:54 03 Dec 19
I've used them for my last 3 moves and they consistently make the whole moving process so much easier. Great service & reliable!
Derek Marshall
00:04 29 Aug 19
Tara O'Shea
13:15 26 Aug 19
I have moved 6 times since 2012, hiring a moving company each time and man do I wish I knew about EverSafe for the first 5! Getting a quote was fast,

...

and easy; everyone I spoke with was friendly, courteous and professional. They even gave me an idea of the number of boxes the average has to give me something to compare against. Pricing was fair, and I got written confirmation as well as a follow up call two days before. The crew of three arrive on time, and MAN did they get things on the truck quick. After taking all the boxes out they took apart furniture that needed taking apart and wrapped everything in blankets and plastic. I cannot say enough how thoroughly impressed I was with these guys. they unloaded even more quickly than they loaded, put everything in its place and reassembled all the furniture. They were friendly and polite through the entire process, but even more they worked their butts off and did an amazing job! I am so happy to have hired EverSafe, and can say with certainty that in the unlikely event I move a 7th time they will be my first call!! Thank you!!

read more
Jake McMahon
00:04 05 Aug 19
Richie B
04:29 21 Jul 19
I had an awesome experience with EverSafe. One of the only moving companies that had pricing on their website (very transparent). Rob was great to

...

work with and made pricing the quote very easy. Rob has an amazing attention to detail and they thought of everything. Moving day… Guys were awesome. Introduced themselves and shook my hand, asked questions about where furniture was going, wrapped all furniture, took special care of glass and mirrors, etc. They were efficient, very polite, on time and made sure they didn't leave until I was completely satisfied. They also came in under budget. 4.9 rating for a reason. Thank you EverSafe!!! Move was East Falls Philly to Princeton Area, NJ.

read more
Michael Banks
01:04 05 May 19
Showed up on time and came I under the estimate by $100. This company is legit and handled my move like pros. No wonder they have an almost perfect

...

rating.I look forward to using you for my next move.

read more
Sabrina Peebles
09:50 04 Feb 19
Rob & Bobby made scheduling and pricing quotes fairly simple. The two movers were on point going above and beyond my every expectation. They were on

...

time , fast , efficient, very professional, reviewed the process with me start to finish and they also asked if I desired any updates to furniture placement once they were done. As tough as the job was they truly made it look like a breeze. This move was by far the greatest experience, rates and shortest time frame I've ever dealt with in the Philly area. I would very highly recommend Eversafe for reliable service anytime.Thanks Team ,Sabrina P.NE Philly to Chester PA

read more
Mike Butler
02:29 15 Dec 18
I recently used this company to move into my new home. The moving team was above and beyond my expectation. Amazing job. Would highly recommend to

...

anyone. Fast, effective and professional.

read more
Ana Perez
14:26 12 Dec 18
Not only was I impressed with the quality of the website when comparing EverSafe with other local moving companies in the area, but my oh my was I

...

impressed by the actual quality and service of the actual move on the " Big Day" . The movers arrived in a big truck labeled with their name and logo, easy to spot 😉 . Not a dirty rundown truck with " clean me" signs all over it. To my surprise the truck it self was very clean inside and out....- mats / covers use to cover the furniture nicely folded and organized in a corner- bright orange straps hanging in there designated spot- hard wooden clean floors on the entire truck- actual moving truck , w/ various doors for easy and safe accessUpon arrival, the gentlemen ( with a clear logo of the company labeled on their clothing ) introduced themselves with a warm welcome and quickly started setting up as I reviewed my paperwork with one of them. They went inside and " did their thing " they had a goal, a plan to follow and it was quicker than I expected . When they needed to ask questions they did and got right back to it.I was by myself , a female , but not for a second did I feel uncomfortable . The gentlemen as I referred to them before .... were very respectful and professional. I was worried that my furniture would not be properly installed , specially my daughters loft bed , due to the fact that the guys from the original company that delivered her bed had trouble putting it together and came out twice to fix it. Well not for ever safe, their guys know their stuff !!The only bad thing about my move was the fact that I " worried to much " and only had them move my bigger pieces ( master bedroom set, child's bedroom set, tv unit & other random pieces ) I kept telling myself ... " Ana , you should have done the entire move with them instead of you having to make 20,000 trips in your car ". I sure did learn my lesson :)!! EverSafe hands down is the way to go.Stamated quote was less than expected and so was the amount I had originally put aside as my tip ( again worried that I would be unsatisfied with my service ). I ended up give each of them doibls the amount I had planned .In conclusion, I am very pleased and satisfied with the service provided by ever safe, from a normal, OCD, high expectations, picky customer that was blown again by a service. "EverThankful" 🙂

read more
Heather Whren
13:59 04 Dec 18
It's obvious why these guys have such high reviews. They were great! We had them move our things into storage and then move them into our new home

...

about 2 weeks later. They were on time, friendly and professional. They moved our things quickly and efficiently and they were very organized. We received several quotes and although, they were not the cheapest, they were certainly inline with other movers. Be careful using a mover who lowballs you to get the job. The reviews do not lie. You will not regret going with Eversafe. I would definitely go with them again if I need movers.

read more
Ben Kirschenbaum
01:22 14 Nov 18
We moved my mother in law from Anns choice in Warminster PA to Nassau and Suffolk county NYThe move went off over two days without a hitchIt was

...

an absolute pleasure working with these men.Smoothest move we have ever experiencedI would recommend them without reservation

read more
Kristyna Berrios
19:09 28 Oct 18
I don't even know where to begin to say what a WONDERFUL experience I had. Signing up was a breeze and they stood true to their word and came in

...

UNDER QUOTED PRICE. Derek and Lou were very respectful nice young men who TREATED MY STUFF WITH CARE and had smiling faces the whole time. HIGHLY RECOMMEND this company.

read more
Allison Winser
13:13 07 Oct 18
Truly amazing company. A+ rating from start to finish. Ty for delivering my items to my new house from philly to Delaware with great care! Derrick

...

and team were great. Priced right! 😊

read more
Brian Harper
01:34 22 Aug 18
Rebecca Esola
14:21 17 Aug 18
Amazing company, with STELLAR service. I have used this company 4 times for moves and they are always on point with their service and value. The

...

scheduling and quote process is a breeze, and the movers come ready to work. They train their staff well- they are kind and professional! Look no further for your next move- you will not regret!

read more
Jorge Luis Pagan
15:12 13 Aug 18
This is the second time using Eversafe and plan on using them again in a few weeks. Booking them is easy and they explain the whole process on how

...

they bill you and exactly what happens on moving day and how to prepare. The moving guys are always friendly, polite and professional. This time around Jay and Dave were the guys to come around and move our stuff, and they more than lived up to expectations.

read more
Cait McDee
14:03 09 Aug 18
This moving company exceeded expectations. They were extremely professional and knew exactly what they were doing. We were moving from Bucks County

...

to South Jersey. The customer service from start to finish was unparalleled. We had two movers and they moved our furniture and boxes in no time and in 100 degree heat no less! Couldn't recommend them enough.

read more
Ray Clements
11:59 31 Jul 18
These guys were awesome. From the second they arrived they started working. Very professional, hard working and treated every piece of furniture

...

like it was their own. I would recommend these guys in a second.

read more
Ryan
15:23 30 Jul 18
Derrick and his crew moved my girlfriend and I quickly and efficiently in the July humidity and heat. It took them twenty minutes to move my

...

girlfriends thing from her second floor apartment and they moved my things from the 3rd and 4th floors of my place quickly as well. All four guys were courteous and very professional. I highly recommend using EverSafe and I will certainly be using them in the future.

read more
Bill Hurd
15:12 30 Jul 18
These guys were great, treated my furniture better than I would have done if I moved myself
Robert Schmidt
01:39 29 Jul 18
Professional, careful, and very prompt and courteous. Drew and his crew moved us from a 3 story non air conditioned home in late July heat without

...

complaint and took great care to make sure nothing was damaged. Team was done earlier than the quoted time and were fantastic throughout, including offering the final walkthrough to make sure heavy items were positioned where we wanted them in the room. Highly recommend for any people moving in the Philly area.

read more
Jeff Pisarek
14:21 26 Jul 18
All workers were professional. They handled our furniture with care. And they finished the job faster than originally estimated.
Nina Montoya
16:09 25 Jul 18
Team was incredibly efficient and very friendly! They made sure all of our furniture ended up in the correct room and in perfect condition.
Michael Ganas
11:35 24 Jul 18
I had the pleasure of having EverSafe Moving Co. move my furniture out this summer. The move was from a house into a storage unit. From start to

...

finish, the two man crew was professional, clean, and very motivated to get the job done properly and perfectly, even troubleshooting some issues that came up, with diligence. EverSafe is the best choice for anyone moving.

read more
Debbie Karalis
16:00 20 Jul 18
Great crew! professional, on time and efficient! would use these guys again
Gwen Pearlman
14:11 18 Jul 18
The Eversafe crew of 8 arrived ahead of schedule with 2 trucks. They immediately got to work. They were professional and friendly and wrapped all of

...

my furniture for safe transport. The crew completed my move in less time than anticipated bringing my bill total in hundreds below the estimate. I couldn't have been happier with their professionalism. I will recommend Eversafe to family and friends and will be sure to use them again for our next move!

read more
Sandra Logorda
17:39 16 Jun 18
These movers relocated my fiance this morning, 6/16/18. It was a local move. They were very thorough, hard-working, extremely professional. I would

...

highly recommend them and will certainly use them again. Far exceeded expectations!!!!

read more
Eduardo Chama
13:07 05 Jun 18
Not moving that often and looking for a moving company that you can trust is a hard task. I called a dozen companies when I started researching and

...

got very different estimates and conditions. After reading many reviews I decided to go with Eversafe, and it was a Great! Choice.The phone call estimate was super fast, I described what I had to move and they came back to me in a few hours with an estimate that was very reasonable. Of course I forgot I had more stuff, I called again and they change the estimate by a few bucks, that's all. The day of the move: they called a few days before to confirm the date and the hour. They came punctually at 10 am, with a new huge truck and the driver moved and parked in an impossible space like if it was a Mini Cooper. 5 experienced young movers greet us with a smile, they all looked like GQ models, my wife was like " please move things slowly"....Ha. Anyway they were super professional they packed everything with care, and on a 70 miles way coming down from a second floor you will assume one scratch will be ok. Nothing everything was in perfect condition and ahead of time, they even arrived to the property before us.! The cost was exactly the estimate no one penny more, And before leaving they asked us if we wanted anything moved to a different place. Great crew, great company, period.Thank you eversafe, and I hope this review help your business, hopefully we do not need to move anytime soon, but if we do we will definitely contact you again.

read more
Kurt Massa
22:05 29 May 18
Very good experience using Ever Safe moving.Professional, on time, and efficient.
Megan Williamson Humenansky
14:27 27 May 18
My fiancé and I used EverSafe for our Memorial Day Weekend move from our apartment in Philadelphia to our new home in Cherry Hill, New Jersey and

...

couldn't be happier! The four movers who worked with us this past Saturday were professional, prompt, and friendly. They took extreme care in wrapping all of our furniture (including a large TV that we didn't have the box for) and made sure to double check where each item and box was supposed to go in our new house. They ensured we did a walk-through before they completed the job, so that any last-minute adjustments to furniture could be made before they left. I had previously used EverSafe about 2 years ago when moving from one apartment to another in Philly, and am so glad that we were able to get them to help us again this past weekend. We don't plan on moving again anytime soon, but I will continue to recommend EverSafe to anyone that asks!

read more
Jillian Vanderzell
14:19 16 Apr 18
Moving with EverSafe is by the far the best experience we've ever had with a moving company. We really can't say enough about how smoothly everything

...

went. The two men that showed up were prompt, courteous and had everything packed, transported and unloaded in no time. They made sure that everything was placed in our new house where we wanted it so that we wouldn't have to move anything on our own. Our new home has a narrow entry way and the steepest steps I've ever seen and they navigated everything with no problem and no complaints. They even put our king bed together which saved us so much time!! Moving can be so stressful and EverSafe took away a huge amount of that stress. We would definitely use them again and would recommend them to friends and family!

read more
Andrew Stahl
11:09 11 Apr 18
Excellent Movers. All 5 guys were the hardest working, most Professional, Courteous, Organized, and Fast movers you could ask for. Wrapped every

...

possession in blankets and shrink wrap. Not a single item damaged or scratched. Not a single wall in the new house dinged or scratched. They placed all items exactly where we asked. Couldn't have asked for a better moving experience.

read more
Kevin Semless
20:21 03 Apr 18
Second time using EverSafe Moving Co. Great company. Professional and easy. Highly recommend.
EMILY A Sutin
02:04 31 Mar 18
Eversafe was wonderful! They were super efficient and had our house packed up in 2 hours and unpacked at the new house in another 2. I was impressed

...

how they remembered how to put everything back together after they had taken certain things apart. They also took great care with the piano to wrap it, but belts around it, and put it on a hand truck. It was much better protection than I had previously had with another company who were piano-specific movers. All of the workers were so courteous as well; they introduced themselves and remained cheerful and seemed like they genuinely liked their job despite it being seemingly difficult in terms of manual labor. They also remembered details that I couldn't, such as which mattress came from which room at the old house once they asked where I wanted it at the new house. I had never moved on such a large scale so I did not know what to expect, but Eversafe definitely exceeded my expectations.

read more
Sarah Mucerino
21:58 20 Mar 18
This was the first time we used movers and it was the best decision and money we could have spent. EverSafe Movers are true professionals and made

...

our move look effortless. We had no worries and they take the time to wrap and secure all furniture safely in blankets and shrinkwrap. Derrick and Will were phenomenal and we will definitely be using them again.

read more
Kimberly McCarter
16:37 07 Mar 18
Fantastic moving experience! I hired EverSafe to move elderly parents from a townhome (with a stair lift kind of in the way) to a 2 bedroom

...

apartment. Our movers, Drew and Jay, were courteous, prompt and efficient! All of the furniture was carefully wrapped in blankets and shrink-wrap. They worked non-stop, finished early and under budget, and responded kindly to a couple of our last minute on site requests. Could not have been happier with the crew or the move. Even my dad, who initially questioned my choice of moving company based solely on internet reviews, had to admit they were great! Highly recommend!

read more
Rachael Capasso
14:35 02 Mar 18
I moved last weekend. The guys (whose names I forgot already because it was a looong week) were absolutely amazing! I was so nervous because i had

...

never hired movers before and the move itself has been a stressful situation. But the guys at EverSafe were on time, efficient, careful, kind, helpful and saved my life by removing a very large dead bug from the mattress in the garage. And best of all- they finished way under the quote! I was so nervous but they made it so easy.

read more
Debbie F
01:02 01 Feb 18
We were very happy with their service. They spent time going over the quote with us. The movers showed up early and were professional. They

...

really took their time with our things and wrapped the furniture with blankets and shrink wrap. My Husband & I were very pleased with their service and would definitely recommend them.

read more
William Daniels
19:30 30 Jan 18
Great service from the office staff to the crew on the ground. Quite willing to go the extra mile. Very professional, courteous, and service

...

oriented. Would use them again.

read more
Gene Tomashefski
17:30 24 Jan 18
I just used them this week to move furniture from my mother's house, to my house. They were great to work with over the phone. We got a very detailed

...

written estimate. Moving day showed up on time. The furniture was going from Delaware to Philly. The guys did a great job of wrapping and padding the furniture, several large items. Once the furniture was moving into the house not one issue. The guys were easy to deal with and did a great job, I would highly recommend them and use them again.

read more
Laura Dowling
00:43 24 Jan 18
Fantastic! Very professional! I would definitely recommend Eversafe!
Philly Vaper
00:25 20 Jan 18
Nice place and nice guys
ROBERT KRUVCZUK
12:53 29 Nov 17
The crew at Eversafe did a great job in preparing all of our furniture for a safe and secure move. They really took the time to disassemble, wrap,

...

load , transport, unload, unwrap, assemble, and place everything where we wanted. A friend referred them to us, and I'm glad we called them. You can trust your move to Eversafe.

read more
Tia Augello
13:59 17 Oct 17
We could not have been happier with our move. I went on Yelp because I did not know of a moving company. So when I went on and saw all of the five

...

stars that Eversafe got, I knew I had to call them. So glad I did. They were fantastic. Really nice guys and a lot of patience. Everything was wrapped and not a scratch on anything. They placed everything exactly where I wanted it and put everything back together. It was the easiest move ever.

read more
Judy Allison
20:42 21 Sep 17
From start to finish, the team at EverSafe were incredible. This is a well-run, well-oiled and highly trained staff of professionals who take care

...

of their employees and their customers. We were impressed with both the accuracy and efficiency of every part of our move, but even more so with the depth of expertise, good humor and strength of the moving crew. We would highly recommend EverSafe to anyone - they are amazing!

read more
Dave Boyd
03:18 15 Sep 17
These guys are god-tier at moving. I had several heavy possessions that had to be moved down two flights of stairs, sent to a location 4 miles away

...

with little to no parking, and then back up two more flights. The gentlemen that they sent were courteous, had a plan, and took extra care to pack things securely.Highly recommend. I would use them again in a heartbeat.

read more
Andrew B
18:14 05 Sep 17
There is no room for improvement. EverSafe is the best in the business. Other moving companies couldn't possibly match the high level of

...

professionalism that EverSafe demonstrates. My move went flawlessly. The movers handled everything with care, wrapped all of the furniture, safely drove to my new home and placed everything where I wanted it. They also have plenty of patients; they where prepared but I was still running behind and had a couple more things to pack. They worked around me and everything made it on the truck. Call today to schedule your move!

read more
Chris Lucas
14:47 31 Aug 17
I had a great experience with EverSafe. They kept to their word and wrapped everything with blankets and shrink wrap prior to placing on the truck.

...

I couldn't be happier and all my neighbors were jealous that their moving companies didn't use the same techniques. Everyone was asking for business cards prior to Will, Lucas, and Trevor leaving my new house. I would highly recommend.

read more
Ryan Fleming
15:45 28 Aug 17
Excellent company. Very professional from start to finish. The estimate process was easy, the movers showed up early, they were polite and

...

professional, and they worked really hard and got the move done quickly. Total cost came in under the estimate by $300. I definitely recommend EverSafe if you're moving!

read more
Trevor Mason
01:11 23 Aug 17
Ive been working here for years now
Peregrinorum
18:47 25 Jul 17
Mary Blumenfeld
15:46 21 Jul 17
Drew, Eric, Dan, and Alex were extremely kind and courteous and a pleasure to work with. They were both professional and fun, and they made moving

...

day much less stressful. I truly appreciate their hard work and the care they took in protecting my belongings. Nothing was broken or damaged in any way. I chose Eversafe even though they were a bit far from me because of their excellent reviews, and they were well worth it. I will absolutely choose Eversafe in the future!

read more
Felipe Obando
12:42 10 Jul 17
I have moved many times over my career. Long distance, same city, etc.. I have never EVER had a good moving experience. I have used local movers and

...

well known national brands as well. The only constant has been that movers overcharge you, don't manage logistics well, hire bad people with no sense of pride or work ethic and there's nothing you can do about it.EverSafe is not that kind of a company. My move yesterday was handled as promised, professionally and with military-like precision.They showed up early. They were clean cut, courteous nice bunch of guys ready to go to work. I never saw any of the crew take a break, take a personal call or slack off even for a moment.The gentleman in charge, Drew was all business, had the respect of his entire crew and was totally focused on delivering "service" and "quality" to the customer.The reviews for EverSafe are consistently good for a reason. The owner Rob is very hands on and clearly aware that attention to detail and delivering a "customer experience" is how to succeed long term in the moving business. I highly recommend them.Thank you to Drew and his team!Excellent work.P.S. When they say on their website that the estimate typically comes in over the actual amount they charge - that's 100% true.

read more
Lindsey Rockers
18:55 26 Jun 17
We could not have been any more thrilled with the service at Eversafe. Seriously, stellar. We found them through google and they had a nice website

...

and good reviews... so we went with them. I am so glad we did!!!They arrived promptly at the beginning of their time window with two trucks and plenty of crew memebers. My husband walked them through the house to tell them what went and what stayed, and then they got to work right away. The crew was so courteous the entire time, and they worked their tails off, with no breaks. They never complained when we ended up having several big furniture pieces that I had forgotten to mention, though they did warn us that it may cost more because of it.When we got to our new house... we unexpedetly had a construction crew there, working all over, and the house was a disaster with construction debris. The movers waited patiently while we got things sorted out... and then were so helpful as they worked around the construction... even moving furniture for the crew several times after placing it, just to be helpful. They also re-wrapped several of our peices of ourfurniture with plastic after placing it, to protect it from construction dust. I am pregnant, so I sat in a beach chair and directed traffic... and every single young man I interacted with was a total joy... so positive and kind and receptive. They were careful with our stuff a d it was all packed and moved with care. No issues with damage to our stuff... or the houses we were moving to or from. And when they finished... the cost ended up being over $200 less than originally estimated, despite my extra furniture. They could have totally charged me way more and I would have thought nothing of it, due to my mistake. But they were honest and more than reasonable in their price, despite my miscalculations!After they were done... my husband and I couldn't stop singing their praises. For randomly having picked a moving company from a search engine.. we couldn't have gotten more lucky. I would recommend them a hundred times over, and if we ever sell our house and move again... we will be using them for sure!

read more
Larry I Ruibn
17:38 15 Jun 17
We had such an awesome experience. Not only was it a great price but EverSafe was extremely professional. They were easy to work with in the time

...

leading up to our move and communicated clearly what needed to be done. On moving day, they showed up on time worked quickly and got our belongings to their final destination safely. We are so happy with our experience! Will recommend to all of my friends and family.

read more
Brittany Cheeseman
16:59 09 Jun 17
By far the greatest moving company! I had a hard time deciding which company to use on my move as my previous movers were awful. I found Ever Safe

...

and couldn't be more happy with them. My movers were early, professional, and done in no time. They carefully wrapped all my furniture from my storage unit, which my previous company did not. I would recommend this company to anyone. The experience was excellent and made the move so much easier

read more
Thomas Fane
18:09 01 May 17
They were great! Reliable, courteous and responsive. We had a great experience. We would love to use them again.
Zach Korwin
16:26 10 Apr 17
Really great. On time and under the quote they gave. Couldn't be happier.
Richard Moon
19:59 21 Mar 17
Fast, courteous, honest, careful and friendly. Came in under budget. What more could you ask for?
Jamie Gallagher
22:08 06 Mar 17
Whole move was great - the 2 movers were very careful and diligent in wrapping all of my items, professional, fast. The price was incredibly

...

reasonable. I would definitely use EverSafe in the future.Small piece of feedback that actually had me hesitant in the beginning was the collection of information and confirmation aspect. I feel that this could have been much more automated by me providing my list online, receiving an email quote, confirming my date and belongings, and maybe one call to make sure I was a real human being. But in the end it was worth it and does not effect my rating.

read more
Robby V
18:18 24 Feb 17
I was very apprehensive about using a moving company due to the stories I've heard and the potential costs associated with it. I was given an

...

estimate which was lower and more specific than most of the other estimates I received from other companies. I pulled the trigger with EverSafe considering the initial communications I had with them, the lack of trustworthy movers in my life and my bad back.Boy am I glad I did. The movers came on time, did an excellent job of packing all our items and getting them to our new house. The guys were very friendly and accommodating. The move was complete ahead of schedule and under the estimated cost. I couldn't be happier.I would recommend these guys to anyone.

read more
Scott Wojtowicz
17:52 04 Feb 17
Great guys to work with. Nothing like chatting Overwatch while they are lifting all that heavy furniture out the door. Very professional team. Price

...

was great - and the team finished way ahead of schedule. Everything wrapped and handled with care.

read more
Jared Moore
19:48 09 Jan 17
These guys are the best from start to finish. Not only are they methodical in their initial assessment and estimate, but their on-site work is

...

exceptional. We had three guys (Chris, Tom, Drew) move us from our 13th floor apartment, into our new 4th floor apartment, on 1/5/17. They were timely, courteous, and professional. Halfway through the move we discovered that the elevator in our new building was temporarily out of service! These guys took a 15 minute break (which was off the clock) and then proceeded to carry ALL OF OUR BELONGINGS AND FURNITURE up four stories!!! They did all of this extra and grueling work in only one additional hour beyond the initial estimate! My wife and I are still amazed. We will definitely use them for our next move. They receive our highest possible recommendation.

read more
Kathleen Conway
15:48 02 Jan 17
My move into storage and out was completely hassle free. The movers were efficient and courteous at all times. And they were very helpful in placing

...

the items in my Condo. I am extremely happy with my choice in using EverSafe Moving Co. Would highly recommend!

read more
Stephen Wielgus
18:48 01 Jan 17
We had such an awesome experience. Not only was it a great price but EverSafe was extremely professional. They were easy to work with in the time

...

leading up to our move and communicated clearly what needed to be done. On moving day, they showed up on time worked quickly and got our belongings to their final destination safely. We are so happy with our experience!

read more
John Taima
23:44 28 Nov 16
Professional, hard-working and honest. Highly recommended!
Debbie Campion
13:51 08 Nov 16
Amazing! From the first conversation to the last box delivered it was a wonderful experience! Patient, Professional, thorough and so committed to

...

doing a great job. Not one item was damaged in any way. And very reasonably priced! I've recommended them to my Realtor (she couldn't believe my rave reviews and promised to tell her clients about EverSafe!)

read more
Janet Mennies
12:29 13 Oct 16
Excellent teamwork by our crew to move us out of our home of 20 years into a condo. Not an easy task but the men worked together. Felt very

...

confident that they handled our belongings with care and respect. Highest regards for EverSafe Moving Co.

read more
Brian Shevory
18:31 06 Sep 16
Really efficient and professional movers. Our team, Tim, Zack and Will, arrived a little early, and were able to finish the job before their

...

estimated time. They worked very well together, and were very kind and considerate. Sometimes, efficiency and consideration don't always go together, but this was definitely not the case with this crew. My wife and I were so appreciative for the hard work these guys completed for our move. Without any reservations, I would highly recommend EverSafe Moving for a moving job.

read more
Christine Obercian
00:40 04 Sep 16
I've moved 15 times, and this is the very best moving company I have ever used. Every single person to whom I communicated (phone, email, F2F) was

...

professional, friendly, helpful, and informative. All of my questions were answered and all documents were received. The price was not only reasonable but also honored within their price lock policy....just remember that the estimation is only as good as the information you provide them; so if you minimize the number of items to be packed, you won't receive an accurate assessment.The movers were on time, polite, professional, and really hard-working. I insisted that they take a break to eat lunch, but even then they were working and eating at the same time. When EverSafe says they take care of your possessions, they aren't joking. Every item that could be wrapped, either in plastic or blankets, was wrapped. Not one thing was damaged in any way.Additionally, they worked geometrical miracles...getting large, heavy, and/or awkward peices of furniture around tight corners, over banister posts, and down narrow stairs. They never got frustrated - just more determined.I can't say enough about how pleased I was with EverSafe. Moving is very stressful, and movers can either make it more or less so. The people at EverSafe made my move amazingly easy. I will most definitely use them again.- C. Obercian

read more
Mallory Bleiler
00:29 24 Aug 16
I never hired a professional moving company before, but decided to for my most recent move. I was recommended to Eversafe and decided to hire them

...

after speaking with Rob. He explained the moving process in detail and sent a quote breaking down the total which explained every charge. He also helped me to plan out the move a little better than what I originally thought it would be like. I had Derek, Chris, Paul, and Jay as our movers and could not have been happier.They were early, extremely professional, courteous, and also helpful. They helped move some items that were not in their truck, and let us use their hand cart for some heavy items. They got right to work and got the job done in less time than what was estimated, which resulted in the bill being considerably cheaper than what I thought it would be. They moved furniture out of a town home which had narrow stairs and corners, and did not hit one wall or door frame, and the same for the new home they moved everything into. All of the items were wrapped with blankets and plastic wrapped for protection.My aunt and mother in law were both there during the move and both keep commenting on how great the movers were all day. I do not plan on moving for a while, but if I ever do again I will definitely be hiring this company again. Thank you for making my move easy and stress free!

read more
Cheryl Fulginiti
15:28 22 Aug 16
The team of men who moved us was fantastic! They were extremely professional and pleasant to work with. No request was too much for them to do. We

...

could not have asked for better care of our furniture. Great communication with office staff as well. Would highly recommend this company. They have also moved 2 other family members with the same excellent service.

read more
Ashley T.
15:15 22 Aug 16
EverSafe moving company did a great job with my recent move - the two movers were prompt, efficient, hardworking and polite. They were very careful

...

with all of my belongings and made sure it was all exactly where i wanted it. i would recommend them to others!

read more
Eileen Walsh
19:33 02 Aug 16
Eversafe moved my husband and I from North Jersey to Philadelphia. The crew was awesome - kind and professional and they took great care of our

...

items. We had a tough moving day with the heat, humidity and lots of stairs to climb. Despite this, they finished on time and really cared about the right rooms to place our items. This was the best move we have ever had. Highly recommend!

read more
Frank B
01:10 02 Aug 16
The Best Moving Company out there. These guys are so respectful and they don't stop working. They are very careful that all your belongings are

...

safely packed and unpacked. In my opinion if you need a moving company call EverSafe and you will be totally satisfied. Moving is stressful but with these guys you can sit back and relax. Thanks so much !!!

read more
Deb Solfaro
01:06 02 Aug 16
Start to finish my experience with EverSafe was the best ever with a moving company. From the first phone call to determining the cost to the actual

...

move they were extremely professional, prompt and responsive with all communications. The movers were polite, very careful with my belongings and didn't leave until I was sure everything was on its place. Above all, there were no hidden costs. I move often and will always call EverSafe first. They were great and made a stressful time less so for me. Worth every penny!

read more
Erik Karwatowski
21:06 25 Jul 16
Great job done quickly and with aplomb
Deanna Heath
14:44 11 Jul 16
These guys were great! Prompt, professional, kind, and quick. Moving is stressful enough and they made the process so much easier. Thanks again!!
Joe Solitro
14:36 11 Jul 16
Excellent service. They arrived early for my pickup which was good for me. The guys were very friendly and detailed. I recommend EverSafe!!
Doug Sheasley
20:28 19 Apr 16
Fast, efficient, CAREFUL, professional and easy to communicate with. They were on time, put everything where it belonged, didn't break or chip

...

anything, and didn't try to get more money out of me than quoted. I have moved several times over the years and EverSafe was, by far, my best moving experience.

read more
Brett Soper
15:10 07 Apr 16
Great customer service, the movers did not waste any time at all. And very affordable. Highly recommend them.
Jackie McCaughey
21:47 16 Mar 16
Customer service is phenomenal. Very professional and impressive management. I would highly recommend to others!
Tevita Makaafi
21:25 21 Jan 16
Thanks for the great comunication guys
Matt Rally
17:07 25 Nov 15
I love this company use it every time
Jonathan Salkind
13:33 05 Oct 15
EverSafe's estimates were 50% higher than the other moving companies I got estimates from. I went with them anyway, because their reputation has

...

earned that premium. Other companies wanted to give me four guys; EverSafe wanted to give me six guys and a supervisor. On moving day, everything went incredibly smoothly. They were all hard workers, and having the supervisor there to pass along instructions and requests made my life so much easier. They were very careful with my furniture; everything got wrapped up in the house before it went out to the truck, and I didn't find any issues after the move was complete. Also, they were so fast that they came in under estimate, and they only charge for the time they work. Some things are worth paying for, and moving is one of them.

read more
Sean Sturts
21:42 22 Sep 15
These guys were great. I had reservations because they were not only cheaper than any other moving company I got estimates from but they estimated

...

about 2 hours less time. I've moved 5 times in the past 10 years and each time it took longer than expected and they had some sort of issue. These guys however were the exception. They came in and got right to work. They were very professional and I really knew what they were doing. When all was said and done they finished about 10 minutes later than they estimated. I will recommend them to anyone that is moving.

read more
Sarah Sadiq
17:47 23 Jul 15
Amazing experience! Team of 4 guys (Al, Brian, Matthew and Logan) did a great job!! They were friendly, accomodating to last minute items, and

...

efficient! Took great care of all furniture and fragile items as if it was their own and finished the job within the estimated time frame. I will be recommending them to all family and friends.They arrived about 20 minutes early which was perfect! They got straight to work loading up the truck and wrapping all the furniture. As soon as the truck was loaded they got on the road to the next location, all 4 guys never stopped working at any point over a 6 hour job!!! I was moving approx 70 miles away. For the unloading they made sure to arrange all furniture exactly how I requested and placed all boxes in the correct rooms. All of my furniture items were in perfect condition on unwrapping! I had a lot of glass dishes, vases, artwork and frames and all items arrived perfectly- not one item was damaged or broken! They did a superb job! Throughout the entire process the whole team was cheerful and friendly which made the whole day go smoothly! I am so glad I chose this company!

read more
Tristan V. Barsky
20:52 26 May 15
An excellent company with extremely polite and responsible employees. Highly recommended.
Laura Gregorio
13:19 15 Dec 14
You guys helped me move from Philly to New York City and I could not have asked for it to go any better! The guys showed up right on time, moved me

...

out of my 3rd floor apartment in an hour and got right on the road to get me unpacked in New York. The wrapped everything up in blankets and plastic wrap, I wasn't worried in the slightest that anything would be damaged. The move ended up taking less time than was quoted and so my price was adjusted. You guys rock! The move seriously couldn't have gone any smoother and everyone at EverSafe was an absolute pleasure to work with. Thank you SO much for making my move stress-free. I will definitely be recommending you to all of my Philadelphia friends who may need movers in the future. Thanks again!

read more
Shelley White-Picott
15:29 06 Nov 14
OUTSTANDING! I had to orchestrate a local move from a distance on behalf of niece in Philadelphia and EverSafe Moving Company was one of the

...

companies I contacted. They were professional and quite responsive to my requests for information from the initial phone call to the day of the move. It was a pleasure to work Rob/Ian and if we have to do it again, I would work with them again.The day of the move the team arrived as on-time, came in assessed the number and amount of items to be moved and executed the game plan. The care they took in wrapping the artwork was noted by my niece and mother and much appreciated along with the paper laid down on the floors to protect them. I can't thank you enough for a JOB WELL DONE! Would I hire EverSafe Moving Company again ABSOLUTELY!

read more
Mashuk Billah
18:15 19 Sep 14
I am extremely satisfied with all aspects of the move. The movers were on time, took very good care of my furniture and also took care not to damage

...

any walls or doorways. They worked quickly and efficiently and were prepared with all tools and knowledge necessary to assemble/disassemble large items. The movers also worked very hard to move heavy furniture up four flights of stairs on a hot day, and did so without any complaints and took minimal breaks. I was impressed that they were able to get a large sofa into my apartment under very difficult circumstances and asked for my permission before attempting to force it through. None of my furniture or boxed items were damaged, and the actual price came in way under the quoted price. Overall, I am extremely pleased with the service that was provided and the level of responsiveness in returning my calls. I am very likely to use this company again in the future.

read more
Melissa Goldacker
17:13 07 Aug 14
EverSafe was 100% the right choice for our move. They took great care with our furniture and our homes; they left it as clean as they found it;

...

showed up on time; and were very professional. They had to move big pieces up several flights of stairs; they did so without a scratch on the furniture or our our walls. They were EXCELLENT! Would recommend to everyone and will DEFINITELY be using their services on our next move! Thanks EverSafe!!!!

read more
Marc Esterow
18:25 08 Jul 14
My two movers were simply fantastic. They were prompt, efficient, friendly, and they handled all of my belongings delicately and with great care. I

...

cannot praise EverSafe enough for offering me an extremely fair rate and for providing excellent service all around. Many thanks!

read more
Emily B. Bonney
21:21 29 Jun 14
Excellent job! Our movers did an awesome job- both men were extremely professional. I am not sure of both of their names, but I know that one of

...

the movers was John. We had our move on Saturday, June 28, 2014 and the movers showed up early and were ready to go. Most items were wrapped individually and protected with a blanket. 5 stars!!

read more
Lana Lee
22:22 24 Mar 14
The gentlemen arrived early and worked quickly. Even though my furniture is pretty much junk they still attended to everything with great care.

...

They finished ahead of schedule and the price came in below the initial estimate. Would recommend.

read more
Travis Tucker
20:03 17 Dec 13
The EverSafe team arrived and started early, and didn't stop for five hours. They were well-orchestrated, efficient, and quick, all while being

...

extremely careful with our belongings and our home. All of the team members were courteous, friendly, and a pleasure to work with. Our move finished under the time allotted, and all our boxes and furniture were placed exactly where we wanted them. I would not hesitate to recommend EverSafe to those in need of professional movers. They are truly the best.

read more
Caleb Davila
20:56 12 Dec 13
On time, pleasant, move went easy with no issues. Price was less than quoted, would use again and refer to others!
Paula Gillispie
21:05 30 Nov 13
The whole experience was just great! The fellows showed up right on time and worked very efficiently. The move went like clockwork! They were also

...

extremely polite and took great care of all our things. Thank you again!

read more
Alfons Bankowski
15:39 19 Oct 13
They arrived right on schedule. Did a great job wrapping and moving furniture. Placed runners down in house to keep dirt from tracking in. Actually

...

came under estimated cost. Will certainly recommend them to friends and family.

read more
Armando Churchill
20:31 18 Oct 13
Very professional moving company. Rob was very helpful in emailing over the estimate to me and the insurance docs to the appropriate parties. He

...

always seemed available. They weren't the cheapest estimate, but for complicated intercity moves between strict apartment complexes, they were worth every penny.

read more
Alton Patterson
21:21 20 Sep 13
Your company was a pleasure to deal with from start to finish. Very professional and knowledgeable about how to do a problem-free move. The men who

...

did the actual move were friendly and very careful to protect our homes. Will recommend you highly to others. Thanks.

read more
Christopher Peterson
01:05 22 Jul 13
Loved your company!!! The movers were friendly and took great care of my treadmill and house. Rob was amazing with customer service. I would highly

...

recommend you to my family and friends!!

read more
Henry Warf
17:00 23 Apr 13
I was very pleased. Your 3 men were polite, pleasant, quick, careful workers and everything got moved safely. our time estimate was right on.
Porfirio Valdez
21:58 12 Mar 13
We have moved way to many times over the years. Here to there movers did the best job ever! These guys were incredibly quick, protecting everything

...

as they went. They were kind and curtious as well, sensative to our needs. Thanks EverSafe!!!

read more
Joe Parente
20:53 02 Mar 13
I moved in yeterday with the help of EverSafe. It went quite well, the guys were polite and personable, they did a great job wrapping the furniture

...

and other items, everything was put where they were told to put it, the estimate was right on target and overall, the best moving experience I've ever had, and I've had 5 moves since 2008.I can't recommend this company enough. Excellent isn't even good enough. I'd say "Superior to all others". Keep up the good work, guys!

read more
Michael Cline
01:20 01 Mar 13
We moved from the NJ to Philly and needed help to unload our storage container. We didn't know a soul in town so we relied on Yelp to find EverSafe

...

Moving Co. Brian and Angelo arrived promptly at the appointment time and helped unstick the jammed container door to our relief. The guys were very professional, friendly and careful with our possessions; always using great care not to damage the walls, stairs or doors. Also, Rob, at the moving company's office, was very understanding with our three changes to our move date. Without hesitation, we highly recommend EverSafe Moving for their great rates, efficiency and professionalism. Thanks EverSafe!!

read more
Hugh Stenger
16:53 19 Feb 13
I had a very difficult move. Four bedroom house packed with 23 years worth of me and my family's lives. These guys made it very easy. Polite and

...

helpful. One of them very well saved my dog's life as well. My retriever got loose chasing a cat and broke its leg in a grate. One of the movers saw what happened and got a hold of my dog while it was freaking out and headed for the street. It's a busy street and a couple dogs have been hit on it. He helped me secure her in my car and I took her to the vets. I was gone for three hours and when I came back everything was done and ready to go to the new house. I've moved many times and this was by far the easiest. If it wasn't for the dog I'd say it was a great day. Also there was not a thing broken or wall scratched. That's a first. I have already recommened EverSafe Moving to a couple friends and I'm recommending them now here.

read more
Melanie Rover
10:57 24 Sep 12
Completely professional and exceptional service from inquiry through completion of the move. We couldn't have been happier. Rob, Will and Tom --

...

you're all the best.

read more
Alice gauna
11:43 23 Aug 12
Hi Rob.. just wanted to email you to say thank you for such a pleasant moving experience! the boys you sent were so nice and worked hard 100% of the

...

time. they figured out every dilemma we came across and everything got everything where it needs to be, not one sigh or complaint.. and even did the impossible by getting our dog house out of our old yard and into this one. i will recommend your company to everyone! i really appreciate the more then fair price you gave me, i know we went way over the time allotted, but they never stopped to eat or even look at a phone once. thanks again, so much! Rosa

read more
John Garret
04:06 08 Aug 12
The movers did a superior job. They worked quickly, but were careful not to damage anything. They were courteous & polite. The quote was very

...

accurate and the rates were reasonable. I definitely would recommend Safe Guard Moving Co. Thank you for a job well done.

read more
Dan Tyson
12:43 09 Jul 12
This company and the movers are AWESOME! Brian and Carl arrived 5 minutes early, moved us on the hottest, most humid day of the year so far, and did

...

it with a most pleasant attitude, with courtesy, without taking breaks (although they were offered) not one thing was broken, and they brought the entire bill only one dollar over the estimated cost. If you want a worry free move, you just found your mover!

read more
Liliana Jimenez
22:24 19 Jun 12
SafeGuard Moving Co. were wonderful. They moved a 6700 sq ft house and made it look easy. They worked on my schedule - this included over a holiday

...

weekend. Everything was done the way I needed it to be done. I can't say enough and recommend them highly.

read more
Next Reviews
OUR MOVING EXTRAS
We understand a lot of planning goes into your move, and we plan accordingly too. At EverSafe Moving Co., we assign a personal moving coordinator to walk you through every step of the way.
Our professional Philadelphia movers are trained to make the entire process efficient and stress-free AND complete your move within the estimated range. That's what we call our Price Lock Guarantee.
With the Price Lock Guarantee, we vow to give you an accurate quote ahead of the moving date, and we'll stick to it. We promise that you will never be charged more than 10 percent above the estimated price on moving day.
In fact, many of our residential moving customers happily report that they were charged much less than the quoted price because our movers work quickly, efficiently and with military-like precision. Plus, we only charge for the hours we work. That's why we've become known as the top moving company in Philadelphia.
It doesn't matter if you are moving boxes from an apartment to a house or if you are moving into a new home to downsize, we are your number one choice for "movers near me" in Philadelphia. Ask about our packing services. We use an organized, step-by-step system to safely move your belongings from one home to the next.
MOVING AND STORAGE SOLUTIONS
You may move several times in the course of your lifetime. We move daily. Thousands of moves have taught us how to streamline the process for every customer and make moving day a joy instead of a headache.
EverSafe Moving Co. knows the Philadelphia area well, so you can trust us to arrive on time and know where we are going with your belongings.
We are upfront about our fees and honest about the time spent working for you. There will be no surprises. We put this information on our website, and we'll talk you through it, answering any questions that arise along the way.
We offer safe, secure warehouse storage units for your valuables, furniture, fixtures and other long-term storage needs.
WE GUARANTEE QUALITY
We'll make your Philadelphia moving experience the easiest move of your life. Quality service and a safe move at a guaranteed price, start to finish. That is what we promise, and that is what you deserve.
EverSafe Moving Co. assures you that your move will be done right. We guarantee on-time pickups and drop-offs and have a Price Lock Guarantee.
Rob Rimeris and the EverSafe Moving Co. crew have been building a reputation based on professional service, warm attitudes and quality workmanship. This is how our workers were trained, and this is the standard we expect.
We come highly recommended. Happy customers have been helping us spread the word since 2011.
Our professional movers. won't leave until you're satisfied. We want to make sure you're happy with the placement of your furniture so that you won't have to do any heavy lifting after we're gone.
MOVE WITH EVERSAFE
Whether you're moving across town or across our region, our movers in Philadelphia, PA, will make this the easiest move you've ever experienced. We also have experience with long-distance moving. Call us today at (215) 821-8547 or complete the quote form!