Movers Philadelphia
Moving doesn't have to be stressful. It's an opportunity for a fresh start in life. A new beginning. Let EverSafe Moving Co. show you how hassle-free moving should be.
If you are searching "movers near me" and are concerned with the level of service you might get from hiring a moving company, you will be relieved to know that EverSafe Moving Co. is fully licensed and insured and has a reputation for sending well-trained local movers who will arrive on time and work hard from start to finish. We take the utmost care with your belongings.
Outstanding service at reasonable rates. That's what you get with EverSafe.
Why Move With Eversafe?
Compare the features and benefits of EverSafe with other Philadelphia movers.
FULLY LICENSED AND INSURED

We carry the required licensing and insurance. Our movers are background checked.

NO HIDDEN FEES

We only have 2 mandatory fees, a labor fee and a travel fee. We never charge for stairs, elevators, fuel, mileage, tolls or holiday hours.

NO ROUNDING UP

Other local moving companies will work for 3 hours and 10 minutes, then round up, charging the hourly rate for 3 hours and 30 minutes. We don't do this. We prorate and only charge for the time we work, which saves money for you.

PRICE LOCK GUARANTEE

We guarantee our estimates within 10% of the quoted price, and 8 times out of 10, we end up charging less.

PROPERTY PROTECTION

We use doorjamb protectors and floor runners to protect your property.

REFERENCES

We will send you our 3 most recent moves as references if requested. Our customer service is superb. Check out these recent reviews.
WRAPPING

As you browse your "movers near me," results, be aware that other moving services in Greater Philadelphia put your furniture into the truck uncovered and only put blankets on your items once they are in the truck. We train our movers to pack properly. Our full-service movers wrap your items in the house before they are moved and secure the blankets from top to bottom with a second layer of shrink-wrap for maximum protection.

ASSEMBLE / DISASSEMBLE

We have all the knowledge and tools to disassemble and assemble all your specialty items, so they get to their destination safely.

PROPER UNLOADING

We place your items where you want them at your new address, so you don't have to move them again later.

MOVING TRUCK INCLUDED

We provide the moving vehicle or vehicles for all our moves.

PROPER MOVING EQUIPMENT

We provide straps, dollies, hand trucks, moving blankets, shrink-wrap, tools, etc.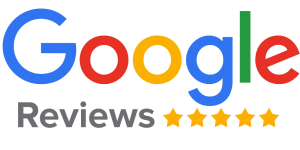 Tony D'Aulerio
00:07 14 Oct 20
Moving is very stressful but this company made my move go very smooth. They were courteous, professional, and easy to work with. I highly recommend

...

this company.

read more
Gini Brosius
13:52 06 Oct 20
(Started this earlier but it cut me off. This is what I said previously.)Great guys! Hard workers, friendly, with a wonderful leader. Moved many

...

heavy items including 2 large antique wooden beds, multiple antique carpets (room size) and sofas, many boxes of china, etc. We would readily use them again and strongly recommend the company.Gini and Newt Brosius

read more
Diane Gardner
13:15 02 Oct 20
From the first contact through the end of the move this company was timely, thorough and professional. My only suggestion is that the crew chief

...

should introduce himself to the customer and be communicative/more friendly. He was totally task oriented

read more
Hope sabatini
10:42 02 Oct 20
Great moving company. Fair pricing. Nice movers very professional. They were on time and almost overly cared for my furniture. My end price was

...

actually less than my quote.

read more
Colleen Smith
22:10 01 Oct 20
Kerry NC
17:16 01 Oct 20
very cost effective, and nice people.
Caren Moskowitz
16:45 01 Oct 20
EverSafe moving was a pleasure to work with. They gave an accurate estimate of the costs, the staff that worked on our job were very professional and

...

extremely accommodating. Moving can be very stressful and they bent over backwards to make it as easy as possible for us. We highly recommend them.

read more
Jamie Willer
14:59 01 Oct 20
samantha otoole
22:17 22 Aug 20
Randy
04:37 18 Aug 20
I've moved 3 times, these people are awesome. If you're moving, don't hesitate to call. You won't be disappointed and glad you did.
Kelsey Mahoney
22:44 18 Jul 20
I was so nervous about picking a moving company, and kept changing my mind about who to go with. Finally, I found EverSafe. From the moment I spoke

...

with them, I felt confident in having them handle our move! They showed up on time, worked hard and efficiently, and were super friendly/polite. I'm so happy that I went with EverSafe for our move and would highly recommend them to anyone who needs to hire movers!

read more
Shane Curtis
11:28 18 Jul 20
I had a team of three guys, led by Derek, move my 2 bedroom apartment furniture across the state. Coordinating the move was pretty easy. I had a

...

little trouble getting through on the phone but they followed up and were also responsive to emails. They called to let me know they would be about 15 minutes late for the start of the move. They worked hard throughout the day and the total came in under the estimate. I was hesitant to hire movers and have done most previous moves on my own or through the military. However, after my positive experience with EverSafe, I am confident this was money well spent!

read more
Deborah St peter
20:30 08 Jul 20
I had the pleasure of having Justin and Fred move my house today. Incredible movers, did a fantastic job with my furniture. Paid attention to detail,

...

were very careful not to scuff up furniture or walls. Highly recommend them for all your moving needs!

read more
Khanh Vuong
19:28 27 Jun 20
Kimberly Whelan
21:56 07 Jun 20
We chose EverSafe based on the reviews, and they did not disappoint! From the get-go they were very responsive and easy to work with. On moving day,

...

they arrived right on time, walked through our house, went straight to work and did not stop. I couldn't believe how quickly they loaded and unloaded the truck. They wrapped everything and loaded/unloaded with care. Nothing was damaged. They were also spot on with their time estimate. Moreover, they could not have been a nicer group of guys. Highly recommend EverSafe!

read more
Adrienne
05:36 16 Apr 20
I hear a lot of horror stories about moving companies and I was reluctant to hire one. I did my research and found that EverSafe had good reviews. My

...

daughter and I hired them for our move. They arrived early, had more than enough help and strategically put things on the truck and wrapped items. They cared about our belongings as if they were moving their own house. I cannot say one negative thing and I mean it. I would not hesitate to use EverSafe again and I highly recommend them!

read more
Allan Tseng
20:08 28 Dec 19
No hidden cost straight up told me the cost on phone. Jay and Chris was careful and fast wrapped the fragile furniture and off to new place.
Anwar M.
17:21 23 Dec 19
I moved apartments yesterday and wanted to write a review of my experience. Right from the start everything was handled professionally, I could tell

...

they know what they are doing just by the questions I was asked at our first phone call when I was given a quote. Rob was very thorough and accommodating. The movers (I had 5) arrived 15 min early which was great. Everyone was friendly and introduced themselves which I appreciated. They were very efficient and worked quickly, I had some last minute items and they happily moved everything I had. There was a minor set back at the new place where they had to wait 45 min at the loading dock (we arrived early and there was no space to park at the loading dock) and even then they managed to move everything less than the expected time and the total cost turned out less than expected. Everything was placed where I wanted and nothing was damaged. The leader was also nice and helped me put together a dresser. Overall they did great work and I would move them again in the future.

read more
Megan McColley
00:27 20 Dec 19
Rob and Will did an excellent job moving from the 42nd floor high rise in center city Philly - punctual, courteous and the move was effortless for us.
Marjorie
11:54 03 Dec 19
I've used them for my last 3 moves and they consistently make the whole moving process so much easier. Great service & reliable!
Derek Marshall
00:04 29 Aug 19
Tara O'Shea
13:15 26 Aug 19
I have moved 6 times since 2012, hiring a moving company each time and man do I wish I knew about EverSafe for the first 5! Getting a quote was fast,

...

and easy; everyone I spoke with was friendly, courteous and professional. They even gave me an idea of the number of boxes the average has to give me something to compare against. Pricing was fair, and I got written confirmation as well as a follow up call two days before. The crew of three arrive on time, and MAN did they get things on the truck quick. After taking all the boxes out they took apart furniture that needed taking apart and wrapped everything in blankets and plastic. I cannot say enough how thoroughly impressed I was with these guys. they unloaded even more quickly than they loaded, put everything in its place and reassembled all the furniture. They were friendly and polite through the entire process, but even more they worked their butts off and did an amazing job! I am so happy to have hired EverSafe, and can say with certainty that in the unlikely event I move a 7th time they will be my first call!! Thank you!!

read more
Jake McMahon
00:04 05 Aug 19
Richie B
04:29 21 Jul 19
I had an awesome experience with EverSafe. One of the only moving companies that had pricing on their website (very transparent). Rob was great to

...

work with and made pricing the quote very easy. Rob has an amazing attention to detail and they thought of everything. Moving day… Guys were awesome. Introduced themselves and shook my hand, asked questions about where furniture was going, wrapped all furniture, took special care of glass and mirrors, etc. They were efficient, very polite, on time and made sure they didn't leave until I was completely satisfied. They also came in under budget. 4.9 rating for a reason. Thank you EverSafe!!! Move was East Falls Philly to Princeton Area, NJ.

read more
Michael Banks
01:04 05 May 19
Showed up on time and came I under the estimate by $100. This company is legit and handled my move like pros. No wonder they have an almost perfect

...

rating.I look forward to using you for my next move.

read more
Sabrina Peebles
09:50 04 Feb 19
Rob & Bobby made scheduling and pricing quotes fairly simple. The two movers were on point going above and beyond my every expectation. They were on

...

time , fast , efficient, very professional, reviewed the process with me start to finish and they also asked if I desired any updates to furniture placement once they were done. As tough as the job was they truly made it look like a breeze. This move was by far the greatest experience, rates and shortest time frame I've ever dealt with in the Philly area. I would very highly recommend Eversafe for reliable service anytime.Thanks Team ,Sabrina P.NE Philly to Chester PA

read more
Mike Butler
02:29 15 Dec 18
I recently used this company to move into my new home. The moving team was above and beyond my expectation. Amazing job. Would highly recommend to

...

anyone. Fast, effective and professional.

read more
Ana Perez
14:26 12 Dec 18
Not only was I impressed with the quality of the website when comparing EverSafe with other local moving companies in the area, but my oh my was I

...

impressed by the actual quality and service of the actual move on the " Big Day" . The movers arrived in a big truck labeled with their name and logo, easy to spot 😉 . Not a dirty rundown truck with " clean me" signs all over it. To my surprise the truck it self was very clean inside and out....- mats / covers use to cover the furniture nicely folded and organized in a corner- bright orange straps hanging in there designated spot- hard wooden clean floors on the entire truck- actual moving truck , w/ various doors for easy and safe accessUpon arrival, the gentlemen ( with a clear logo of the company labeled on their clothing ) introduced themselves with a warm welcome and quickly started setting up as I reviewed my paperwork with one of them. They went inside and " did their thing " they had a goal, a plan to follow and it was quicker than I expected . When they needed to ask questions they did and got right back to it.I was by myself , a female , but not for a second did I feel uncomfortable . The gentlemen as I referred to them before .... were very respectful and professional. I was worried that my furniture would not be properly installed , specially my daughters loft bed , due to the fact that the guys from the original company that delivered her bed had trouble putting it together and came out twice to fix it. Well not for ever safe, their guys know their stuff !!The only bad thing about my move was the fact that I " worried to much " and only had them move my bigger pieces ( master bedroom set, child's bedroom set, tv unit & other random pieces ) I kept telling myself ... " Ana , you should have done the entire move with them instead of you having to make 20,000 trips in your car ". I sure did learn my lesson :)!! EverSafe hands down is the way to go.Stamated quote was less than expected and so was the amount I had originally put aside as my tip ( again worried that I would be unsatisfied with my service ). I ended up give each of them doibls the amount I had planned .In conclusion, I am very pleased and satisfied with the service provided by ever safe, from a normal, OCD, high expectations, picky customer that was blown again by a service. "EverThankful" 🙂

read more
Heather Whren
13:59 04 Dec 18
It's obvious why these guys have such high reviews. They were great! We had them move our things into storage and then move them into our new home

...

about 2 weeks later. They were on time, friendly and professional. They moved our things quickly and efficiently and they were very organized. We received several quotes and although, they were not the cheapest, they were certainly inline with other movers. Be careful using a mover who lowballs you to get the job. The reviews do not lie. You will not regret going with Eversafe. I would definitely go with them again if I need movers.

read more
Ben Kirschenbaum
01:22 14 Nov 18
We moved my mother in law from Anns choice in Warminster PA to Nassau and Suffolk county NYThe move went off over two days without a hitchIt was

...

an absolute pleasure working with these men.Smoothest move we have ever experiencedI would recommend them without reservation

read more
Kristyna Berrios
19:09 28 Oct 18
I don't even know where to begin to say what a WONDERFUL experience I had. Signing up was a breeze and they stood true to their word and came in

...

UNDER QUOTED PRICE. Derek and Lou were very respectful nice young men who TREATED MY STUFF WITH CARE and had smiling faces the whole time. HIGHLY RECOMMEND this company.

read more
Allison Winser
13:13 07 Oct 18
Truly amazing company. A+ rating from start to finish. Ty for delivering my items to my new house from philly to Delaware with great care! Derrick

...

and team were great. Priced right! 😊

read more
Brian Harper
01:34 22 Aug 18
Rebecca Esola
14:21 17 Aug 18
Amazing company, with STELLAR service. I have used this company 4 times for moves and they are always on point with their service and value. The

...

scheduling and quote process is a breeze, and the movers come ready to work. They train their staff well- they are kind and professional! Look no further for your next move- you will not regret!

read more
Jorge Luis Pagan
15:12 13 Aug 18
This is the second time using Eversafe and plan on using them again in a few weeks. Booking them is easy and they explain the whole process on how

...

they bill you and exactly what happens on moving day and how to prepare. The moving guys are always friendly, polite and professional. This time around Jay and Dave were the guys to come around and move our stuff, and they more than lived up to expectations.

read more
Cait McDee
14:03 09 Aug 18
This moving company exceeded expectations. They were extremely professional and knew exactly what they were doing. We were moving from Bucks County

...

to South Jersey. The customer service from start to finish was unparalleled. We had two movers and they moved our furniture and boxes in no time and in 100 degree heat no less! Couldn't recommend them enough.

read more
Ray Clements
11:59 31 Jul 18
These guys were awesome. From the second they arrived they started working. Very professional, hard working and treated every piece of furniture

...

like it was their own. I would recommend these guys in a second.

read more
Ryan
15:23 30 Jul 18
Derrick and his crew moved my girlfriend and I quickly and efficiently in the July humidity and heat. It took them twenty minutes to move my

...

girlfriends thing from her second floor apartment and they moved my things from the 3rd and 4th floors of my place quickly as well. All four guys were courteous and very professional. I highly recommend using EverSafe and I will certainly be using them in the future.

read more
Bill Hurd
15:12 30 Jul 18
These guys were great, treated my furniture better than I would have done if I moved myself
Robert Schmidt
01:39 29 Jul 18
Professional, careful, and very prompt and courteous. Drew and his crew moved us from a 3 story non air conditioned home in late July heat without

...

complaint and took great care to make sure nothing was damaged. Team was done earlier than the quoted time and were fantastic throughout, including offering the final walkthrough to make sure heavy items were positioned where we wanted them in the room. Highly recommend for any people moving in the Philly area.

read more
Jeff Pisarek
14:21 26 Jul 18
All workers were professional. They handled our furniture with care. And they finished the job faster than originally estimated.
Nina Montoya
16:09 25 Jul 18
Team was incredibly efficient and very friendly! They made sure all of our furniture ended up in the correct room and in perfect condition.
Michael Ganas
11:35 24 Jul 18
I had the pleasure of having EverSafe Moving Co. move my furniture out this summer. The move was from a house into a storage unit. From start to

...

finish, the two man crew was professional, clean, and very motivated to get the job done properly and perfectly, even troubleshooting some issues that came up, with diligence. EverSafe is the best choice for anyone moving.

read more
Debbie Karalis
16:00 20 Jul 18
Great crew! professional, on time and efficient! would use these guys again
Gwen Pearlman
14:11 18 Jul 18
The Eversafe crew of 8 arrived ahead of schedule with 2 trucks. They immediately got to work. They were professional and friendly and wrapped all of

...

my furniture for safe transport. The crew completed my move in less time than anticipated bringing my bill total in hundreds below the estimate. I couldn't have been happier with their professionalism. I will recommend Eversafe to family and friends and will be sure to use them again for our next move!

read more
Sandra Logorda
17:39 16 Jun 18
These movers relocated my fiance this morning, 6/16/18. It was a local move. They were very thorough, hard-working, extremely professional. I would

...

highly recommend them and will certainly use them again. Far exceeded expectations!!!!

read more
Next Reviews
OUR MOVING EXTRAS
We understand a lot of planning goes into your move, and we plan accordingly too. At EverSafe Moving Co., we assign a personal moving coordinator to walk you through every step of the way.
Our professional Philadelphia movers are trained to make the entire process efficient and stress-free AND complete your move within the estimated range. That's what we call our Price Lock Guarantee.
With the Price Lock Guarantee, we vow to give you an accurate quote ahead of the moving date, and we'll stick to it. We promise that you will never be charged more than 10 percent above the estimated price on moving day.
In fact, many of our residential moving customers happily report that they were charged much less than the quoted price because our movers work quickly, efficiently and with military-like precision. Plus, we only charge for the hours we work. That's why we've become known as the top moving company in Philadelphia.
It doesn't matter if you are moving boxes from an apartment to a house or if you are moving into a new home to downsize, we are your number one choice for "movers near me" in Philadelphia. Ask about our packing services. We use an organized, step-by-step system to safely move your belongings from one home to the next.
MOVING AND STORAGE SOLUTIONS
You may move several times in the course of your lifetime. We move daily. Thousands of moves have taught us how to streamline the process for every customer and make moving day a joy instead of a headache.
EverSafe Moving Co. knows the Philadelphia area well, so you can trust us to arrive on time and know where we are going with your belongings.
We are upfront about our fees and honest about the time spent working for you. There will be no surprises. We put this information on our website, and we'll talk you through it, answering any questions that arise along the way.
We offer safe, secure warehouse storage units for your valuables, furniture, fixtures and other long-term storage needs.
WE GUARANTEE QUALITY
We'll make your Philadelphia moving experience the easiest move of your life. Quality service and a safe move at a guaranteed price, start to finish. That is what we promise, and that is what you deserve.
EverSafe Moving Co. assures you that your move will be done right. We guarantee on-time pickups and drop-offs and have a Price Lock Guarantee.
Rob Rimeris and the EverSafe Moving Co. crew have been building a reputation based on professional service, warm attitudes and quality workmanship. This is how our workers were trained, and this is the standard we expect.
We come highly recommended. Happy customers have been helping us spread the word since 2011.
Our professional movers. won't leave until you're satisfied. We want to make sure you're happy with the placement of your furniture so that you won't have to do any heavy lifting after we're gone.
MOVE WITH EVERSAFE
Whether you're moving across town or across our region, our movers in Philadelphia, PA, will make this the easiest move you've ever experienced. We also have experience with long-distance moving. Call us today at (215) 821-8547 or complete the quote form!