Moving Prices





For storage rates and additional terms, visit our Moving Prices Page.
Movers Philadelphia
Moving doesn't have to be stressful. It's an opportunity for a fresh start in life. A new beginning. Let EverSafe Moving Co. show you how hassle-free moving should be.
If you are searching "movers near me" and are concerned with the level of service you might get from hiring a moving company, you will be relieved to know that EverSafe Moving Co. is fully licensed and insured and has a reputation for sending well-trained local movers who will arrive on time and work hard from start to finish. We take the utmost care with your belongings. Outstanding service at reasonable rates. That's what you get with EverSafe.
Why Move With EverSafe?
Compare the features and benefits of EverSafe with other Philadelphia movers.
FULLY LICENSED AND INSURED

We carry the required licensing and insurance. Our movers are background checked.

NO HIDDEN FEES

We only have 2 mandatory fees, a labor fee and a travel fee. We never charge for stairs, elevators, fuel, mileage, tolls or holiday hours.

NO ROUNDING UP

Other local moving companies will work for 3 hours and 10 minutes, then round up, charging the hourly rate for 3 hours and 30 minutes. We don't do this. We prorate and only charge for the time we work, which saves money for you.

PRICE LOCK GUARANTEE

We guarantee our estimates within 10% of the quoted price, and 8 times out of 10, we end up charging less.

PROPERTY PROTECTION

We use doorjamb protectors and floor runners to protect your property.
WRAPPING

As you browse your "movers near me," results, be aware that other moving services in Greater Philadelphia put your furniture into the truck uncovered and only put blankets on your items once they are in the truck. We train our movers to pack properly. Our full-service movers wrap your items in the house before they are moved and secure the blankets from top to bottom with a second layer of shrink-wrap for maximum protection.

ASSEMBLE / DISASSEMBLE

We have all the knowledge and tools to disassemble and assemble all your specialty items, so they get to their destination safely.

PROPER UNLOADING

We place your items where you want them at your new address, so you don't have to move them again later.

MOVING TRUCK INCLUDED

We provide the moving vehicle or vehicles for all our moves.

PROPER MOVING EQUIPMENT

We provide straps, dollies, hand trucks, moving blankets, shrink-wrap, tools, etc.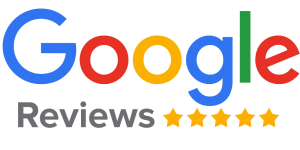 Erica Gelles
11:59 29 Jan 23
Very efficient! Wonderful to deal with...polite...on time..great job
Will Kitchen
23:35 20 Jan 23
Jay and Rob were great and so was the moving guys.Will use again!
Kathleen Gonsalves
21:01 04 Jan 23
Amazing service!
D. Cortney Hoffman
14:49 02 Jan 23
They did an extemely good job moving our daughter into her new place in Philly. All items were wrapped before being put on truck, they walked all

...

the rooms with her to make sure everything she wanted made it to the truck. When moving her things into the new place, they made sure everything was placed where she wanted, unwrapped everything and took the wrapping with them. We were completely satisfied with their services.

read more
Linda Vann
15:16 30 Dec 22
My experience with EverSafe Moving Co. was great. The movers were professional, patient and super nice. They made what could have been a very

...

stressful time for me, very smooth and calm. I have moved many times throughout my life so, I know how very stressful it can be. They gave me the best moving experience I have ever had.

read more
Charlotte Fare
15:00 30 Dec 22
Amazing experience every time I've used them. Quick and fairly priced - would definitely recommend to anyone looking to make their move easier!
Luz Collazo
12:20 23 Dec 22
Very professional, courteous, puntual and reasonable pricing. Your crew was very careful with the furniture and worked without pausing. Making sure

...

everything was packed correctly; uninstalling and installing very carefully. I'm so glad I used your service. Thank you for making, what I'm hoping to be my last move, a very simple and memorable one.

read more
Kaitlyn Hoffman
14:19 19 Dec 22
Kristi Quinn
14:25 13 Dec 22
The response was great. I had a last minute booking with just a few days notice and they were able to fit me in. Quoted a very reasonable price

...

which was much lower than 2 other moving companies that I called and in the end the drivers billed me even less than the quoted price. The drivers were very professional and really worked hard to move my riding mower which was a must for me and they did it without complaint. I will definitely recommend this company to anyone that needs moving services.

read more
andrew staunton
14:21 13 Dec 22
My experience using Eversafe excellent.The crew who came were fast, efficient and professional. I would definitely use them again.
Brian Dillard
14:49 05 Dec 22
Excellent customer service. I had an unexpected chance in my move date, and Rob totally handled it!!!! Lou and Joe also did a phenomenal job moving

...

all of our furniture!!!

read more
Nicole Bastone
03:31 30 Nov 22
EverSafe was incredible! They were quick, efficient, and courteous with our move. They finished ahead of estimated schedule and were extremely

...

accommodating. Tim, Chris, and Justin were fantastic! They were willing and able to help make our move as quick and painless as possible. From start to finish we were truly surprised at how efficiently the guys worked to make our move seamless and easy. Highly recommend EverSafe!

read more
jon bodner
22:16 29 Nov 22
From pick up to empty truck in 2.5 hours . Very professional and. Courteous. I told him where to put everything and that's where they put it.

...

Would definitely use it again.

read more
Ermelinda Muskaj
19:39 28 Nov 22
very nice and organized and they wrapped all my furniture with blanket and tape. Very pleased and will reuse them again when needed and will

...

recommend to friends and family.

read more
Jason Owusu
22:15 21 Nov 22
I'm glad I called EverSafe. EverSafe was on time and they handled my items with care. The workers were super polite and worked quickly and

...

efficiently. The price was very reasonable.

read more
Caressa Dunn
14:29 18 Nov 22
I can not praise EverSafe enough!!From the first phone call I knew this was the company for my move. They were polite and responsive. Jay walked me

...

through a whole home inventory right over the phone, got all the details, asked good questions, and sent me an Estimate right away.I got estimates from many other companies and to be honest, the customer service from the others could use some work.When the time came for the move Tim, Tracey, and Justin were excellent. The guys were polite, punctual, and professional. They offered their judgements, based on professional experience, on how best to move or pack certain items like our 75" TV. All items were handed with care and only one glass arrived damaged and I honestly think that's my fault on the packing side more than anything. The guys had great positive attitudes and it was a real pleasure to be around them.I LOVED how detailed Tim was with the walk throughs. When they first arrived we went room to room, pointing out which items were being moved and confirming it with the packing list. Then at the end of the first location, we did another walk through to make sure they got everything.They confirmed the delivery address and I drove behind them. I will say they are very good drivers who took care to drive in a way that items wouldn't be damaged.When EverSafe arrived at our new home, we did another walk through to show where we wanted certain items and identified our office, bedroom etc. They were very good at placing items in the rooms and checking with us as items were brought in.Once all items were in, Tim made sure we were happy and even took the time to help us move a bookshelf that we changed our minds about.Our entire move only took 3.75 hours and that includes a 50 minute commute between homes.I was blown away with the value. Not only was this the most professional company I looked into, they also had the best and most straightforward pricing. My move came in a staggering $400 below what was quoted and I am in awe. Even if it was 10% over the estimate this service would have been 100% worth it. I can not recommend EverSafe highly enough. If I ever move again you can be certain this is the company I will work with.

read more
Melissa Devens
02:47 18 Nov 22
Our experience with EverSafe was excellent from start to finish. We greatly appreciated their upfront pricing that they list on their website, which

...

is something the other companies that I looked at don't do. Their pricing is very fair. Our experience speaking on the phone with Rob was very satisfying as he was professional, patient and informative. On moving day, the men that arrived could not have been nicer. Tracy and Josh (I think that's his name) were so friendly, worked quickly, and were very careful handling our items. They were completed with the move ahead of schedule. Due to this, we were refunded a portion of what we were initially charged, which was an extra bonus. We would definitely reach out to them the next time we need to move.

read more
Jesse Osada
01:14 18 Nov 22
The 2 guys who came out to move my furniture were very friendly, they didn't complain at all, they listened carefully to any concerns I had and they

...

worked quickly without damaging any of my items. I definitely would recommend them.

read more
Al Mason
16:54 16 Nov 22
It was great using EverSafe. Everything went as expected, and I've paid a lot more with other companies that didn't do a good job. Just make sure you

...

include all the items to be moved.

read more
Michael Upshaw
20:06 15 Nov 22
This is the best moving company!! You won't be disappointed. Fred and the crew are fast, professional and friendly. It is amazing how quick and

...

efficient they are.They know exactly what they are doing. I'd give them a 200% rating!!😀 Great work fellas!!💯💯💯💯

read more
Dean Mahmoud
13:37 10 Nov 22
These guys were excellent. Way above expectations. Very courteous, professional, and their work was flawless. Finished the job in half the time and

...

even helped with a few things on the spot. I'll definitely hire EverSafe again!

read more
stacie keenan
14:38 07 Nov 22
Guys were absolutely delightful to work with, they were speedy and got the job done in the time frame I was quoted. Would highly recommend this

...

company and would definitely use again.

read more
Zachary Silverberg
14:27 07 Nov 22
Gerard Mcgettigan
13:26 02 Nov 22
Eversafe moving was very professional from beginning to end. I highly recommend them.Movers were terrific,and so were Jay and Rob who I spoke to over

...

the phone

read more
Russell Mischel
04:47 01 Nov 22
The team at EverSafe handled my move with professionalism, skill and great care. Easy scheduling, excellent staff, and a pleasure to work with.

...

Highly recommend

read more
Kate Foley
01:46 01 Nov 22
From beginning to end, I had an outstanding experience with Eversafe. My first phone call to reserve the date and time of my move was easy and very

...

professional. Everything was explained to me and nothing changed. Tim and Chris provided exceptional moving service. They arrived 10 minutes early, moved my belongings quickly and efficiently, and were incredibly kind and professional. I have moved many times over the years and never experienced such great customer service. I will resoundingly recommend Eversafe to anyone who requires a moving company. Thank you!Kate

read more
Michael Corrigan
02:11 28 Oct 22
Nothing but good things to say. Reasonably priced, guys were professional, moved our items with care, nothing was damaged. They worked efficiently

...

and professionally. Anytime I called someone was there to take the call and answer my questions. I would definitely recommend them to anyone who needs movers.

read more
Ciara Alston
13:35 24 Oct 22
Geoff Henderson
23:13 18 Oct 22
Phenomenal service. I would highly recommend this team for your moving needs.
Jacinth Nurse
01:53 18 Oct 22
From start to finish this company's customer service was amazing. Everyone I spoke to was very nice and helpful. It was a stress free move. Will

...

definitely be using them again for future moves.

read more
heather stolarz
17:48 11 Oct 22
I don't think I could recommend this place enough. The movers were exactly on time, they were nice and professional and took great care with my

...

things. The price was amazing, it was the best quote I've received in checking other companies and the final total came in under what I was quoted which was even better. I highly recommend EverSafe and would definitely use them again if I ever need to move.

read more
Kathleen Celio
15:04 10 Oct 22
Cannot say enough about the movers. Punctual, polite, careful and efficient!
Will Melrose
14:40 04 Oct 22
Mike Clavin
17:54 03 Oct 22
Steven Fletcher
15:36 30 Sep 22
The guys were a pleasure to work with. Affordable and efficient! Highly recommend
J Dy
15:26 30 Sep 22
The moving team did an awesome job. They were prompt, efficient, and careful. Great communication throughout the process to make sure the results

...

were to our liking. Highly recommend.

read more
Howard Bless
13:41 29 Sep 22
They were there on time. Went over everything & understood exactly what had to be done & did it very professionally. I definitely give them a 5+ star

...

rating. Thank you.

read more
Cheryl Banks
01:51 28 Sep 22
The young men who came to move us were on time, were respectful, & came in ready to work. We did an assessment of what needed to be moved in each

...

room, & then they proceeded to start the "moving" process. They carefully & efficiently wrapped our furniture & loaded the truck. At our new apartment, they unloaded the truck, put everything where I told them, & were finished before I knew it. They did an awesome job! If I ever have to move again, this company will be first on my list.

read more
Jon Martenak
13:50 26 Sep 22
Honest and efficient! EverSafe worked quickly and came in under estimate which is always a bonus during the stress of moving. They could have milked

...

the time a bit too generate a higher bill, but did not. Hard working guys. Would definitely recommend.

read more
Tracy Drufovka
22:47 23 Sep 22
They were absolutely amazing. They couldn't have been kinder or more helpful. They made a hard situation doable . Can't say enough good things! Would

...

recommend and use them in a minute!They were fantastic!!!Thank you

read more
Joseph B
02:18 23 Sep 22
EverSafe is fantastic. They accommodated an overnight move for me with less than three weeks notice and did so at a price that handily beat the

...

quotes from multiple competitors.

read more
Maureen Mullin
21:36 21 Sep 22
We had an outstanding experience with EverSafe. In preparation for the move they provided a detailed explanation of how best to prepare for the move

...

which was very helpful. The actual moving team was friendly, professional and super efficient. I was very pleased with the care they took of our furniture. I would highly recommend this company!!

read more
Maida Aviad
21:18 16 Sep 22
Great moving experience with EverSafe Moving. Moved our items safely and with care. Guys were great and worked very hard. Highly recommend!!
Debra McBride
21:17 15 Sep 22
They really go out of there way for you. The 3 men that moved our stuff were very professional, courteous, polite, very orderly on where things

...

should be backed and moved to our new location. Loved everything they did for us. Noting but the best for this company. Would highly recommend this company. AAA+++ all the way.

read more
Ryan Jordan
13:51 15 Sep 22
5 Stars. Great company. Responsive and Professional. Would use again and would recommend.
Nicholas Williams
15:16 13 Sep 22
I have now used EverSafe three times. And I will never use anyone else. They are the absolute best.
Leslie Milito
23:25 09 Sep 22
The 3 guys were great and everyone we dealt with were great. Would definitely recommend to anyone who asks.
laura kane
01:11 09 Sep 22
We did a lot of research in picking a moving company - we wanted movers who were very professional and detailed. We were not disappointed with

...

EverSafe! The team did a great job and all around great service from the quote to the final steps of moving day.

read more
Amy Edelman
01:24 08 Sep 22
This company is one of the most professional and detail oriented I have ever worked with. They were incredibly organized, hard working and got the

...

job done well. I would use them again!

read more
M
19:44 07 Sep 22
Great guys, did amazing job. They were very careful with my fragile stuff. They got done early and saved me money!!!! Thanks. Marie
Christina Wagner
13:58 07 Sep 22
EverSafe handled a complicated interstate move to bring my mother in law closer to us in Philadelphia. We used them specifically because she has an

...

antique piano, but due to costs and the condition of the piano, we did not want to pursue separate piano movers, The piano must have been about 500lbs and was very difficult to get out of her apartment and we grossly underestimated the amount of boxes she had after 50 years, but the EverSafe movers remained so kind and gentle with us and with her. The move was further complicated because her new building had strict move in timeframe, which we just missed (no fault of EverSafe's, given the amount of stuff/piano!). They were absolutely stunning in handling the building staff and residents and got everything inside within 30 minutes. It was the most amazing thing I've ever seen, those movers were absolutely phenomenal!! We were so apologetic for all the headaches - the stuff, the piano, the building rules - and everyone from the movers to the office staff stayed so positive and so kind. Couldn't say enough good things and I recommend them to everyone I know who's moving.

read more
Kirsten Henning
02:15 02 Sep 22
Moving is typically such a dreadful day but thankfully for Eversafe it was such a breeze! So happy with the service. Definitely will be using again

...

and recommending to friends.

read more
Donna Kohlbernner
09:55 30 Aug 22
A pleasure Lou's gang were awesome
Douglas Arnold
16:16 25 Aug 22
I have used EverSafe twice to move. They never disappoint! They can handle any type of move in or out of the city. Their staff are very friendly

...

and extremely efficient.

read more
Oxana I
17:32 19 Aug 22
I highly recommend EverSafe Moving Co. to anyone looking for a hassle-free moving experience. They worked fast. They took good care of my stuff and

...

brought plenty of supplies (moving blankets, tape, wrap, etc.) for extra protection. It was a great price for such good work. Will 100% use again!

read more
Dennis Miller
23:11 17 Aug 22
Eversafe was great! They were on time, friendly, organized, professional, and they got the job done very efficiently.
David Siegel
22:01 17 Aug 22
Brianna Stefanko
18:23 15 Aug 22
Second time using this company ! Highly recommend! arrived early and moved fast! will definitely be suing them again!
Shanu K Moni
03:31 09 Aug 22
Nice experience with EverSafe Moving. Rob and his team arrived right on time, wrapped everything completely and safely using blankets and shrink

...

wrap. Took care everything completely with out any worries and made our moving easier.Everything completed before the quoted time.Thank you and all the best !

read more
Maureen
01:01 06 Aug 22
Chris and Liam are great. They handled everything with extreme care, regardless of the sweltering heat which was 100 degrees.They were friendly,

...

respectful young men that I recommend highly for your moving needs.Their pricing was competive with other companies, but they gave that little extra touch which made them special.

read more
Margo S
23:17 04 Aug 22
On time, efficient & professional, even came in a little under quoted price.
Sarah Daukaus
20:21 04 Aug 22
On time, quick. Professional service. Friendly staff.
Miranda Shuller
22:33 02 Aug 22
Keenan, Drew, and Jeremy were efficient, professional, and worked really hard to make sure all of our furniture was safe. They took the time to take

...

apart our bed and blanket & wrap anything wood. When everything was moved, they walked us through to see if we wanted anything in another place. When we called to schedule, they gave us an estimate and because our movers were so quick (but also safe), our actual was less than the estimate.

read more
Jill Young
17:34 28 Jul 22
They dealt with the craziness of city moving and we're so fun and upbeat during it all! Would recommend them to anyone!!
Brian Kordeck
17:01 25 Jul 22
Words cannot express how thankful we are to the group from EverSafe that moved us into our new home. They were friendly, professional, efficient and

...

worked seamlessly as a team. They did a full walk through before the move to go over everything and a full walk through afterwards to ensure that we were satisfied with the service and that all furniture was placed exactly where we wanted it. They also wrapped all of our furniture so it was not damaged during the move. We felt very comfortable trusting them to move all of our things. Without hesitation, I would recommend EverSafe to anyone.

read more
Igda Vazquez
21:24 23 Jul 22
Divina Spearman
16:15 23 Jul 22
Awesome work. Job went smoothly in a hot summer day..Would absolutely recommend this company..Fabulous job
Katie Skola
13:34 22 Jul 22
The guys were great! Super friendly and professional and made sure everything was secured before moving. They placed my things exactly where I needed

...

them and completed the move under the estimated time so it costed less than expected. Communication before the move was fabulous and they are very responsive with phone calls and confirming the move. Would definitely use them again next time I move and recommend them to anyone!

read more
Linda Jaymes
14:35 21 Jul 22
The young men who moved me yesterday were fantastic! They worked fast, wrapped every item not in a box and when moving everything into my new

...

apartment they were very conscientious to make sure that they placed each item exactly were I wanted it. They were polite and respectful and even asked permission to use the restroom! I will definitely choose EverSafe again for my next move!!

read more
Michele Darley
13:48 21 Jul 22
Chris and Liam were awesome. Careful with everything. Friendly guys. Working in 95 degree heat and not once a complaint- 100% professional. Totally

...

recommend.

read more
Donna MacPherson
02:32 20 Jul 22
When I contacted EverSafe Moving Co. Jay and Rob were very helpful, and provided me with detailed responses for my questions. On the day of the move

...

Drew and his crew (Ed and Seth) were personable, courteous, efficient and quick. Our move was completed in less than 4 hrs and the price was very reasonable (under the quoted price). I highly recommend them. I look forward to using them for our next move.

read more
Joshua Bulos
13:40 19 Jul 22
If anyone needs movers in the Philly area I cannot recommend Eversafe Moving enough. They called me back quickly to get details of the move and sent

...

me a quote within hours. The movers were professional, friendly, incredibly efficient, and they secured everything on the truck really well (thank you Keenan, Edwin, and Zach!!). All furniture is wrapped in blankets then plastic wrap so everything stays safe and doesn't get scratched. They have a price lock guarantee so that the move won't ever be more than 10% over the quoted price but they say they end up under the quote over 80-90% of the time. I ended up paying $100 under my quoted price. Moving with Eversafe made my moving experience easy.

read more
Connor Mayer
16:51 18 Jul 22
Autumn SD21
14:31 18 Jul 22
Rachael Hopson
13:47 18 Jul 22
EverSafe Moving is hands down the best company to use for your move. I've used them three times for my moves and will be using them for any future

...

ones I have as they are professional and extremely reasonably priced. Most other reputable companies were quoting me at least double the price and have hidden fees that pop up and can change on the day of the move, but EverSafe has a 10% price lock guarantee and all three times I moved they came in under the quoted price.I know I can count on them to show up on time, treat my furniture and belongings with care, and try to get the job done as efficiently as possible.If you want to have peace of mind with your move, use this company. From the office staff to the movers, everyone I've met has been helpful and accommodating.

read more
Robert Sangrigoli
15:37 11 Jul 22
Courteous, professional and efficient! Highly recommend!
Cheryl Wertz
15:12 11 Jul 22
I had the best experience during a very stressful time… movers were very respectful, courteous and productive. They came in under the allotted time

...

frame, which was a huge bonus.Have already recommended to family and will continue to share accordingly

read more
Danielle Lovett
17:31 10 Jul 22
Tara Azizi
15:17 08 Jul 22
Very professional, nothing broke, good price!
Cody Brown
15:52 06 Jul 22
Rob and his crew were awesome at assisting us with our moving process. They showed up on time and made sure to wrap all of our furniture while paying

...

close attention to our fragile items. Will be suggesting them to all of our friends! Thanks again for the great and stress free experience!

read more
Laura Brobst
09:38 06 Jul 22
Elizabeth Howe
13:45 05 Jul 22
Joseph Marconi
13:00 30 Jun 22
Great moving experience! The staff and moving crew were very professional, respectful, and efficient. Furniture was wrapped and protected. Highly

...

recommend them for moving to and from the Philadelphia area.

read more
Eileen Hannan
17:02 27 Jun 22
This was the 2nd time I have used EverSafe and could not recommend it anymore. The movers we used were early, packed everything very securly and were

...

completely done in under 3 hours! It is a great company and I will use them whenever I move in the future.

read more
Lucia Hannah
14:00 27 Jun 22
Best movers ever! Very professional and courteous as well. Highly recommended!
Quinn Marciano
03:01 24 Jun 22
I can't say enough great things about EverSafe! The movers were efficient, prompt, and professional. Their attitudes were positive (amidst moving

...

giant furniture from a third floor walk up with NO elevator) and hard-working. Dealing with management beforehand was informative and easy. 10/10 would recommend EverSafe Moving.

read more
Xiao Wang
01:10 24 Jun 22
This is my first time booking with EverSafe and I'm glad I made that call. The price is reasonable and movers are efficient. Tim and Liam were

...

awesome! They came early and were so helpful and accommodating with everything. They made the whole moving process way less painful and stressful than it would have been if I tried moving everything myself.Thank you!

read more
Michael Paci
14:43 23 Jun 22
Justin and Josh were very quick and professional. They handled all of my belongings with care. I would 100% recommend EverSafe to all of my friends

...

and family!

read more
Thea Beck
16:15 21 Jun 22
Tim, Seth and Jeremy did my move and they were so careful, respectful and professional and I was in awe of how quickly they did everything. I have

...

already recommended Eversafe to 2 friends and will definitely use them when needed in the future!

read more
Kyle Loughran
18:29 20 Jun 22
Best movers I have ever used. Extremely professional. Extremely careful and hard working. We managed the move well below the initial estimate for

...

total hours. Highly recommend!

read more
Carol Kennedy
14:34 20 Jun 22
This was the best experience I could have asked for! Moving is such a stressful experience, but this crew of 4 men were so wonderful! They were on

...

time, and so nice. I haven't moved in over 25 years, and I can't believe how professional EverSafe is. They wrapped everything and moved so quickly, and every guy was a pleasure to deal with. I would definitely recommend them to anyone. Plus, the price was great!!

read more
Nolan Tully
01:56 18 Jun 22
Team was incredible. They took great care of everything and worked through some difficult situations with us constructively and graciously.
Jewels Mauro
14:22 17 Jun 22
Eversafe just helped us move from Philadelphia area to New Jersey. Setting up the estimate was quick and easy, we also had to change our packing list

...

a couple of times and it was never a problem. Pricing was very reasonable and even came in under the estimate because of time. The move itself was very smooth and they took care of all of our furniture and 2 large TV's. These guys were great and we will use them again in the future.

read more
Johnita Page
14:24 15 Jun 22
From the moment I spoke to Jay about an estimate for my move, I could tell that I was in the right place for a professional move service. We

...

received the estimate within hours and immediately signed on. Next contact was with Rob who also was very professional on communicating the process.Finally on moving day, we had the best team. They went to work and were efficient every step of the way. They knew how to disassemble the necessary furniture and reassemble it quickly at the destination. The team was very friendly all the way and our furniture arrived without damage and in a little under the estimate time.I am writing a lot because I picked Eversafe out from reviews of others.I highly recommend them for your next move.

read more
Tanya Byrd
13:18 13 Jun 22
I've used several movers throughout the years. Eversafe Moving Co. are professional, thorough and reasonable with their prices. The movers are very

...

nice, professional and caring. I was stressed but they relaxed me and said not to worry. I would highly recommend them to anyone. You get more than what you pay for. 100% satisfied customer.

read more
Next Reviews
OUR MOVING EXTRAS
We understand a lot of planning goes into your move, and we plan accordingly too. At EverSafe Moving Co., we assign a personal moving coordinator to walk you through every step of the way.
Our professional Philadelphia movers are trained to make the entire process efficient and stress-free AND complete your move within the estimated range. That's what we call our Price Lock Guarantee.
With the Price Lock Guarantee, we vow to give you an accurate quote ahead of the moving date, and we'll stick to it. We promise that you will never be charged more than 10 percent above the estimated price on moving day.
In fact, many of our residential moving customers happily report that they were charged much less than the quoted price because our movers work quickly, efficiently and with military-like precision. Plus, we only charge for the hours we work. That's why we've become known as the top moving company in Philadelphia.
It doesn't matter if you are moving boxes from an apartment to a house or if you are moving into a new home to downsize, we are your number one choice for "movers near me" in Philadelphia. Ask about our packing services. We use an organized, step-by-step system to safely move your belongings from one home to the next.
MOVING AND STORAGE SOLUTIONS
You may move several times in the course of your lifetime. We move daily. Thousands of moves have taught us how to streamline the process for every customer and make moving day a joy instead of a headache.
EverSafe Moving Co. knows the Philadelphia area well, so you can trust us to arrive on time and know where we are going with your belongings.
We are upfront about our fees and honest about the time spent working for you. There will be no surprises. We put this information on our website, and we'll talk you through it, answering any questions that arise along the way.
We offer safe, secure warehouse storage units for your valuables, furniture, fixtures and other long-term storage needs.
WE GUARANTEE QUALITY
We'll make your Philadelphia moving experience the easiest move of your life. Quality service and a safe move at a guaranteed price, start to finish. That is what we promise, and that is what you deserve.
EverSafe Moving Co. assures you that your move will be done right. We guarantee on-time pickups and drop-offs and have a Price Lock Guarantee.
Rob Rimeris and the EverSafe Moving Co. crew have been building a reputation based on professional service, warm attitudes and quality workmanship. This is how our workers were trained, and this is the standard we expect.
We come highly recommended. Happy customers have been helping us spread the word since 2011.
Our professional movers. won't leave until you're satisfied. We want to make sure you're happy with the placement of your furniture so that you won't have to do any heavy lifting after we're gone.
MOVE WITH EVERSAFE
Whether you're moving across town or across our region, our movers in Philadelphia, PA, will make this the easiest move you've ever experienced. We also have experience with long-distance moving. Call us today at (215) 821-8547 or complete the quote form!