Moving Prices





For storage rates and additional terms, visit our Moving Prices Page.
Movers Philadelphia
Moving doesn't have to be stressful. It's an opportunity for a fresh start in life. A new beginning. Let EverSafe Moving Co. show you how hassle-free moving should be.
If you are searching "movers near me" and are concerned with the level of service you might get from hiring a moving company, you will be relieved to know that EverSafe Moving Co. is fully licensed and insured and has a reputation for sending well-trained local movers who will arrive on time and work hard from start to finish. We take the utmost care with your belongings.
Outstanding service at reasonable rates. That's what you get with EverSafe.
Why Move With EverSafe?
Compare the features and benefits of EverSafe with other Philadelphia movers.
FULLY LICENSED AND INSURED

We carry the required licensing and insurance. Our movers are background checked.

NO HIDDEN FEES

We only have 2 mandatory fees, a labor fee and a travel fee. We never charge for stairs, elevators, fuel, mileage, tolls or holiday hours.

NO ROUNDING UP

Other local moving companies will work for 3 hours and 10 minutes, then round up, charging the hourly rate for 3 hours and 30 minutes. We don't do this. We prorate and only charge for the time we work, which saves money for you.

PRICE LOCK GUARANTEE

We guarantee our estimates within 10% of the quoted price, and 8 times out of 10, we end up charging less.

PROPERTY PROTECTION

We use doorjamb protectors and floor runners to protect your property.

REFERENCES

We will send you our 3 most recent moves as references if requested. Our customer service is superb. Check out these recent reviews.
WRAPPING

As you browse your "movers near me," results, be aware that other moving services in Greater Philadelphia put your furniture into the truck uncovered and only put blankets on your items once they are in the truck. We train our movers to pack properly. Our full-service movers wrap your items in the house before they are moved and secure the blankets from top to bottom with a second layer of shrink-wrap for maximum protection.

ASSEMBLE / DISASSEMBLE

We have all the knowledge and tools to disassemble and assemble all your specialty items, so they get to their destination safely.

PROPER UNLOADING

We place your items where you want them at your new address, so you don't have to move them again later.

MOVING TRUCK INCLUDED

We provide the moving vehicle or vehicles for all our moves.

PROPER MOVING EQUIPMENT

We provide straps, dollies, hand trucks, moving blankets, shrink-wrap, tools, etc.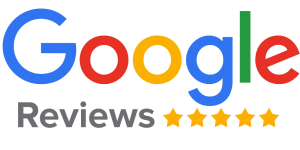 Sagi Shkedy
13:53 07 Sep 21
I used them to move my office last weekend. They were great, they did a great job estimating. Came when scheduled, took good care of my stuff. I had

...

them pack some of our things as well. Packing was pretty quick, but they did take care off my stuff. We had a lot of computers and screens no issues at all. The move was very smooth the guys were super nice, efficient and hard working. We finished earlier than expected.Now I have to finish unpacking...

read more
stephanie micua
13:50 07 Sep 21
I highly recommend Eversafe! I have used them twice, for a small move then a large move, and would absolute use them again! A big thank you to Rob

...

and the crew that did my move!

read more
Lynn Schwartz
00:46 06 Sep 21
Rob Eames
11:10 03 Sep 21
Great experience! A no-hassle move. Our experience with Eversafe was wonderful from start to finish: Their estimate (time and $) was on target.

...

Their team was on time. The team was communicative, flexible, careful, and fast. Highly recommended!

read more
Kelly Brady
14:07 02 Sep 21
Very professional, quick and easy to deal with.
John Shiver
20:05 01 Sep 21
The workers did a great job with the move. Very effective, hardworking and pleasant. The schedulers were great too. Thanks so much!
Kelly Robinson
20:02 01 Sep 21
The moving team was amazing. They arrived early, were extremely communicative and careful, and were kind enough to dismantle and re-build my bed

...

frame without asking. They wrapped every piece of furniture and handled everything in a delicate fashion. I would definitely use them again.

read more
Sara Lázaro
13:36 01 Sep 21
Patrick Egan
02:44 30 Aug 21
The crew that worked out move was great. They worked really hard over a long day in brutal weather. High recommend!
Michael Kleinman
00:55 29 Aug 21
The two movers / packers were polite and introduced themselves. After completing paperwork, they went about their job professionally, wraping the

...

furniture in plastic and then adding packing blankets to the items that where more delicate. They moved the items out of the house carefully. Based on my experience I would highly recommend this firm.

read more
Ronnie Powell
20:34 25 Aug 21
EverSafe is a great moving company. The two guys who moved my furniture were awesome!!! They had a very pleasant, professional, carefree attitude

...

even though the work was very hard. These guys worked great together and took great care of our property. They worked hard,fast and very carefully. I think one of the movers name was Rob. I would highly recommend him and his partner to everyone!

read more
Arun Viswanathan
16:27 13 Aug 21
Eversafe folks were very careful with the furniture and other items. Glad I chose them..
Garrison W
13:15 09 Aug 21
Anna Rubin
13:00 09 Aug 21
EverSafe quickly, efficiently, professionally, and courteously orchestrated our move. I highly recommend and would use their services again without

...

question.

read more
Lori Worth
12:55 09 Aug 21
Andrew Porter
15:15 07 Aug 21
Andrea Long
20:52 02 Aug 21
I WILL be using their services on all future moves. They were diligent and careful with all of my things, and they were super fast about moving from

...

one apartment to another. They were understanding and helpful when issues arrived with my apartment complex. They helped to arrange and put my furniture together in the new place. They made my move easy! Thank you guys so much!

read more
Liliana Severns
20:36 02 Aug 21
Rachael Hopson
12:22 02 Aug 21
EverSafe Moving is hands down the best company to use for your move. I've used them twice for my moves and will be using them for any future ones I

...

have as they are professional and extremely reasonably priced. Most other reputable companies were quoting me at least double the price and have hidden fees that pop up and can change on the day of the move, but EverSafe has a 10% price lock guarantee and both times I moved they came in under the quoted price.I know I can count on them to show up on time, treat my furniture and belongings with care, and try to get the job done as efficiently as possible.If you want to have peace of mind with your move, use this company. From the office staff to the movers, everyone I've met has been helpful and accommodating.

read more
Timothy Main
15:28 29 Jul 21
These guys were not only professional, they were as responsive as I could have wished.They called me when they got near my place, to let me know.

...

Walked in and boom the boxes were gone and loaded. The furniture took a little more time, as some of it had to be taken apart, but they did that without any issues.At the new place it was point and they placed. They even managed to get rid of a squeak in my bed frame, when they put it back together. :)All in all, I have nothing bad to say at all. Also they came in under time and quoted price!Highly recommended!

read more
Zuka Azmaiparashvili
13:30 23 Jul 21
Extremely satisfied. Timely, professional, careful. They helped each other and ensured work is done in a timely manner and without even a scratch to

...

the furniture. Would use them again and recommend to all my friends.

read more
Geoff White
18:41 21 Jul 21
This was the first time I used professional movers. Wow! Worth every penny. The 2 guys who moved me did an outstanding job with my antique

...

furniture. Very impressed with the wrapping of each piece. And to top it off, my final price was under estimate. I will us this company next time I move for sure.

read more
Lindsay McKillop
16:55 21 Jul 21
Michael Sullivan
00:00 18 Jul 21
Kristyna Underwood
15:41 17 Jul 21
Michael Yoo
01:08 17 Jul 21
I wish I got the names of my movers so I could call them out here for how awesome they were. I've moved six times prior to this one, each time using

...

different movers. I can say without a doubt, I've never had a better experience than I had with Eversafe. These guys were on time (early even), professional, cool to talk to and they know what they're doing. They individually double wrapped anything that looked to have any value at all. First time ever that I had a move take place without a scratch on my tv.They carefully disassembled and wrapped all furniture and then professionally reassembled at the destination. Moving out of my condo in the city of Philly, from the third floor with a tiny stairwell, in 90 degree weather with 70%+ humidity, sounds like hell. It was a breeze for me thanks to the three man crew from Eversafe. They also finished on time and came in $200 under the estimate. They packed everything in the truck with intention. All items fit together snug like a jigsaw puzzle so nothing flopped around during the drive.Can't say enough about the team that came to move me out of the city and would not hesitate to use them again or recommend them to anyone.

read more
Candace Stiklorius
14:43 13 Jul 21
Everyone was so helpful and professional from the first phone call to the final delivery. I can't say enough good things.
Noah Spiner
14:40 11 Jul 21
Haley Gibson
14:05 11 Jul 21
Tasmin Anthony
03:57 08 Jul 21
Great service! Everyone was really friendly. I was scheduled for a 10am local move and they showed up 20 minutes early. Nothing disappeared or was

...

damaged. I will recommend them to all my friends and I will definitely use them again in the future.

read more
Gina Berger
22:41 05 Jul 21
Xuan Zhang
15:57 05 Jul 21
catherine williamson
15:02 05 Jul 21
The guys were very focused on the task at hand. Very professional and cordial. No lage in time. They worked from beginning to end. The best part is

...

that my cost came under the quoted amount.

read more
Doreen Serposs
14:05 05 Jul 21
We were very fortunate to have Eversafe Movers referred to us for our house move from PA to NJ in June 2021.They were very professional, punctual,

...

efficient, quick, honest, accommodating and just simply outstanding! Jay and Rob were also very helpful and wonderful during the process! We have already referred Eversafe to a few friends that will be moving! As you can see, we highly recommend Eversafe Movers!!!

read more
Sandy Varatharajah
20:17 03 Jul 21
The Eversafe team was fantastic, super efficient and kind during my move from Philly to NYC. I've moved every year for the last decade and by far

...

this team was the most friendly and professional. I had a last minute snafu with elevator access at my building and the team still completed my move under time without complaint (and under cost estimate), despite having to lift very heavy boxes. I would recommend the team (especially Rob, Edwin, and Kedon) to everyone!

read more
Repast 2 Go
16:16 03 Jul 21
This was my first time using EverSafe, and they were absolutely wonderful from start to finish. Jay & Rob were extremely helpful, especially Rob who

...

helped me schedule everything over the phone in the midst of my extreme stress.The two young men who came on the day of the move were so sweet, professional and efficient. They carefully wrapped my things, moved some of my things into my temporary apartment, and the rest into storage, while Rob arranged for me to pay for everything using a credit card, which was incredibly helpful.The EverSafe team definitely made a stressful time a lot more bearable, and I would enthusiastically recommend them to anyone who needs moving or storage services.

read more
Emily Romanello
15:14 03 Jul 21
I had a great experience with EverSafe. The company is responsive and professional. The movers protected my furniture well and got the job done in

...

significantly less than the estimated time. The movers were also friendly, professional, and experienced. Very easy to work with and well worth the cost, I highly recommend.

read more
Melanie Restad
16:11 30 Jun 21
The guys showed up & walked through to assess & make sure to move only what needed to be moved. They were super fast & were upfront with what could

...

realistically fit in the truck. When I did the phone assessment they gave me an estimated range of boxes & the movers had the low number listed. But we were local & we were happy with what was able to be moved. Everyone was polite & respectful of both houses. We took our furniture apart & that saved us time & money! All the furniture was padded & wrapped. Highly recommend this company!

read more
Hillary Brewer
14:30 30 Jun 21
Our EverSafe Moving team was excellent! From the beginning when requesting a quote, their staff was timely, courteous, and explained each step of

...

their process. On moving day the team was right on time and worked their tails off to get everything loaded in to the truck. Even with difficult conditions to park the truck when unloading, the team was incredibly professional and worked as fast as they could to get everything to our new place quickly. 10/10 would recommend EverSafe for anyone moving in/around Philly!

read more
Jimmy Thomas
14:23 29 Jun 21
Lauren G
21:40 28 Jun 21
We used eversafe today while moving out of Philly, our guys Lou and Kevin were on time fast and professional. This was an incredible experience. We

...

couldn't recommend this company more! 100 out of 10!

read more
Chrissy Gamba
13:45 23 Jun 21
Greg Hayes
13:40 22 Jun 21
Emily Miles
13:25 22 Jun 21
Eversafe did a great job with my move from Philly to Arlington. My movers were incredible. They were on time, blanket wrapped all my items, and got

...

them safely to my new place. They even helped me decide where to put my furniture in my new apartment. Could not recommend them enough!

read more
Christine Digiovanni
11:01 20 Jun 21
Wonderful group of men who moved our items. They were efficient and hard working. Highly recommend.
Bill Christy
14:14 17 Jun 21
Ace Schwarz
14:10 17 Jun 21
I was so thrilled with the job EverSafe did! I didn't have to worry about a thing, and they came in under time without any problem. I would 100%

...

recommend them and use them again.

read more
Max Kahn
15:38 16 Jun 21
I was thrilled with my moving experience from Philly to New York City with EverSafe and would highly recommend their service. From the first call

...

with Rob, I felt like I was in good hands and that they would provide a great service. Luckily, I was correct – Keenan, Rob & Martin arrived on time and quickly got to work wrapping furniture and moving boxes. They took great care of a few delicate pieces of furniture – all with a smile. The final price was lower than the original estimate and they finished early. Thanks for the great service!

read more
Kathleen Fean
12:48 14 Jun 21
Laura Miller
13:47 10 Jun 21
Mike Listmeier
15:10 09 Jun 21
Justin & Diego were great guys. They showed up on time, worked really efficiently, and within the estimated time/cost. Would recommend this company

...

to anyone looking for a reliable moving company!

read more
Sabrina Lucchesi
19:19 07 Jun 21
Jordan Powelson
14:28 07 Jun 21
Sita muller
21:43 03 Jun 21
Tim and Hector were amazing. So nice and professional. Took great care of my furniture and me. Wouldn't let me help and told me they got it. I

...

would definitely recommend Eversafe. Even the scheduling process was easy. Thank you so much for making a stressful day enjoyable.

read more
Grant Perry
13:25 01 Jun 21
This is the best moving company in the area as the are honest and professional. Rob cares about his customers and it shows.
Pamela Fazio
14:10 31 May 21
EverSafe Moving was great! They were on time and efficient. This was my second time using them and both moves were flawless. Highly recommend and

...

plan to use them again if needed!

read more
Gerry Fazio
13:13 31 May 21
I have helped move my daughter many times and they were great. This is the second time we used them and would continue to do so.Very happy how the

...

entire processed worked.

read more
Myriam Santiago
13:14 25 May 21
It was an amazing, fun and stress free move!! Only two guys and what I thought was tooo much, heavy or hard to move...it was nothing for them!!! I

...

was really impressed how they handled and wrapped my stuff!!! I am definitely using EverSafe Moving within the next few months...to "complete" my move... from the Storage unit to my new in-law-suite once the addition/construction project is completed!!! Gracias!!!! Myriam

read more
Mary Sheroff
23:19 21 May 21
They were very responsive and professional.
Jennifer Saporito
14:56 21 May 21
I moved in January of 2021 and the team of two movers were so incredibly friendly, polite, and professional. The team arrived on time and quickly

...

assessed the number of boxes I had and pieces of furniture. They got all of the boxes outside so quickly. Then, they spent time wrapping and disassembling some of my larger pieces of IKEA furniture. They got everything down the stairs of my building fully intact. When moving into my new apartment, the team asked where I wanted all the furniture and re-assembled and placed it all perfectly. If you have fragile and/or particle board furniture, the team is experience enough to make sure it doesn't break. The actual cost was smaller than the quote I was given! There are no hidden fees with this moving company! Anyone would be foolish not to use EverSafe Moving Co. If I ever needed to move again, I would use EverSafe in a heartbeat. Thank you so much for the help and making my move so easy!

read more
Under Water
13:56 18 May 21
Excellent, very professional. Completely satisfied.
Thomas Mayer
13:05 17 May 21
The guys showed up on time and ready to work. They were very professional and this is the one time I have moved and had nothing damaged.They really

...

went above and beyond what you would hope a moving company would do. To add to all that, it was on Mother's Day.Their team leads were great and very knowledgeable as well as direct and professional.I made a big miscalculation in what we actually had in storage. They tried to accommodate everything. We will use them for all of our future moves.

read more
Lynn Dever
12:42 16 May 21
Excellent, professional staff. Extremely careful with our furniture. Third move with this company. Highly recommend. Ask for Rob. Supervisors Drew

...

and Fred and movers Tim, Hector, Martin, Justin, Keenan, Roman and Lou were AWESOME! However, All the staff were courteous and hard working. Reason it's called Eversafe is that they were INCREDIBLY safe with our belongings. Quote came in exactly as promised.

read more
Andrew Rothman
13:28 03 May 21
Rob and his team at eversafe were fantastic to work with. My move required storage, and 2 moves, and both teams of people that came were very quick,

...

professional, and did a great job. After pricing out about 5 different companies, eversafe was the most reasonable. To anyone making a move, whether same day or requiring storage, I would highly recommend.

read more
Tim chewning
13:18 03 May 21
We just completed the first leg of our move with eversafe and our items are now in their storage facility. The process started with a very

...

professional over the phone estimate process. Their phone staff is well trained in their responses and protocols are clearly in place. The first leg of the job came in under the estimate and adjustments were made on site with copies provided. The moving team showed up on time, they were extremely polite and respectful. They also all had a clear understanding of protocols and worked with a great focus to get things done as quickly as possible. They paused the clock for lunch break and took no additional breaks. 4 movers were provided for our home. The team leader wore a mask for our interaction and throughout the entire day. The rest of the team did not wear masks, however, they also had little to no contact with me. Had other family members been there that could have been an issue, however, it's also possible they would have put their masks on. The moves had no hitches so far. There were a few small scrapes made on the wood floor. Had that been in our new home I would be unhappy about that. I feel like those things seem to happen often with various moving companies and I think no matter who you go with is an inherent risk. In our new home portion I will have all furniture put on sliders to avoid this. That is perhaps a protocol eversafe can put in place to prevent floor scrapes and provide an additional service that separates them from their competitors.

read more
Annie Rubino
17:27 01 May 21
This was a good, honest moving company. The guys showed up on time, and all worked hard the entire time. I felt like they were being honest and

...

forthright the whole time. Given their work ethic, I thought it would be ok to let them handle a few of my antique family heirlooms. It was a large silkscreen, and on the move in, one of the movers had piled some other stuff on top of it (it's pretty fragile) and was moving it that way. I took it from him, and a small part fell off of it. Then, I saw that he had left the painting that was on top of the silkscreen face down on the counter under something else. The same guy then assembled my bed incorrectly, but at least he was honest about it, and Drew, the leader, stopped my clock early to make up for it and offered me a small discount to make up for a small ding on my dresser. Overall, I think these things were pretty minor and to be expected during a move. And, I would prefer that movers be honest with me rather than just lying, covering it up, and making me pay for the consequences months later. I WOULD HIRE THIS COMPANY AGAIN! And, I have already recommended them to a friend. Overall, the crew went above and beyond to make the move successful.

read more
edwin ramirez
02:00 01 May 21
John Mavrakis
22:03 30 Apr 21
We recently had to make a move to a new location and discovered EverSafe through a Google search. I had called numerous companies, but felt the most

...

secure with EverSafe. All of the details were handled professionally over the phone and I received an estimate of the proposed costs. The day before the move I was called to verify the time and the details of the move. On our moving day, we had two gentlemen arrive who proceeded to diligently wrap and load our furniture - both with phenomenal attitudes and a "can do" perspective. They could not have been more accommodating! The load into the new home went smoothly, despite some very steep and tight spaced stairs. Again, the two gentleman worked tirelessly, with no grumbling or complaining (in fact, they were more positive than I was!). My family has moved more than I care to recall, and utilized many moving companies. I can honestly say that EverSafe was the best I have ever used! The two men, Fred and Edwin, were customer service icons and deserved to be highlighted for their expert work and customer relations! I wouldn't hesitate using EverSafe for all of my future moves!

read more
Andrew Yankowitz
21:53 27 Apr 21
We've used EverSafe Moving for local and out of state moves on multiple occasions. They are continually responsive, on-time, courteous and good at

...

what thy do. Each time they have come in under the estimated price. Very easy to work with and professional. We will continue to use them for all of our moves.

read more
Caitlin Grimes
15:24 27 Apr 21
This was my 3rd time using EverSafe. I used a different company for my last move (EverSafe didn't have my date available because it was last minute)

...

and I regretted it immediately. This move was so much better than with the other company. It was just a reminder of how quick, professional and easy to work with they are. They moved all of our belongings with no damage and finished the move 1.5 hours faster than they had estimated in the quote. I will never use a different company again!

read more
Heather Pederson
14:01 27 Apr 21
I want to share that this is the second time I've used Eversafe, although this time was during the pandemic in April 2021. Both movers did not wear

...

or carry masks with them. I did not feel comfortable addressing the mask issue given moving is already stressful and in my experience, if people are not wearing them, it is a statement of their position on it. Either way, I found that really unprofessional since all local movers I have seen lately have been wearing masks when inside people's houses. If anything, I should have been notified of the policy so that I could make an informed decision. Additionally, there were two movers and the lead mover was very irritable and critical of his partner (to the point of arguing with him throughout the process) and also seemed perturbed when I had a request about something very small (e.g., to reattach the chaise of a couch on a different side when it was already removed in transit). I just found the experience unpleasant, and even though my belongings were "safe" I probably would try a different local company in the future. I gave 4 stars because they did a good job of the moving things from place to place.

read more
Gurvarinder Sandhu
23:49 25 Apr 21
Joe Lehman
18:33 25 Apr 21
vanella jackson
10:40 23 Apr 21
I googled movers, called two movers I saw on the search. They were unprofessional & charged too much.So I saw EverSafe moving on the list holding

...

my breath. I spoke with Jay who was extremely helpful with answering all my questions & quote. Then I spoke with Rob to finalize everything and he also was great. They two movers who came out so awesome they called me when they arrived. Wrapped everything up nice & tightly. Moved my belongings in the house and unwrapped and even put my dining room tablet together..I am very satisfied and will recommend EverSafe & use them again

read more
Donna Dorozinsky
13:20 22 Apr 21
Highly recommend this company. Local owner whose team is professional and very hard working.
Renata Gordon
20:30 19 Apr 21
Eversafe movers were so efficient in their strategy and treated my belongings with such respect that I can only describe their service as flawless.

...

Not a moment was wasted, and I was completely confident in their care of my home's contents. The men were respectful of my belongings, and of me. I can't imagine using another company after going with Eversafe.

read more
Sarah Smith
14:06 19 Apr 21
I had an extremely positive experience with eversafe! The movers came on time and were very nice and professional. They completed the move ahead of

...

schedule and even gave me some advice on where things should go in my new apartment! Will definitely use them again 🙂 thank you for making my moving experience so great!

read more
Barbara Mayer
13:54 16 Apr 21
The three man crew arrived on time, were friendly, courteous and considerate. They worked efficiently and quickly. I have no complaints or

...

suggestion for improvement. They were a pleasure and will definitely use for my next move.

read more
Daniella DePaz
13:40 16 Apr 21
10/10 experience! From the start Rob was so kind on the phone and quickly put together an estimate for me. On moving day the guys were so quick to

...

load up, incredibly friendly, and we ended up coming in at less than the estimate provided. I'll absolutely be using EverSafe for all future moves and cannot stress enough how easy the process was (even moving into a fourth floor walk up!). Thanks guys!!!

read more
RONALD PAUL MILLER
15:35 14 Apr 21
Steve Pieri
10:04 14 Apr 21
The guys were professional quick and very careful with our things. I highly recommend them.
Vincent Massari
18:32 13 Apr 21
Michelle Carr-Riley
14:53 13 Apr 21
Highly Recommend! Reasonably priced, communicated with us, one time for both pick-up and delivery, worked efficiently. Can not thank the team enough

...

for all their hard work!

read more
Erin Haley
14:42 13 Apr 21
We had an absolutely amazing experience with our move from Philadelphia to New Jersey. The crew was kind, courteous, respectful and very careful with

...

our belongings. This was our second time using Ever Safe, and we have recommended services to other friends who are moving soon. We had a great experience and the day couldn't have gone any better. Thank you for making a stressful activity such as moving a positive experience!!

read more
Jamie Van Buskirk
08:25 13 Apr 21
Phylicia Anthony
17:02 02 Apr 21
I would recommend this company they were very professional and handled all my furniture with care .
Linda Sprague
12:51 31 Mar 21
I recently used EvrrSafe to move from PA to MD. Truck arrived on-time and workers were very professional and careful with all belongings. They even

...

came in under quote at the end of move. Would definitely recommend.

read more
BARBARA Morrison
12:27 31 Mar 21
The move went really well. My movers, Keenan and Chris did an exceptional job rapping and loading all my things on and off the truck. I was impressed

...

with how much care they took with everything. If needed I will definitely use Eversafe again and I will recommend them to family and friends. Thanks for a great experience!!

read more
Zachary Mayer
20:22 28 Mar 21
Damaris Bell
16:33 24 Mar 21
Great set of people ... Lou was the best ..All of them was great, friendly, professional...I'm going to move again in a few months and I will most

...

definitely use them again.They asked me what I wanted and where I wanted and they did it ..

read more
Gerry McNally
17:19 19 Mar 21
Excellent service. Quick, efficient and well within the time frame the company stated. Both gentlemen friendly and professional in their job.
Karen Lagerson
13:49 17 Mar 21
EverSafe moved the contents of a packed storage unit in NJ to a storage unit in Phila and to my home in Queen Village. They were very professional

...

as well as courteous and accommodating, which was greatly appreciated. They are very familiar with Philadelphia neighborhoods and the difficulty of moving into the city and its townhouses. I highly recommend EverSafe.

read more
Kailey Beck
18:16 09 Mar 21
Elizabeth Pellerite
14:38 08 Mar 21
EverSafe Moving Co. was recommended to me by a friend and I cannot rave about them enough! They moved our entire house in less than 4 hours. They

...

were attentive and responsive to all our needs. They even disassembled and reassembled our son's crib. Look no further if you need a moving company. EverSafe is absolutely the way to go and worth every penny. You will not regret it!

read more
Aaron Rosenbaum
21:24 03 Mar 21
Lewis and the team were efficient, professional, and a pleasure to work with, especially given that we were moving in the middle of a snowstorm.

...

Everything got our new home in one piece, and we were very satisfied with their work!Additionally, we needed to schedule our move on short notice because things fell through with our previous movers. They did a thorough assessment of our furniture and the number of boxes that we needed to move and very quickly identified a window for them to perform the move.The services they performed were reasonably priced, and I would highly recommend using EverSafe Moving!

read more
Tania Leonard
18:42 02 Mar 21
Next Reviews
OUR MOVING EXTRAS
We understand a lot of planning goes into your move, and we plan accordingly too. At EverSafe Moving Co., we assign a personal moving coordinator to walk you through every step of the way.
Our professional Philadelphia movers are trained to make the entire process efficient and stress-free AND complete your move within the estimated range. That's what we call our Price Lock Guarantee.
With the Price Lock Guarantee, we vow to give you an accurate quote ahead of the moving date, and we'll stick to it. We promise that you will never be charged more than 10 percent above the estimated price on moving day.
In fact, many of our residential moving customers happily report that they were charged much less than the quoted price because our movers work quickly, efficiently and with military-like precision. Plus, we only charge for the hours we work. That's why we've become known as the top moving company in Philadelphia.
It doesn't matter if you are moving boxes from an apartment to a house or if you are moving into a new home to downsize, we are your number one choice for "movers near me" in Philadelphia. Ask about our packing services. We use an organized, step-by-step system to safely move your belongings from one home to the next.
MOVING AND STORAGE SOLUTIONS
You may move several times in the course of your lifetime. We move daily. Thousands of moves have taught us how to streamline the process for every customer and make moving day a joy instead of a headache.
EverSafe Moving Co. knows the Philadelphia area well, so you can trust us to arrive on time and know where we are going with your belongings.
We are upfront about our fees and honest about the time spent working for you. There will be no surprises. We put this information on our website, and we'll talk you through it, answering any questions that arise along the way.
We offer safe, secure warehouse storage units for your valuables, furniture, fixtures and other long-term storage needs.
WE GUARANTEE QUALITY
We'll make your Philadelphia moving experience the easiest move of your life. Quality service and a safe move at a guaranteed price, start to finish. That is what we promise, and that is what you deserve.
EverSafe Moving Co. assures you that your move will be done right. We guarantee on-time pickups and drop-offs and have a Price Lock Guarantee.
Rob Rimeris and the EverSafe Moving Co. crew have been building a reputation based on professional service, warm attitudes and quality workmanship. This is how our workers were trained, and this is the standard we expect.
We come highly recommended. Happy customers have been helping us spread the word since 2011.
Our professional movers. won't leave until you're satisfied. We want to make sure you're happy with the placement of your furniture so that you won't have to do any heavy lifting after we're gone.
MOVE WITH EVERSAFE
Whether you're moving across town or across our region, our movers in Philadelphia, PA, will make this the easiest move you've ever experienced. We also have experience with long-distance moving. Call us today at (215) 821-8547 or complete the quote form!