CUSTOMER REVIEWS
Hire the Philadelphia moving company that knows the city and we will make your move stress-free. Moving day is stressful enough without worrying about your mover showing up on time or getting your belongings to your new home safely. EverSafe Moving Company is known for being safe and efficient.
The day before your move you will get a confirmation call to verify all the details of your move. We will arrive on time and confirm with you in advance to ensure that the details of your move are correct. You can trust us to be responsible and respectful to your property. We also provide a Price Lock Guarantee- how easy is that?
We'll work with you step by step. As highly experienced Philadelphia movers, we understand the geography and movement of this great city. We will stay on top of potential road issues ahead of time, like parking or code violations specific to city ordinances. Working with you step by step and keeping you informed is a top priority to us.
Protecting and securing your valuables is of the utmost importance to us. Our company was founded by an antiques dealer who has personally trained the moving team to carefully wrap and move all your fine furnishings and other valuable items. Rest assured we are devoted to safeguarding the transportation of your possessions.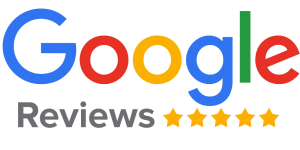 Linda
1695906582
On-time, clean, respectful and disciplined. Would use this company again in a heartbeat!
Lakeisha Thomas
1695824941
This is my second time using EverSafe movers and like before very, very pleased with their service. From the intake process with Mike, and the

...

scheduling with Jay and the movers (I didn't get their names), it has been a positive experience. The movers assigned to my move worked efficiently, they were friendly and we had a great conversation about old school R&B music. I will definitely recommend EverSafe to others.

read more
pam estadt
1695388349
The guys were really get on time, polite and professional, and finished within the quoted time period. I'd definitely use them again.
Ray Weldon
1695325048
Excellent. Staff was professional, polite and completed the packing and moving quickly. Everything is wrapped thoroughly. Totally honest in their

...

estimates and final billing cost. No hidden fees. I highly recommend and I would definitely use them again.

read more
Monica Rezk
1694790208
Very professional and responsive throughout the entire booking process. Moving day was seamless and efficient - and my total came in below my

...

estimate!

read more
Kellie Bailey
1693937046
They were very professional, organized, as well as friendly. I would definitely recommend them!
Stacey Vaughan
1693833280
Great experience working with Eversafe. The quoting process was easy and quick. The movers were on time and very professional. Great communication

...

throughout the whole process. Would definitely use them again.

read more
Adam Reiter
1693502747
My move was scheduled to begin at 10 AM; the two gentlemen working arrived a few minutes early, cleared things out quickly/safely, were kind enough

...

to add some thing to the truck I had forgotten to include in the initial inventory when scheduling the move, and delivered the items to their destination promptly.

read more
Steve Carl
1693498710
Very quick and professional movers who finished well under predicted budget.
Robert Peterson
1692997230
Rebecca Kolsky
1692711129
Eversafe was great to work with! They were professional, polite and easy to work with. I highly recommend them for your moving needs!
Nancy Jackson
1692638845
The movers showed up early and were super quick and friendly! Everyone I felt with through the company was friendly, helpful and professional. I

...

would absolutely use this loving company again!

read more
Taylor Keller
1692634858
EverSafe made moving as smooth as it could possibly be. I opted for the packing pre-move and the move and all the men were extremely friendly and

...

professional! 11/10! If I'm ever in need of moving services in the future I'll be using them!

read more
Brett Fedor
1692018390
5/5 the workers were kind, moved fast, and knew exactly what they were doing.
Colleen May
1691586635
Arrived on time, protected all furniture and very fast, would have been done the move in 2 hours but 95 closures and BLVD closures due to the Vice

...

President being in town delayed travel but they were still done in the 3 hour allotted time

read more
Raheem Howard
1691558391
The guys were awesome from start to finish. They were very helpful throughout the moving process and professional throughout. I was very pleased with

...

the service and will choose EverSafe for my next move! Thanks!

read more
Matt Rovner
1691230080
This is an excellent moving company. Estimates are accurate. Communication is clear. Professional, fast, and focused. In short, they know what they

...

are doing. Highly recommended.

read more
Leila Mckenna
1691068599
Very easy to organise
Brianna Felder
1690913886
Fast, efficient, professional! Move was completed in under the time provided. Furniture was wrapped and secured for extra protection. Movers gently

...

placed items in the areas where I needed them and reassemble all items that were taken apart. Excellent Service and highly recommended.

read more
George Jordan
1690909627
The young gentlemen were very careful with wrapping all the furniture . They were well organized and exhibited amazing team work. I would recommend

...

Ever Safe to any of my friends or family . Great job!!

read more
Stephanie Smith
1690834947
I used EverSafe Moving Co. because my former neighbor had a great experience with the company. I can see why! The quote they provide you with is

...

pretty spot-on. My bill actually came in under the quoted amount. Most importantly, however, was the phenomenal customer service I received. My experience setting up my moving date coupled with the pleasant personalities of my to movers made the experience delightful. Moving can be EXTREMELY stressful, so to have an exceptional company like EverSafe made a big difference. I would highly recommend them!!!

read more
Laura Frigeri
1690809099
I cannot say enough great things about this company or the movers who did my move. They moved me on the hottest day in history and they kept a smile

...

the entire time. The nicest guys and the hardest working I have ever experienced. I HIGHLY recommend EverSafe

read more
Next Reviews