Philadelphia To Manhattan Movers
Moving to a busy city like New York and Manhattan requires a moving company that will be there for you every step of the way. That's where EverSafe Moving Co. comes in. With professional moving experience since 2011, we understand what it takes for a successful and seamless move from Philadelphia to Manhattan.
As an independent and locally-owned moving company, we prioritize top-quality customer care for all our clients, ensuring that our team is there for you, regardless of your moving needs and challenges.
Our Philadelphia To Manhattan Moving Services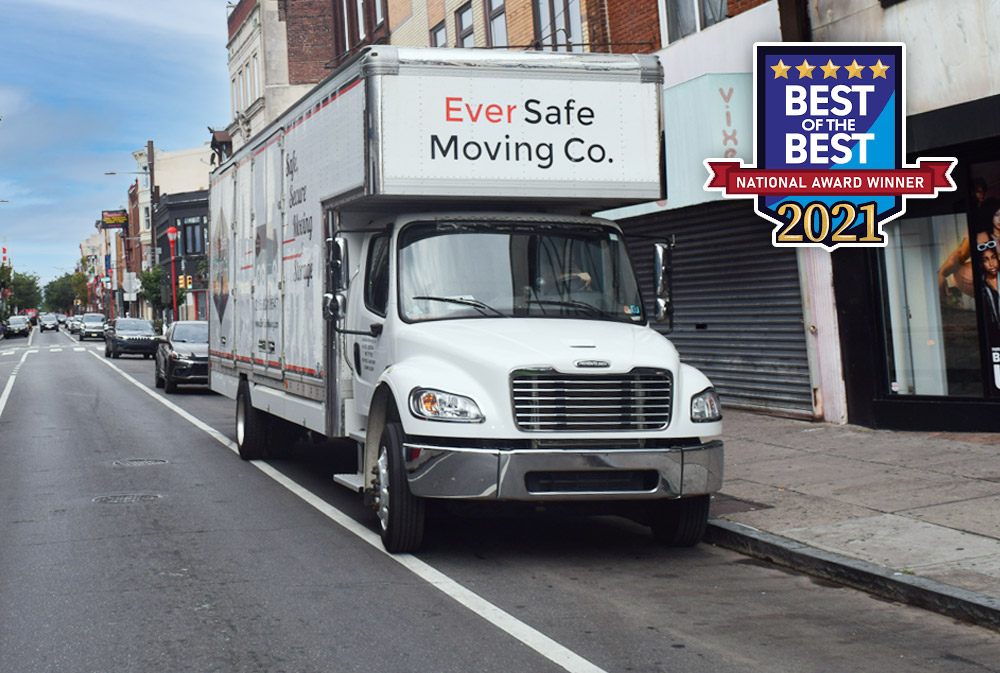 To ensure EverSafe is the right moving company for you, take a look at our Philadelphia to Manhattan moving services below:
Packing & Unpacking: At EverSafe, we understand that packing is more than just putting your belongings in boxes. Our team of professional movers is committed to ensuring your most valuable belongings get packed safely and make it to your new home in one piece. We also offer to unpack your belongings, giving you a truly hands-free moving experience.
Specialty Moves: To enhance your Philadelphia to Manhattan moving experience, we offer a range of specialty moves, including antiques moves, senior moves, and many more.
Residential & Commercial Moving: Our team of trained professionals are prepared to handle any moving task. Regardless of whether you're moving a house, apartment, or office space, EverSafe Moving Co. has all the moving experience and knowledge of the best moving practices you'll need for a seamless and efficient moving experience.
Warehouse Storage: Looking for safe and secure storage during your move? Our warehouse space is designed to handle all your residential and commercial storage needs. Equipped with 24/7 surveillance, climate control, and flood protection, you can feel confident that your belongings are safe and secure during your entire move.
We understand that every move is different and has its challenges, but with EverSafe's skilled moving team by your side, we are confident we have what it takes for a seamless and stress-free moving experience.
Benefits Of Working With EverSafe Moving Co.
No matter what your Philadelphia to Manhattan move entails, rest assured that EverSafe Moving Co. is fully capable of meeting your needs. With years of moving experience in Philadelphia, you can trust that your move is in great hands.
The benefits of working with EverSafe Moving Co. include:
Transparent Moving Costs: Unlike other moving companies, we believe that displaying our prices directly on our website will help our clients make an informed decision on which moving service is best for them. You can find a detailed breakdown of our prices here.
Price Lock Guarantee: All our moving services come with our exclusive price lock guarantee, meaning the price we say is the price you pay.
Fully Licenced and Insured: A fully licensed and insured moving company not only shows the company's legitimacy and credibility but also guarantees that the company is complying with federal interstate moving standards and regulations. Our USDOT license number is 2261303 and our PA PUC license number is A-8913881. We also have general liability and worker's comp insurance.
Independent and Locally-Owned Moving Company: As an independent moving company, we pride ourselves in our ability to meet all your moving needs on time and in a friendly manner.

With moving services tailored to your specific moving needs, you can ensure that your Philadelphia to Manhattan move is handled with the utmost care and efficiency.
Comparing Living In Philadelphia And Manhattan
Moving to a new city can feel overwhelming. Using our knowledge and firsthand experience of moving from Philadelphia to Manhattan, we've created a list of some key differences between the two cities.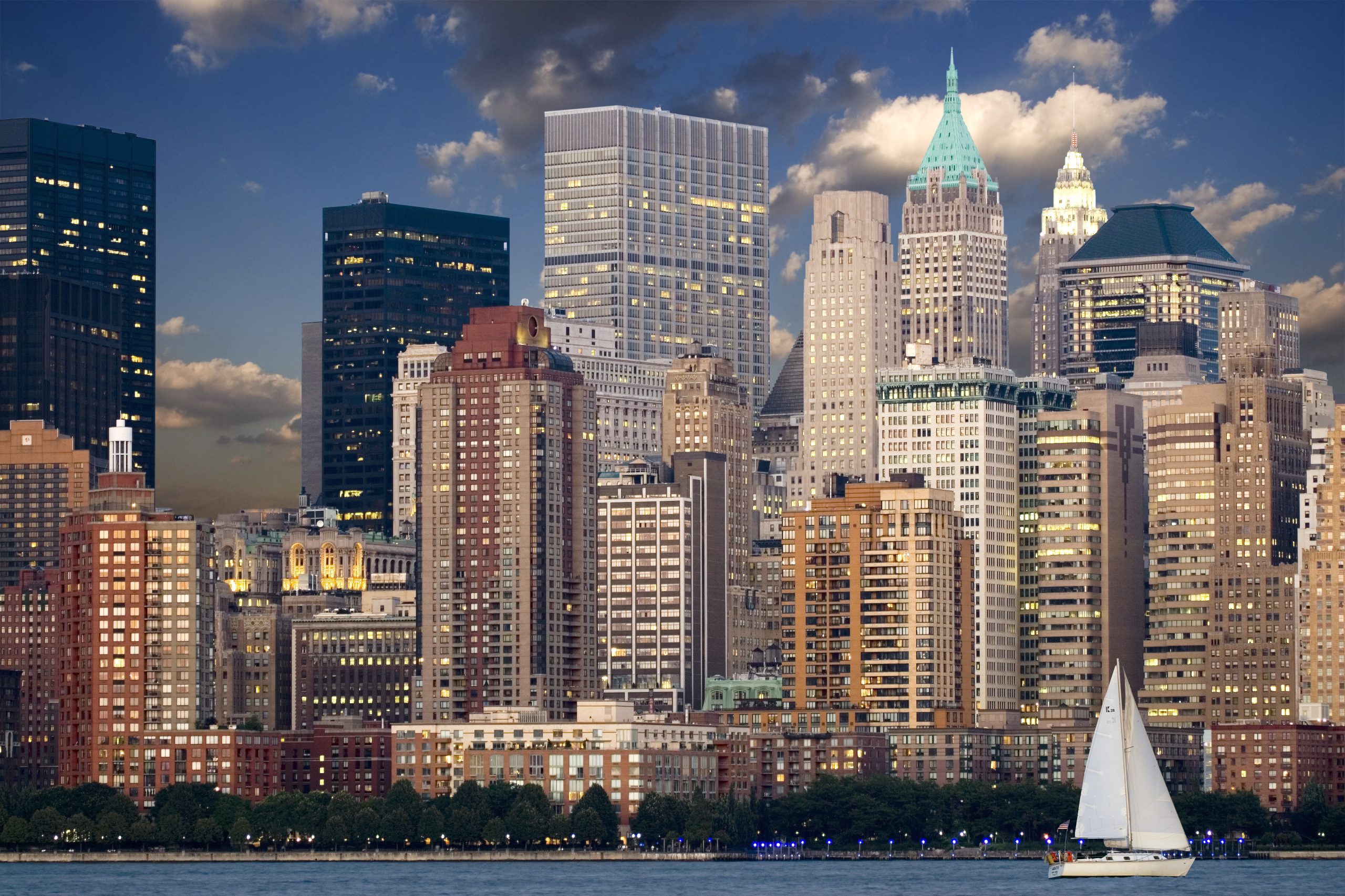 Home Prices: Despite being most popularly known for its towering skyscrapers, stunning attractions, and diverse culture, Manhattan is also known for its expensive real estate. According to one source, the average home cost in Manhattan is roughly three to five times more expensive than the average home cost in Philadelphia.
Cost of Living: When it comes to the cost of living, the cost of living in Manhattan is approximately 35% higher than living in Philadelphia, making it one of the most expensive cities to live in the United States.
Income: In Philadelphia, the approximate median income stands at $37,460, whereas in Manhattan, it reaches $71,656. As for unemployment, Philadelphia experiences a slightly higher rate of 10.6%, while Manhattan's unemployment rate is lower at 8.6%.
Understanding these differences is an essential part of the moving process. The more you research, the smoother the transition will be.
Get Your Free Moving Quote Today
Start your Philadelphia to Manhattan move today by getting your quote. Our quoting service gives you a detailed breakdown of your costs before the moving process begins, with no cost and obligations attached.
Request your free moving quote today by filling out our online form. You can also give us a call at (215) 821-8547 to request a quote or ask any questions that you may have.