Senior Movers
Moving for the First Time?
Your move will begin with an initial estimate from your potential moving company. This step will involve a survey of your belongings, ensuring you get an accurate quote. When you agree to the quote, you'll be paired with a dedicated moving specialist who'll be your main point of contact, and you'll receive an Order of Service. This document lays out every step of the move. If you've chosen to use their packing services, a team of experts will arrive on an agreed-upon date, usually a few days before the move, to professionally pack your items. Come moving day, the 'Bill of Lading' will be presented to you, functioning as a comprehensive inventory of all the items being transported. As your belongings are carefully unloaded at your new home, they'll be checked off this list to ensure nothing goes amiss. To wrap things up, either you or a trusted individual will do a final walkthrough, making sure every item has been handled with care and placed just where you want it, finalizing the move with confirmation with the team leader.
Senior Moving FAQ
Our Senior Moving Services
Specialized Assistance: We're here to help with a touch that caters especially to older adults, even those with limited mobility or other necessary accommodations. Let's make this transition smooth for your loved ones.
Local and Long-Distance: From moving within Philadelphia to making the leap to another state, such as Arizona or Florida, we've got you covered with our comprehensive and flexible moving services.
Packing Services: Need a hand packing? Our team is equipped with the best materials and trained specifically for the job. Let us tailor our services to fit your unique moving scenario.
Warehouse Storage: Downsizing or need a temporary spot for belongings? Use our expansive 70,000 sq. ft. climate-controlled warehouse. Whether it's for a short stint or an extended stay, we've got space for you.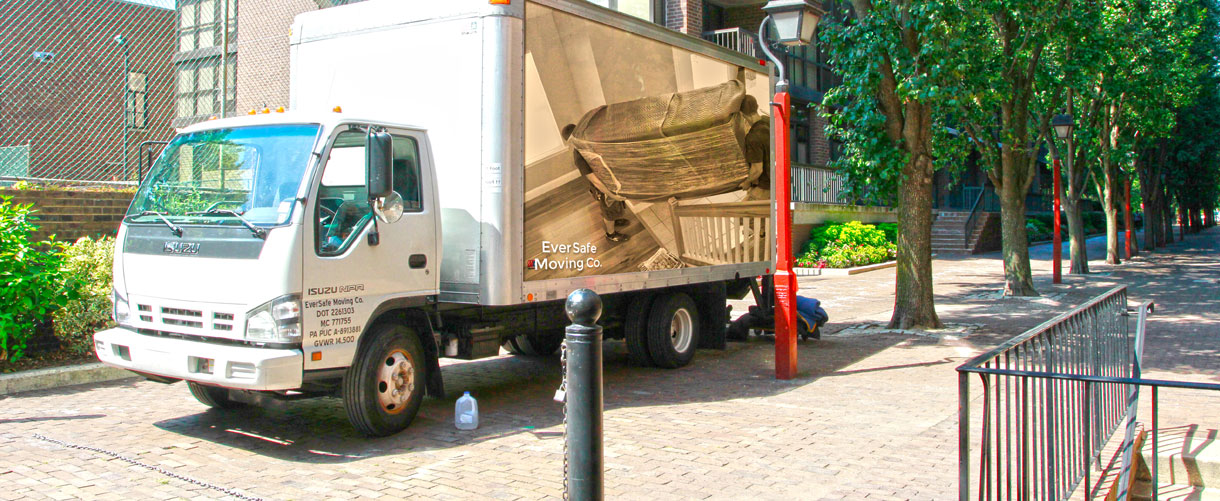 What Services Will My Senior Movers Have Available?
When it comes to senior moving, a specialized set of services is essential to cater to the unique requirements of older adults. Senior moving is more than just transportation; it involves understanding, patience, and a range of add-on services, such as packing, that make the transition smoother. Be sure to look for storage options, as older adults tend to move into smaller homes or assisted living centers that have less room for extra items.
At EverSafe Moving Co., our senior moving services are tailored to ensure that every need is met. From local and long-distance moving to specific services like packing, unpacking, and warehouse storage, we aim to provide a comprehensive solution. Our warehouse storage is equipped with round-the-clock surveillance, pest control, and flood protection, making it ideal for those who need a temporary or long-term storage solution during their move.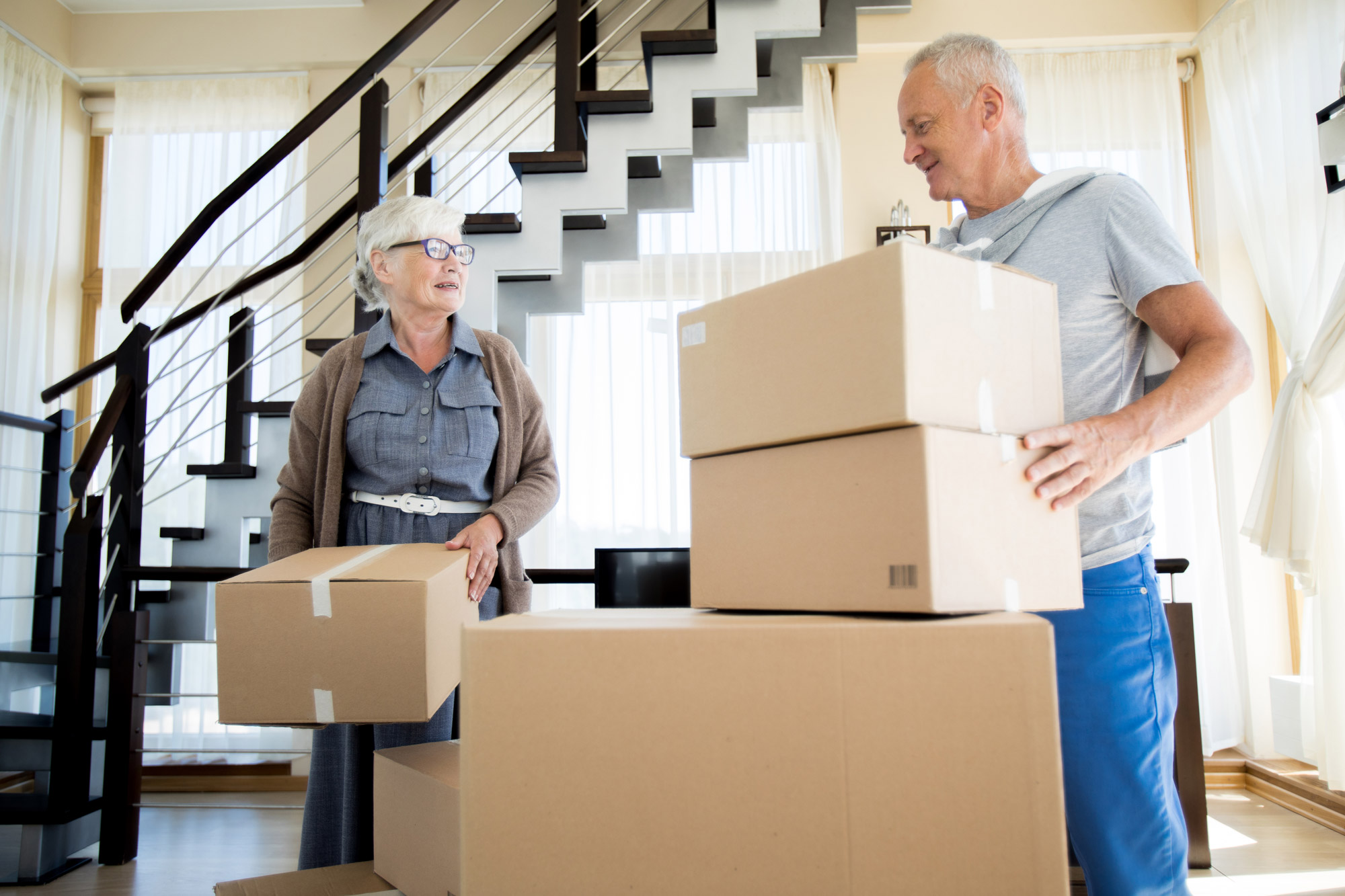 What is the Cost of Hiring Senior Movers in Philadelphia?
For many older adults, it is important to be wary of finances as you look for a mover that fits into your fixed income. That is why it is so key to find a mover that offers transparent pricing, ensuring there are no hidden charges or last-minute costs that can be a disaster for those with a specific budget.
EverSafe Moving Co. stands out with its Price Lock Guarantee. This means the price you're quoted is the price you pay, with no surprises. No mover in Philadelphia matches our Price Lock Guarantee. Our dedication to transparency is evident as we list our moving prices directly on our website, ensuring you know exactly what you're paying for. See them on our Moving Prices page.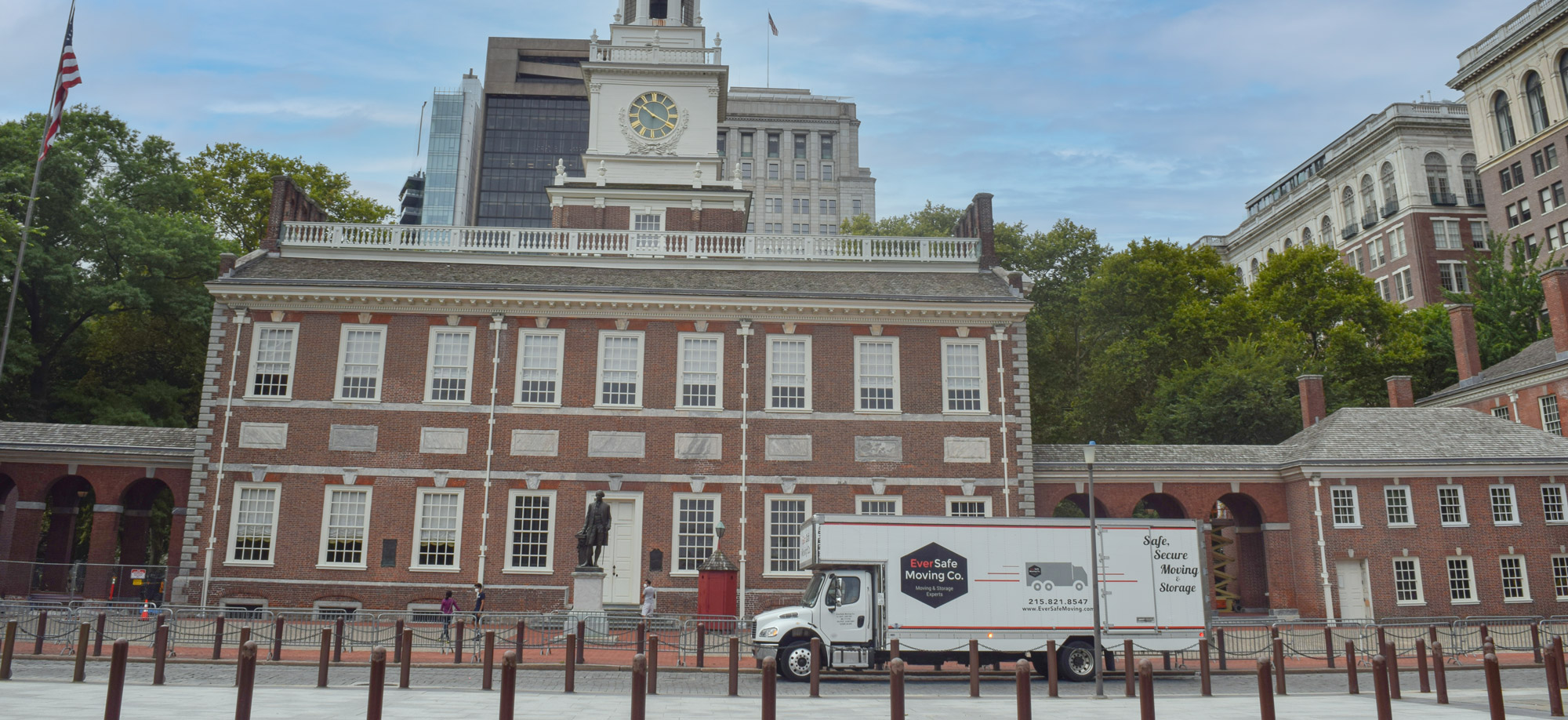 How Will My Movers Handle Fragile and Cumbersome Items?
Every move has its set of fragile and precious items. These could be heirlooms, antiques, or other valuable possessions. Ensuring these items are handled with care and professionalism is paramount. Look for a mover that has the ability to handle specialty moving needs.
EverSafe Moving Co. recognizes the value, both monetary and sentimental, of these items. That's why we offer specialized services like antique moving and piano moving. Our trained staff ensures that your precious belongings, whether it's an heirloom or a grand piano, are handled with the utmost care, ensuring they reach their destination safely.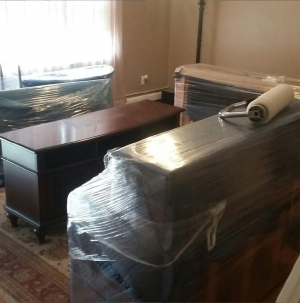 What Does the Process of a Senior Move Look Like?
The right moving company will understand these challenges and work to create a seamless, stress-free experience from start to finish. This involves the scheduling of the move, assigning of a dedicated moving manager, loading of the truck, transportation of your items, and unloading of your items in your new home. If you opt-in for packing services, this will occur a few days before your move.
With EverSafe Moving Co., every senior move begins with an in-depth consultation to understand individual needs. We then formulate a custom moving plan, keeping in mind the specific requirements and concerns of our senior customers. Our aim is to provide a comfortable and smooth transition, every step of the way.
Will My Senior Movers Be Trained to Work with Seniors Who Require Special Accommodations?
It's crucial that senior movers are not just experts in moving but also in understanding and accommodating the unique needs of older adults. This requires specialized training and a compassionate approach. Don't just work with any moving company, partner with a mover that has specialized services for older adults.
At EverSafe Moving Co., we prioritize this aspect of our service. Our movers are specifically trained to work with seniors, ensuring that any special requirements are met with patience and understanding. Whether it's a physical need or an emotional one, our team is equipped to handle it with sensitivity.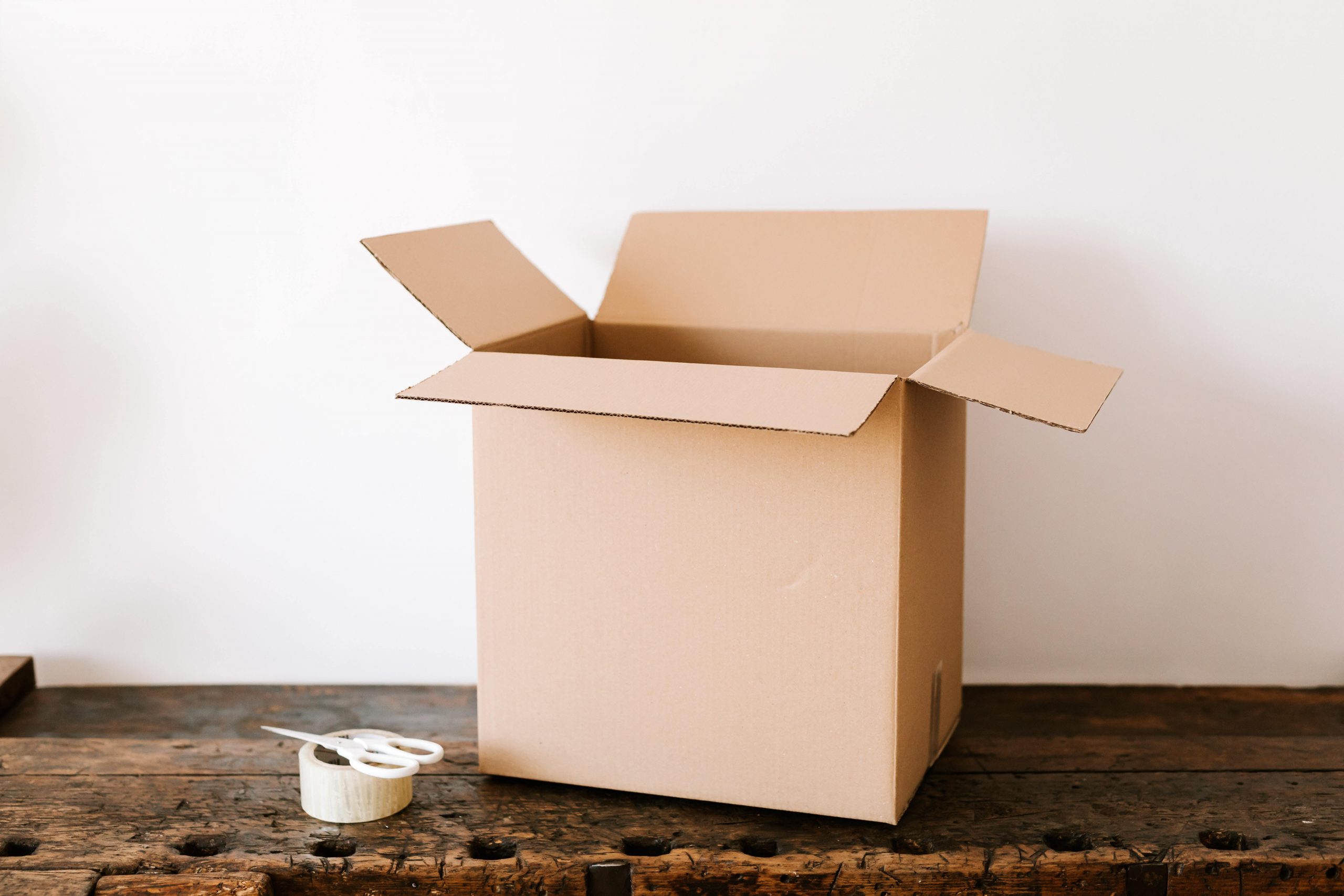 How Long Does a Senior Move Typically Take?
The duration of a move can vary based on various factors like the size of the move, distance, and specific requirements. However, understanding a general timeline can help in planning and reducing anxiety. Local moves can be completed on the same day or up to 2 days. Interstate moves have more variance, but a good rule of thumb is one day for pickup, one day for dropoff, and one day for every 500 miles.
While the exact timeline can differ, EverSafe Moving Co. is known for its efficiency. Our structured approach ensures that every move, regardless of its scale, is executed promptly and effectively. We always recommend discussing specific timelines during the initial consultation to set clear expectations. Your moving specialist will lay everything out to you clearly so that there are no question marks going into your move.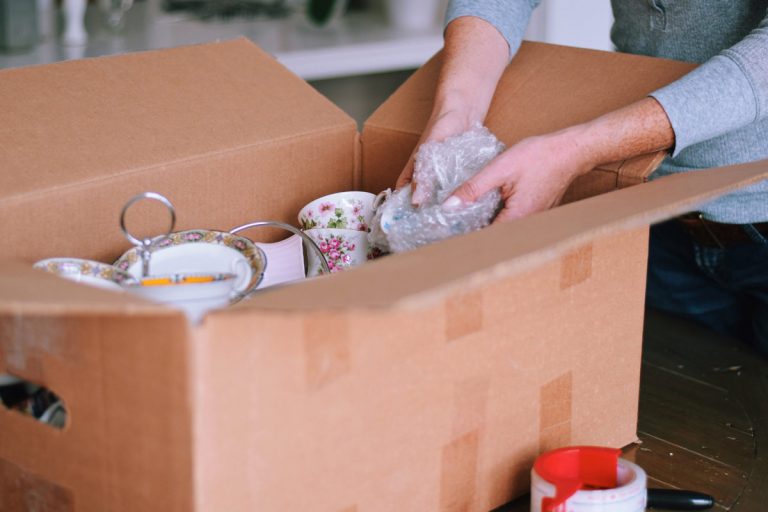 How Can I Tell If My Senior Movers Are Fully Insured and Licensed?
Ensuring that a moving company is fully insured and licensed is fundamental for the safety of your belongings and peace of mind. This guarantees a professional and accountable service. Look for a USDOT license on your potential moving company's website for long-distance moves. For moves within the state of Pennsylvania, look for the PA PUC license.
EverSafe Moving Co. prides itself on its credibility. We are fully licensed, with our USDOT license number being 2261303 and our PA PUC license number A-8913881. We encourage all our clients to verify these credentials, reinforcing our commitment to transparency and professionalism. You can look up our USDOT license using the FMCSA USDOT Lookup.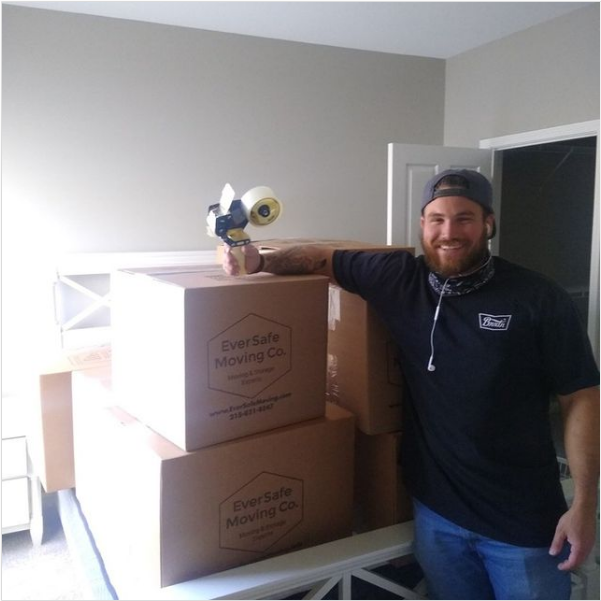 What Should I Look For in My Senior Mover's Customer Reviews?
Customer reviews can be the most genuine reflection of a company's service. Looking for patterns of consistency, professionalism, and care in reviews can provide valuable insight into the company's standards. You should value the total number of reviews, how recent those reviews are, how high their overall score is, and whether or not they reply to reviews.
EverSafe Moving Co. has a legacy of satisfied clients, with hundreds of positive reviews online. We pride ourselves on our commitment to providing excellent customer service. Please, take a look at our live Google customer reviews to see how we have been able to help those across Philadelphia with their moving and storage needs.