Cherry Hill Movers
G
etting ready to move to Cherry Hill, NJ?
Eversafe Moving is here to be your go-to moving company. Since 2011, we've been offering professional moving services that help our customers have a stress-free moving experience in and around south Jersey. Whether it's a local or long-distance move, or you need help with storage, packing and unpacking, we've got the moving experience you need.
We offer a free, no-obligation moving quote to all of our clients. Simply fill out our contact form on the page. If you have any further questions or concerns, don't hesitate to call us at (215) 821-8547. We look forward to hearing from you!
Moving To Cherry Hill
Cherry Hill, New Jersey, is just across the Delaware River and only 15 minutes away from downtown Philadelphia. This family-friendly community is a popular suburb of Philly and is full of various activities for you and your family to enjoy.
One of the more popular things to do in Cherry Hill is to visit the Cherry Hill Mall. You can shop till you drop, or enjoy some fine dining. Plus, the mall holds many special events year-round, so you're sure to never be bored when visiting the Cherry Hill Mall.
If you're an avid wine drinker, it's vital you check out The Wine Room. Besides gathering for a wine tasting, you can use professional winery equipment and authentic Italian wine presses to create your own wine, bottle it, and create unique labels. Get your creative juices flowing, and discover your new favorite wine!
If you have small children, be sure to take them to the Garden State Discovery Museum. This museum is full of more than 20 exhibits (many being interactive and hands-on) and is a great spot to host parties.
Whether you're into outdoor or indoor activities, Cherry Hill has it all. Plus, if you want to get away and into the city life, Philly is right there. You really can't ask for anything better in a suburb.
Cherry Hill Moving Company Services
Here at Eversafe Moving, we know that different customers have different moving needs. We strive for an excellent moving experience with each customer we work with, and that's why we offer a multitude of services for them to review and utilize.
At a quick glance, these are some of the most popular moving services we have available:
Whether you're looking for residential or commercial moving services, we've got you covered. If you're unsure about what you specifically need yet, and would like to get in touch, give us a call at 215-821-8547.
Planning Your Move To Cherry Hill
Getting ready to move can be tedious and stressful. What will you need to do before your big move? Besides checking the weather report and traffic around Cherry Hill, you need to take care of the small but very important things.
Here are three important things you need to do before you begin packing:
1. Update your address. From mail to bills, make sure all important accounts are updated with your new home address.
2. Set up utilities. Make sure your new home is ready for you, and that you have working water, heat, and electricity. Research local utility companies, and have them set up before you move.
3. Update insurance. It's important you have liability coverage for your new home while the move is taking place. You can update your current insurance policy, or get a brand new one with a different provider.
If you let these three things go unnoticed, you open up potential conflicts and issues that could have easily been avoided. Don't go unprepared, make sure you're fully ready.
Get A Free Moving Quote From Eversafe Moving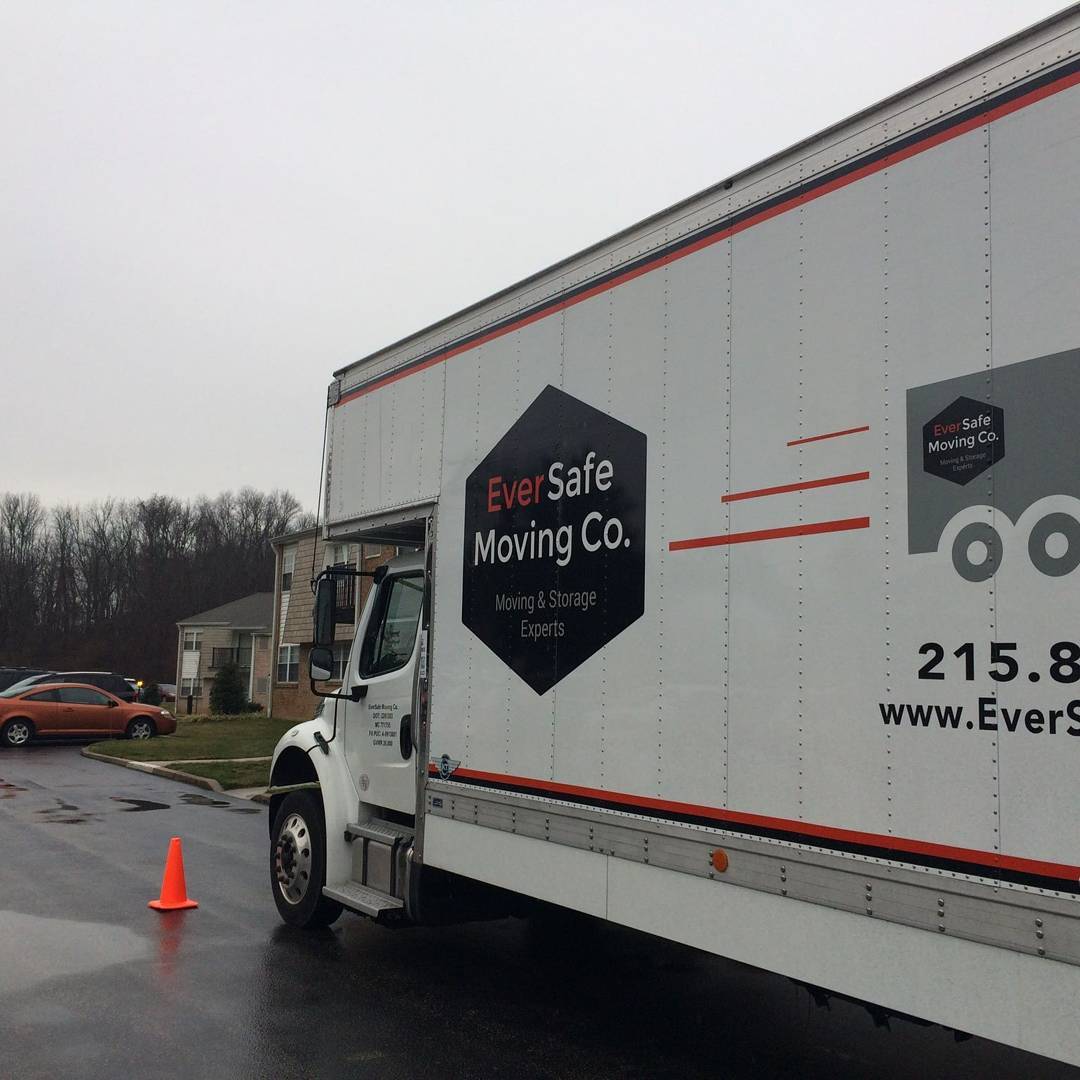 We strive for an excellent moving experience with each customer we work with, and that's why we offer a multitude of services.
Fully licensed and insured, Eversafe Moving is dedicated to assisting all of our customers and their moving needs.
With Price Lock Guarantee, we promise to not go back on our word.
No matter where you're headed, or what you need out of a moving company, we want to be there for you.
To get a free quote, fill out our contact form, or call us at (215) 821-8547 to speak with one of our professional movers. We look forward to serving you!