Moving Guide for Parents: The Best Schools in the Philadelphia Metro
So, you are moving to Philadelphia, and you need to know the best high schools for your child to attend in the Philly Metro. With a vast amount of schools, it can be hard to determine the best place to live in the city so that your child can receive the most from their education. Use our map above to find some of the best public, charter, and magnet schools Philadelphia has to offer. Read on to learn more about each school!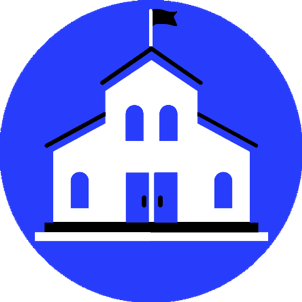 Best Public High Schools in the Philadelphia Metro
Conestoga High School is one of the top-ranked public schools in all of Pennsylvania. In fact,  U.S. News and World Report lists it as #4 and Great Schools has given it a 9/10 rating. So, what makes this school worth the distance from the city center?
For starters, test scores are reported to be far above average. Additionally, Conestoga has a broad spectrum of activities to keep your child busy throughout the year. The list of activities includes everything from athletics to science to art and everything in between. No matter if your young adult is into Harry Potter, snowboarding, philanthropy, fencing, animal rescue, politics, or acapella, they are sure to find something to get involved in with the list of over 200 activities and clubs at Conestoga.
This school is designed to help students achieve success both in and out of school, so if your young scholar is looking to add to their college applications, this might be the perfect township to help them get ahead.
Council Rock School District is located in historic Newtown. The borough was founded by none other than William Penn himself, to serve as a seat for country homes for Philadelphia residents as well as a gathering point to help the farming community.
The town gained fame from George Washington making Newtown his headquarters after the Battle of Trenton. Since that time, the township has found its way onto several "must visit" lists, including Yahoo's 2011 "10 Coolest Small Towns in America." You may even recognize some of the features of Newtown from the popular M. Night Shyamalan film, "Signs."
Furthering the appeal of Newton are the Council Rock schools. Council Rock started off with just the North campus, but word quickly spread about the high performance of the school and its students. Thus, Council Rock High School South was built to address the overpopulation issue. With 41 AP classes, multiple activities, and a thriving athletics department, both schools rank highly in both Pennsylvania and the United States. In fact, Council Rock High School South and Council Rock High School North consistently find themselves on the U.S. News and World Report "Best High Schools" list.
Lower Moreland boasts one of the best townships in the Philadelphia area. With one of the highest per capita incomes and the fact that 90% of the homes are single-family dwellings, it's no wonder that Lower Moreland is one of Philly's most popular suburbs for young families.
The lovely living arrangements are not the only reason why families choose Lower Moreland to settle down in–the high school is rated as #6 in Pennsylvania by U.S. News and World Report. That means that your child will be challenged both academically and in activities, aiding the success of college applications.
Additionally, students with special needs are met with faculty and staff who are committed to helping them physically, emotionally, and socially by providing the therapy and classes necessary to help those students succeed in high school and beyond.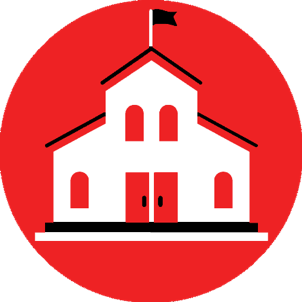 Best Charter and Magnet Schools in the Philadelphia Metro
Located in the historic Hawthorne neighborhood of Philadelphia, the Academy at Palumbo is an academic magnet school that strives to be inclusive and diverse. Since opening in 2012, Palumbo has been recognized every year as one of the best schools in the city and state, even winning the "Silver" Jefferson Award for Public Service. The school prides itself in not only preparing students academically for life post-graduation academically, but also culturally, technologically, and in serving others.
The criteria for applying include:
Have at least an 88% or higher on the PSSA test
Minimum A and B grades in major subject areas
95% attendance
No negative disciplinary reports
Writing sample required
An interview may be required
Students admitted will be challenged, but it will be worth it when you see your child grow into a young adult ready to take on college and post-graduate life!
Located in the Spring Garden neighborhood, the Julia R. Masterman School is a renowned (and competitive) magnet school. As the only U.S. News and World Report Gold Medal school in Philadelphia proper, it isn't hard to see why Masterman is one of hardest schools to get into and typically has a lengthy waitlist.
There are a few requirements for the application:
Have at least an 88% or higher on the PSSA test
Minimum A and B grades in all subject areas
A full year of French or Spanish and Algebra must be completed before grade nine
Excellence in both punctuality and attendance
Masterman does establish a waitlist, so if your child qualifies, apply in the fall. If your child is lucky enough to gain acceptance, you will know that they are receiving a quality education as Julia R. Masterman continually ranks in the top 100 schools in the nation.
Math, Science, and Technology (MaST) Community Charter School opened in 1999 as a pathway for students to focus on science, technology, engineering, and mathematics (STEM) subjects. The school boasts some of the top technology for classrooms, complete with floor projection systems, Promethean Boards, HD Television Studio, a 3D printer, and other state-of-the-art technologies throughout the classrooms.
Although the tech, facilities, and academia are all at the top of the list for reasons to attend, the sense of community is what drives local parents to try to get a spot at MaST. After all, a school can have all the technology and academics that the world can offer, but it's the teachers and staff that help children grow.
To obtain a coveted seat in a MaST classroom, all you have to do is apply for the lottery. It sounds easy enough, but you only have a one percent chance of acceptance, which is less than most Ivy League schools. However, you can apply every year as long as you live in Philadelphia. If you are lucky to have your child's name drawn from the lottery, your kid will have access to some of the best education the state has to offer!
Founded in 2000, Franklin Towne Charter High School has risen to become one of the best schools in the city. With plenty of extra academic programs, the school focuses on assisting every student to be successful throughout their school years and beyond.
Franklin Towne has received numerous honors and accolades for their achievements in education, including the honorable National Blue Ribbon of Excellence, given by the Department of Education. They also hold a lottery due to demand, which means that you have a chance to attend the school as long as you live within city limits
With the shared values of "Educating the Whole Child" and "Educating for Life," you can rest assured that your child will be provided with an academic education and also receive social and vocational tools to help them throughout their adult life.
Moving to the Right School District
Regardless of which district you decide to move to, you will likely need help in transitioning smoothly to your new neighborhood.
EverSafe Moving has a reputation for quality service, so you can rest assured that our expert team will protect your belongings and make your move stress-free. Contact us today for a free estimate and a Price Lock Guarantee.